GLAM SLAM: Michelle Obama's Election Night Michael Kors Magenta Pintucked Dress
Wednesday, November 7, 2012
Last night, Barack Obama made history by winning a second term as President of the United States. Supporters all over the nation reacted with tears and joy as he soared to victory after a hard-fought race.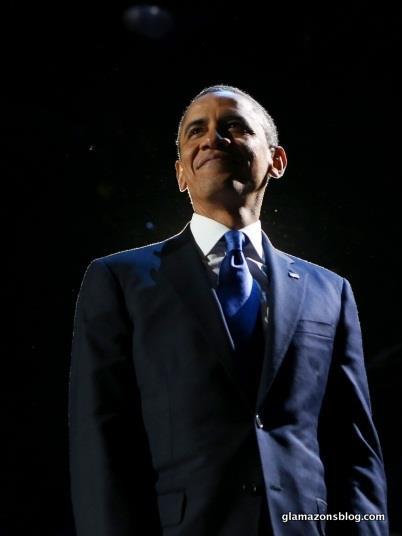 After jumping up and down and crying (yes, crying! I told you guys how much I support this man) when his win was announced, I was eager for a couple of things: his victory speech, Mitt Romney's concession speech and Michelle Obama's dress.
I was especially excited for the latter because as @La_Tiya tweeted to me, "It's her victory." Indeed.
Michelle Obama wore a Michael Kors magenta silk chine pintucked dress to celebrate her husband's historic win. 
The dress is super special because she's worn it before!
She rocked the dress to honor Army Staff Sergeant Salvatore Giunta with the Medal of Honor in November 2010.
She also wore it in a Time Magazine photograph taken in 2009.
I love that the First Lady repeats dresses she loves and specifically for such a monumental occasion as Election Night. It makes her seem so endearing, down-to-earth and relatable to the everyday woman.
It also helps that the dress is completely beautiful and fits her like a glove.
Just brilliant!
P.S. love Malia and Sasha's skirts (deets to come!)
What do you think of her dress, Glamazons?
Aww.
Congratulations on four more years President Barack and Michelle Obama!
Kisses,
Glamazon Jessica
View Related Posts:
[fbcomments width="600" count="off" num="15"]