A Day In The Life: Maison Martin Margiela for H&M Pre-Shopping Editor Event
Thursday, November 15, 2012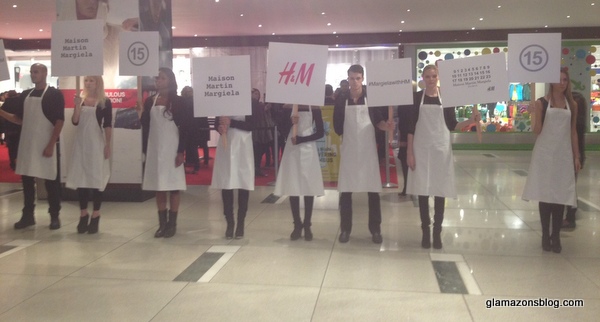 Glamazons,
So…I pre-shopped the Maison Martin Margiela for H&M collection yesterday, and left feeling like a jilted lover. I wanted everything in the line (see my first post on it) but the collection didn't want me back. I know you're thinking 'what in the world is this girl talking about' so let me be more specific.
After I pay my ridiculously high rent and feed myself, I'm poor (everyone in New York who isn't Beyonce or Martha Stewart is poor…as Kid Fury explains) and the items I reallyyy really wanted, like the turtleneck sweater and that amazing leather jacket, were totally out of my price range.
The pieces that I could talk myself into buying afford didn't fit all that well. Like this spectacular red voluminous gown that appeared to have infinite slaying potential on the model.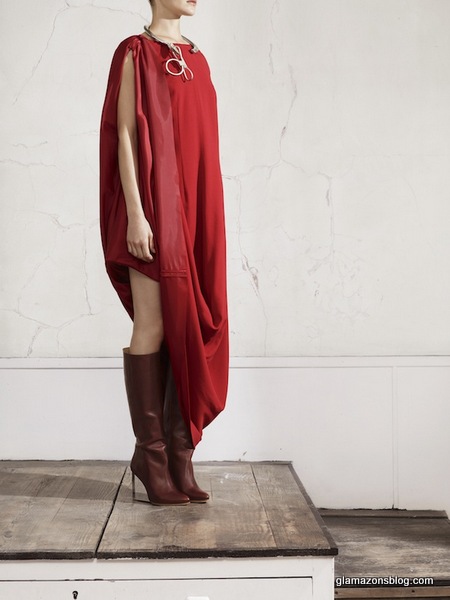 On my petite frame, it looked like I climbed out of bed with my red sheets still wrapped around me and tried to call it a dress.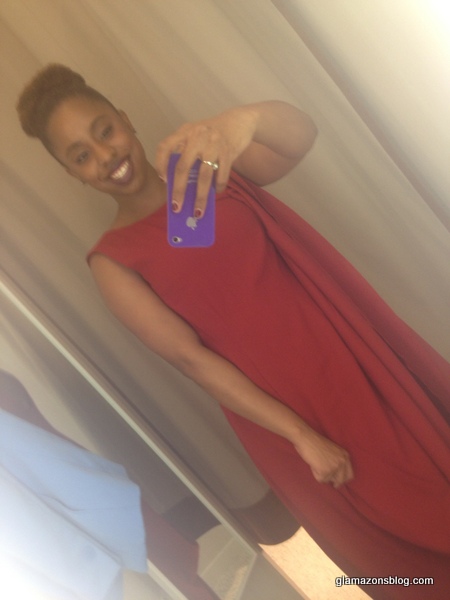 I'm sure it'd be amazing on a lithe, super tall model and it IS a beautiful dress but, being totally honest, it didn't work for me. To dress yourself well, you have to know what works for your body and this dress wasn't it.
What DID work? Those phenomenal accessories! Maison Martin Margiela is the king of cool so the futuristic, eye-catching accoutrements were BEYOND the beyond. Completely and utterly brilliant.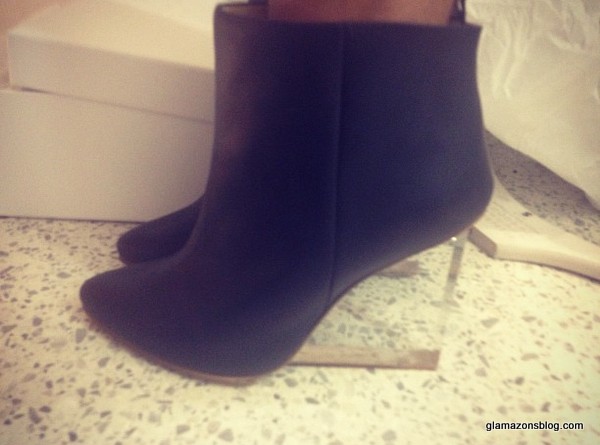 There were a pair of booties, I'm drooling as I type this, that had the most supple leather and an "invisible wedge" heel that makes them the BEST kind of statement piece. I tried them on (they're comfortable!) and I became overwhelmed with that feeling of lust reserved for a David Beckham shirtless ad or the right pair of shoes. I HAD to have them.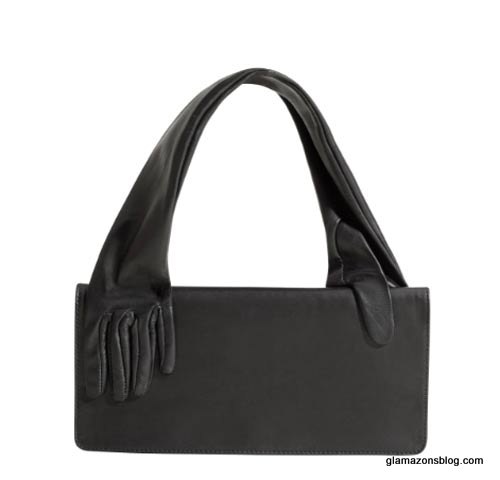 I also fell in love with this luxe leather clutch that featured a glove for the strap. Such a cool detail on a chic and stylish piece. I needed it to live as well.
I have the shoes on as I type (…you're not surprised by this at all) and can't wait to start wearing both pieces everyday. They're sososo cute!
After I was done trying on everything in the store, I sipped some champagne and danced to songs like "Roxanne" and Sheila E.'s "The Glamorous Life," which both happen to be favorites of mine.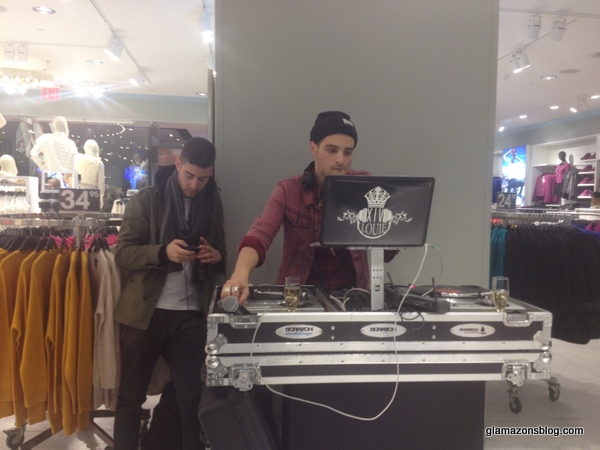 I also spotted my sister (in my head) Tracee Ellis Ross in the dressing room trying the whole collection on which made up for the fact that I missed the celebrity sighting of a lifetime when Kanye West came to the launch party.
Tear.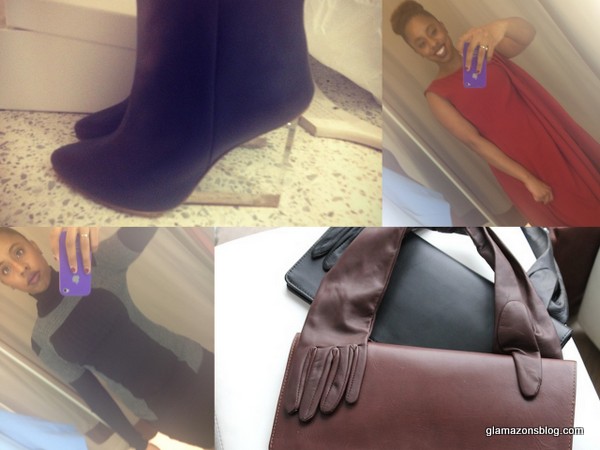 As for my opinion of the collection after seeing it in real life? The menswear pieces and accessories are phenom (they're Margiela's specialty) but the womenswear wasn't amazing…atleast on my frame. Also, the prices are a bit steep for H&M but given the quality of the pieces, they're kind of worth it.
Have any of you shopped the collection today? What did you think of it? Are you in love with my purchases?
Kisses,
Glamazon Jessica
View Related Posts:
[fbcomments width="600" count="off" num="15"]