Sole Mate: Lala Anthony's Motives Atlanta Launch Jimmy Choo + Rob Pruitt Anouk Lace-Covered Leather Pumps
Tuesday, November 27, 2012
Glamazons, I'm having a really rough week. It's freezing in New York, the job market is UGH and it's freezing in New York. All I want to do is bake (a la Abby on "Scandal"), eat chocolate, cuddle and shoe shop. Those are the only things that can make me happy right now.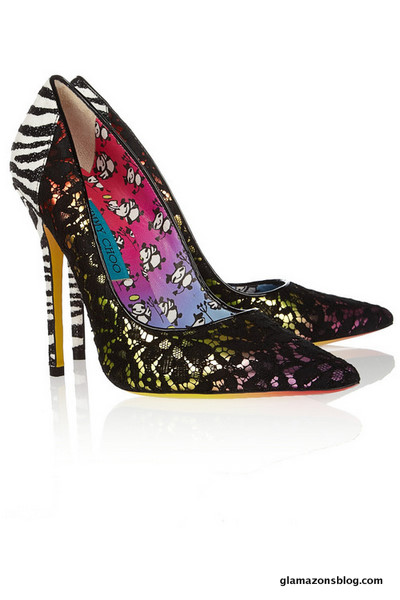 This probably explains why I spent the last hour (OK, the last month) drooling over these shoes: Jimmy Choo + Rob Pruitt 'Anouk' lace-covered leather pumps.
Yes, they're kind of crazy with their lace overlay, metallic rainbow leather and zebra print heel but isn't that also kind of fun? In a funky, Betsey Johnson-esque sort of way?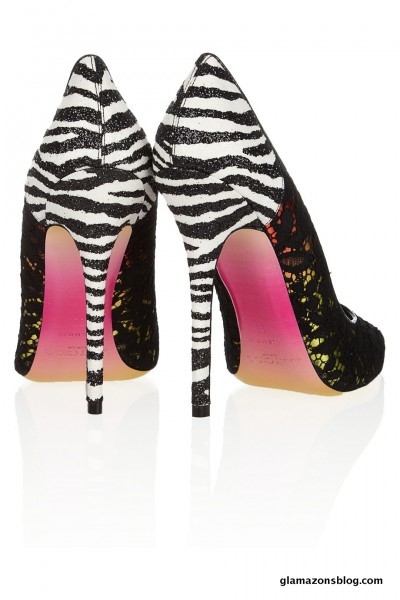 The shoes are actually the brainchild of Rob Pruitt who collaborated with Jimmy Choo on a capsule collection.
Lala Anthony gave me a vicious case of shoe envy when she wore the pumps to the Atlanta launch of her Motives makeup line.
She smartly paired them with a black Gucci dress, to keep the attention on the vibrant pumps.
Check out more pieces from the collaboration below:
Are they brightening up your day too?
Kisses,
Glamazon Jessica
View Related Posts:
[fbcomments width="600" count="off" num="15"]