GLAM SCOOP: June Ambrose To Launch Shoe Line for HSN, Chris Brown's a Model Now, Versace Will Dress Lady Gaga for Tour
Thursday, November 15, 2012
Happy Thursday, Glamazons!
So I'm still at work (boo!) and can't wait to get home! Why, you ask? Because tonight I will be watching my favorite show "Scandal," baking (my new obsession these days…don't ask) and boo loving (*winks*) all while rocking this lipstick and wearing these new boots around the house for no good reason. What are your plans for tonight? Do they involve men, brownies and new shoes too?
Before I leave for the day though, I have the hottest tea to spill in celeb, fashion and beauty news. Let's get to it! *sips*
–Chris Brown is a model now. The singer isn't just wearing designer clothes, he's looking to jumpstart his fashion and beauty career with sponsorships, ad campaigns, etc. His first step is signing to Wilhelmina, which also reps Fergie and Keri Hilson. Are yall taking him seriously as a fashion icon? – iluluonline
-In other Chris Brown news, his new song with Rihanna "Nobody's Business" is so good I couldn't hate it if I tried. Listen and love:
—

—
They are SO the new Bobby and Whitney. – YouTube
Zara is the #1 fast fashion retailer in the world, which is news to me as my purchases alone should've brought H&M to the top spot. Anyway, their #1 status is interesting, when you consider they refuse to carry plus sizes. The reasoning? They don't want to cater to "America's expanding waistline" according to ABC News. Should Zara jump in the plus size market? What's your take, Glamazons? – ABC
Lady Gaga will be dressed by none other than Donatella Versace for her new tour. Expect plenty of latex. – E Online
Complex Magazine continues its run of cool covers with the December 2012 issue which features Alicia Keys. Love the bob and the styling (I see you June Ambrose)! – Complex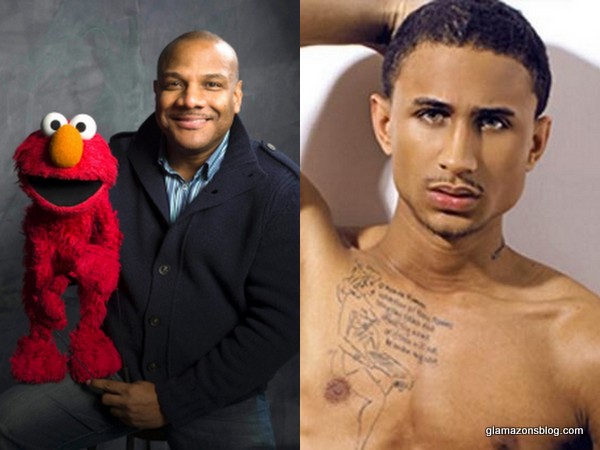 Is Olivia Pope on this Elmo case? Olivia Pope and Associates Sources revealed that the man who accused Elmo's puppeteer, Kevin Clash, of underage sex is actually an aspiring model with a history of arrests. The accuser, Sheldon Stephens. also has a penchant for lying — he recently recanted the story. Sheldon needs to have several seats.
P.S. Between the Big Bird debate memes and Elmo's sex scandal, Sesame Street stays in the news these days. – The Hollywood Reporter
Glamazons, be cool…but it looks like Scandal's Olivia Pope aka Kerry Washington and Shonda Rhimes will be on an episode of "Oprah's Next Chapter" soon. *Squeals* All that female TV mogul power in one room?! Amazing. – Hello Beautiful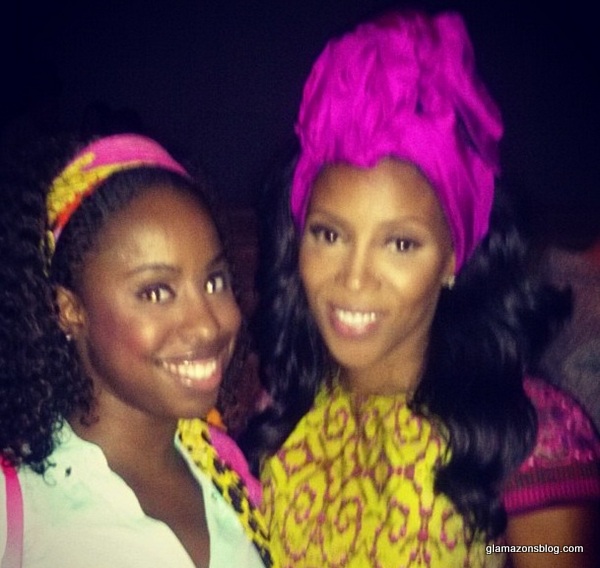 June Ambrose is known for her colorblocking just as much as her fabulous shoes so it makes perfect sense that she has her own shoe line, right? Duh!
The glamazing celebrity stylist and friend to The Glamazons is collaborating with HSN on footwear for Spring 2013. The collection, which debuts in March 2013, will feature 12 styles and will range from $59 to $110 in price. Expect heels, wedges and flats, with jewel and acrylic details and python prints.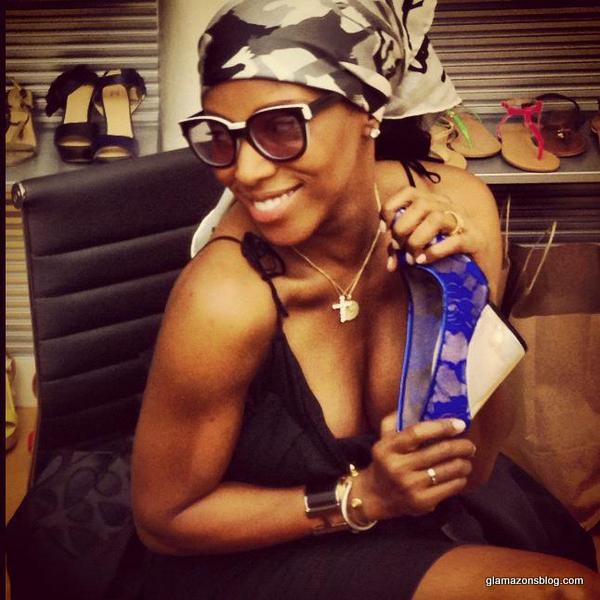 Of the collection she said: "I thought [footwear] was a great category to launch with Mindy Grossman at HSN. They gave me a choice [of accessories], and I selected footwear. The [theme for spring] is 'In The Wild,' and I was taken by texture and architectural heels […] The price point is [aimed at] the fashionista who collects shoes and wants people to talk about them. They're conversation pieces, but I also wanted them to be accessible."
Clearly getting everything. – WWD
Until tomorrow!
Kisses,
Glamazon Jessica
View Related Posts:
[fbcomments width="600" count="off" num="15"]