What I Wore: Maxiskirts in the Wintertime
Thursday, November 29, 2012
So Glamazons, I know I'm a little bit different. For example, I never wear jeans (ever!) and people give me the quizzical, "girl, you're weird" look whenever I inform them of this. "So, what do you wear?" is usually their next question to which I answer "dresses and skirts." (Duh, I'm a Glamazon.)
Most people think it's impossible to continue to wear dresses (like these!) and maxiskirts in the bitter cold — but it's actually easy. You just have to get a tad creative with layers: leggings, tights, leg warmers, knee-high boots, the works, all of which I have in abundance from years of working as the fashion assistant (getting yelled at and being someone's personal slave did have its perks!).
And before you start to object and say: but maxiskirts are SO summer-y, check out my latest look. I winterized my favorite American Apparel maxiskirt (seen here) with a Forever 21 chambray shirt (also worn here), Aldo black scarf and my favorite Topshop platform boots.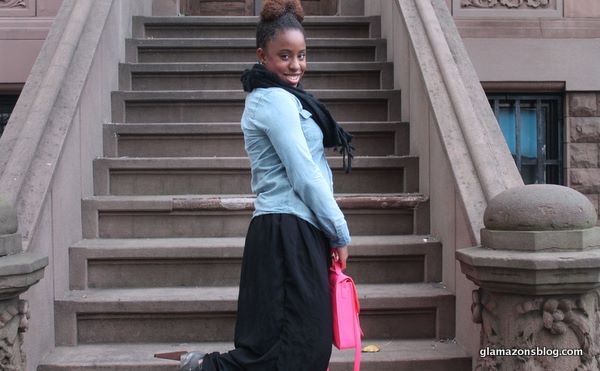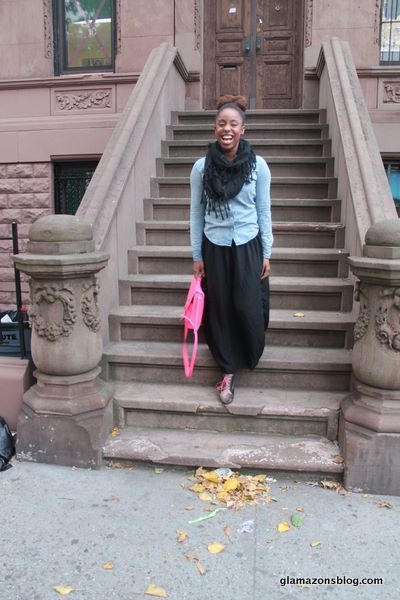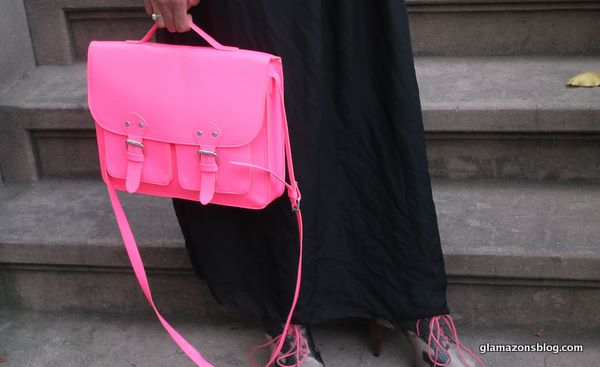 And since a pop of color never hurt anybody, I threw in my H&M satchel.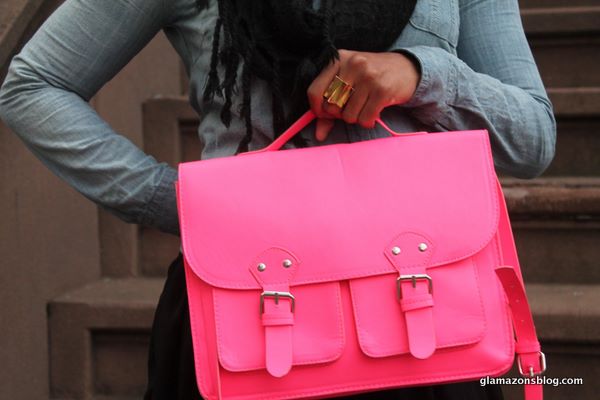 See? It totally can be done.
For fun, look at the difference from summer to winter: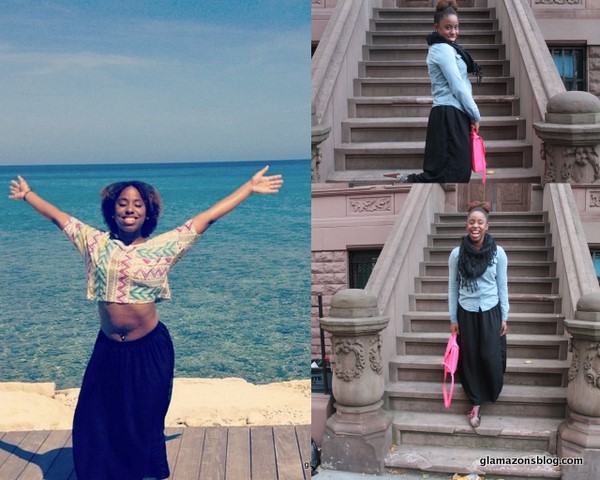 Yep, this is one item I'm not going to pack away.
Would you rock a maxiskirt in the winter, Glamazons?
Kisses,
Glamazon Jessica
Photo Credit: Photos by Sand
View Related Posts:
[fbcomments width="600" count="off" num="15"]