GLAM OR SHAM?: Vanessa Williams's "Watch What Happens Live" Leather Peplum Top and Crocodile-print Skirt
Monday, October 15, 2012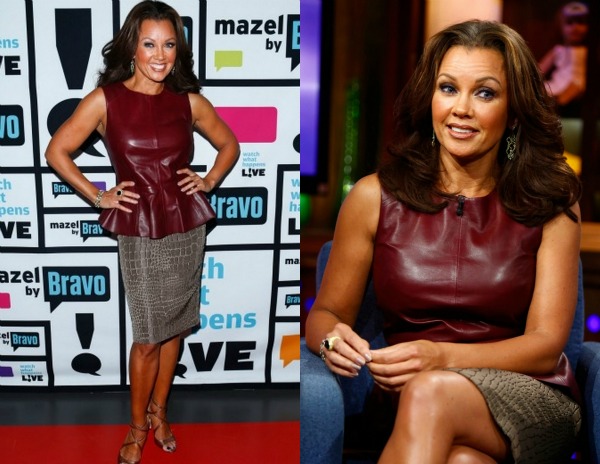 Breaking: Ultimate Glamazon Vanessa Williams moved from Wisteria Lane and is now a resident of "666 Park Avenue." Werque.
Vanessa's show is already getting rave reviews and the actress stopped by Bravo's "Watch What Happens Live" with my bestie in my head Andy Cohen to promote the new drama. For her chatfest, Vanessa showed off her purrfect gams in a crocodile skirt and leather peplum top.
Doesn't her body look great? Motivation!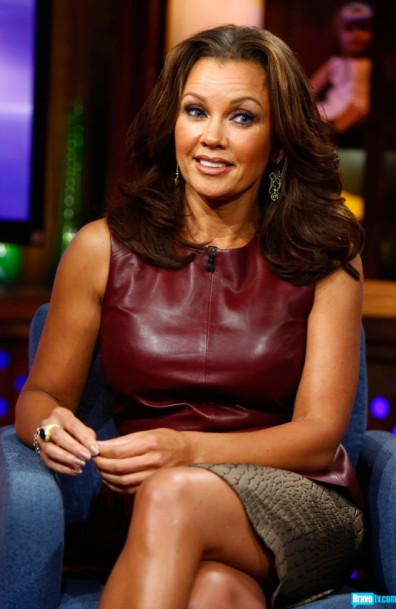 The beautimous star was certainly on trend with her burgundy leather peplum top and gray colored crocodile pencil skirt.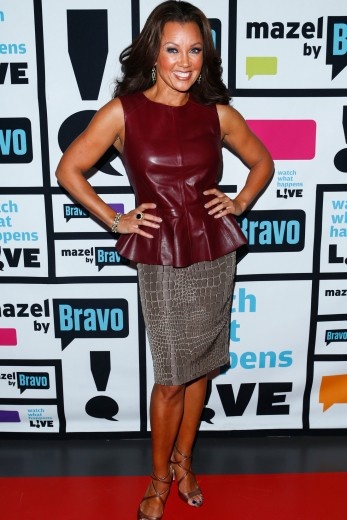 This skirt is GORGEOUS. Just imagine the outfits you could create with a skirt like that! The looks are endless.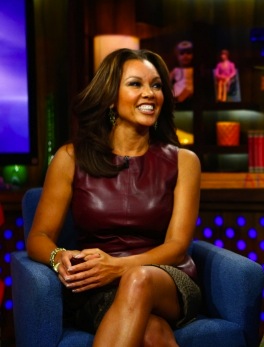 While everybody and their mama is rocking peplums right now, I still think you should add one to your wardrobe, Glamazons. The wonders it does in creating an hourglass figure.
If you're still on the fence, check out Vanessa's look. Sold? I thought you'd be!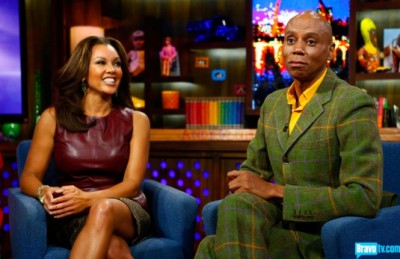 And…let's just take a minute to talk about Vanessa's hair. Can we say bouncing and behaving? Yes ma'am!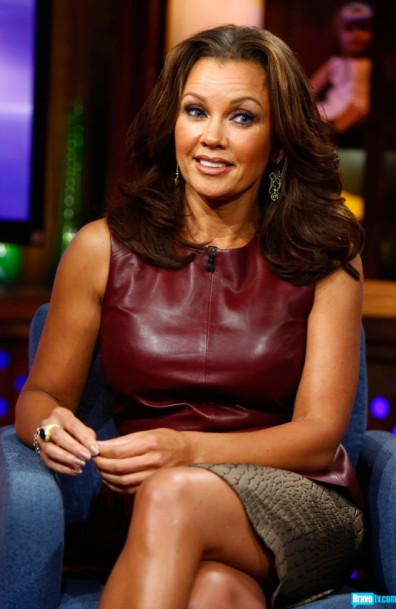 My only gripe with this look is…the sandals. *Sighs deeply* I would have preferred a closed toe pump and something not so matchy-matchy.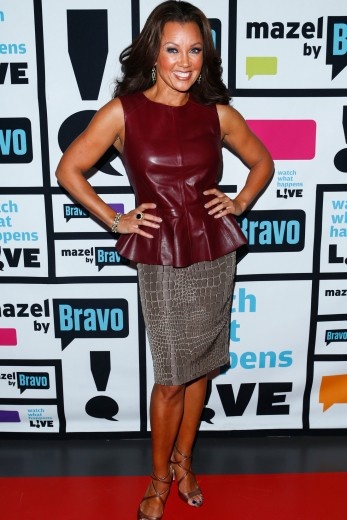 But even with the sandals, the look is a GLAM moment for me. Vanessa serves, Glamazons.
What do you guys think of her look? GLAM or SHAM?
Fashionably yours,
Glamazon Jamiese