My New Obsession: Over The Knee Socks + How I'm Wearing Them
Thursday, October 25, 2012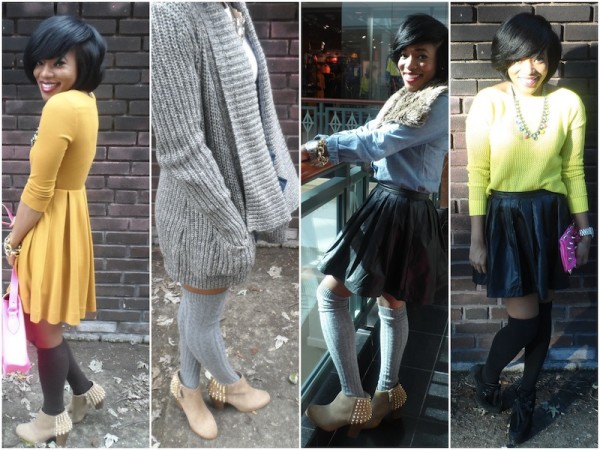 So, Glamazons. I have a bit of a confession to make. I was super excited for the seasons to change so that I could start to dip into some of my favorite sweaters and boots in my closet. But it didn't get cold enough for that. I can layer, sure, but not the way I want. It's still in the high 60s to mid-70s! Wassup with that?? 
Let me tell you what's been holding me over, though: over-the-knee socks. I still get to layer so I'm getting my fix for Fall but now I don't want it to get any colder. I want over-the-knee socks forever. And oooh, let me tell you I've been wearing this trend out all over my blog. I've worn them with shorts, I've worn them with my beloved H&M skater dress and a faux leather skirt from Forever 21 many times.
Speaking of H&M, they've got goood ones for the cheap, Glamazons. And in a variety of colors. My favorite are grey cable knit. Can you tell? I'm wearing them in two of the four pictures above. Don't side eye me, girl. You would too.
You can shop the trend below with a few outfit inspiration ideas:
What do you think? Do over-the-knee socks get a yay or nay from you?
Stay Stylish,
Glamazon Channing
View Related Posts: