Real Housewives of Atlanta's Miss Lawrence Talks Sheree's Departure, His New Hair Line and What To Expect Next Season
Friday, October 19, 2012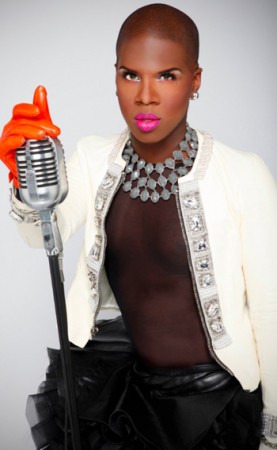 I remember the first time I saw Miss Lawrence Washington on an episode of "The Real Housewives of Atlanta." He was whipping Sheree's hair in some gorgeous curls and rocking a blazer that gave me major closet envy! Let's just say he had me at hello.
As we anxiously gear up for season 5 of the show, I was able to catch up with the multifaceted and oh-so-stylish Miss Lawrence and he spilled the tea on his salon, music career and of course, what drama we can expect this time around.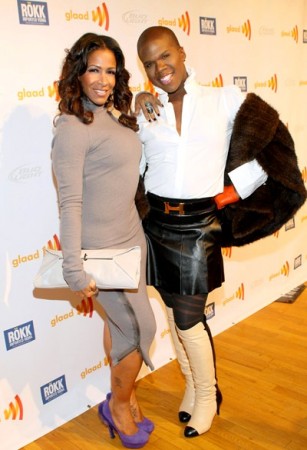 We were initially introduced to you on RHOA because of your relationship with Sheree.Will we be seeing less of you on the show as a result of her departure?
Sheree and I are very good friends and she has moved on to do some awesome things; but you will definitely not see any less of me because I also have a personal relationship with Ms. Kenya Moore.  Kenya and I have been friends for over 10 years and she was my first celebrity client. Now that Diva is a true Muse; you all will get a chance to see that on this coming season.
Season 5 of RHOA is done filming and about to come back to the small screen; could you spill the tea on what we can expect this season?
I sure can!!! Expect pure drama, a little "hood" and because you put a bunch of women together…expect some clashing!  I will say this, that Kenya Moore just recently relocated to Atlanta but she can hold her own.  Now mark my words.
Your personality is addictive! Can we expect to see you on any other TV or radio shows?
Yes!! You will catch my doing more TV and radio within the next year.  I have a couple of projects in the works in those industries; but for now be on the look out for my new hair line called "Androgyny."  It is a top of the line pure extra virgin hair and I also have a product line that will be available on my website soon.
Would you consider doing your own Reality TV show?

Would I!!! Let's just say that my fans won't be disappointed in whats next to come for Miss Lawrence Washington. I always say that change is good as long as you move in the right direction; so follow me.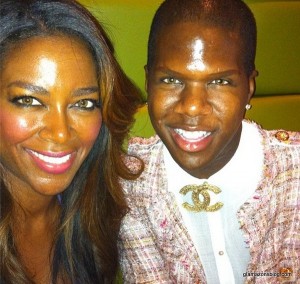 You really are a talented hairstylist and I'm a huge fan of your work! What's on your beauty radar for the Fall/Winter season?
Oh wow! Well me personally, I would say that "Berry" color lipsticks and polishes are a definite for the fall and tone down the highlights, I would go darker for the winter. As far as fashion, color blocking is in and no wardrobe would be complete without a swing coat, platform calf or thigh-high boots and a peplum style dress or top.  The 60's vintage era is coming back.
You have your own fab-meets-unique sense of style and I love many of the pieces that I see you wearing. Who are your influences, and would you consider dabbling in the fashion realm?
Why thank you! Now I have never considered starting my own clothing line but I think it is important to stay up on my own personal style.  My influences come from all over, male and female.  I am a huge fan of Naomi Campbell, Rachel Zoe and June Ambrose is super hot!!
You're doing your thing in entertainment, but are you expanding your salon empire, too?
My salon is the reason why I put my music on hold.  I wanted to make sure that I remained a humble mentor to my team of stylists that I am building.  The beauty industry is my first passion and I wanted to give it the proper attention that it needed to grow.  I am an entertainer however my passion is in beauty and I needed to make sure that my team has what they need to be successful.
Isn't he ah-mazing.org?! I can't wait to see what Season 5 of the RHOA has in store for us, and I'm bubbling over with excitement for the reveal of his hair line, Androgyny! Are you, Glamazons?
UPDATE: Oh. My. Gah. Have you guys seen the extended trailer for Season 5 of "Real Housewives of Atlanta"? Miss Lawrence was not lying when he told us Kenya Moore would shake things up. From a love triangle (with a married couple!) to a wedding, this season will be as entertaining as it gets! Check the trailer here:

What do you think, Glamazons?
Ciao Bellas,
Glamazon Margo
Image: Kenya Moore's Instagram.
View Related Posts:
[fbcomments width="600" count="off" num="15"]