Steal Her Look: Miley Cyrus's City of Hope Gala Temperley London Studded Vest and Cream Pants
Thursday, October 18, 2012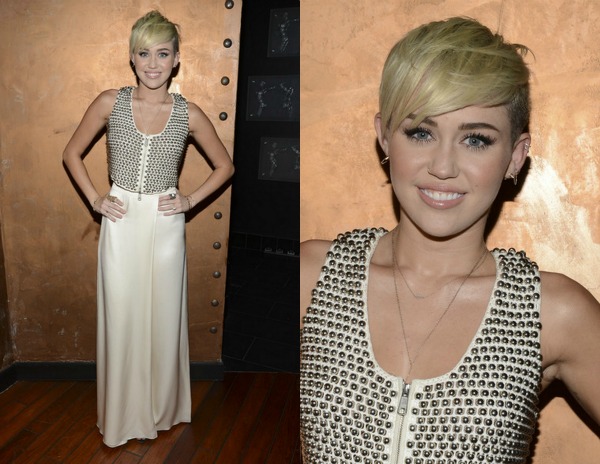 I must confess Miley Cyrus's edgier style is the bomb. The haircut has grown on me (are you a fan now?) and she's sporting some attention-grabbing looks to match.
Take her look from the City of Hope Gala in Los Angeles, for example. How hot was this look?!  The "Can't Be Tamed" songstress wore a Temperley London cream vest adorned with studded embellishments.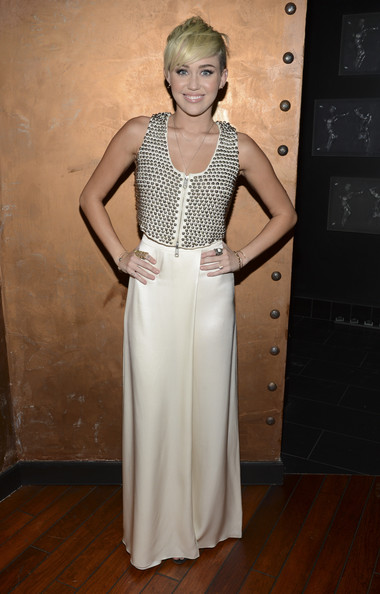 Miley paired her supercute top with matching satin wideleg pants.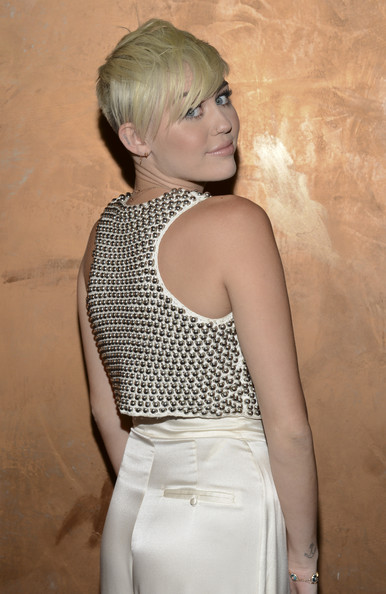 LOVE!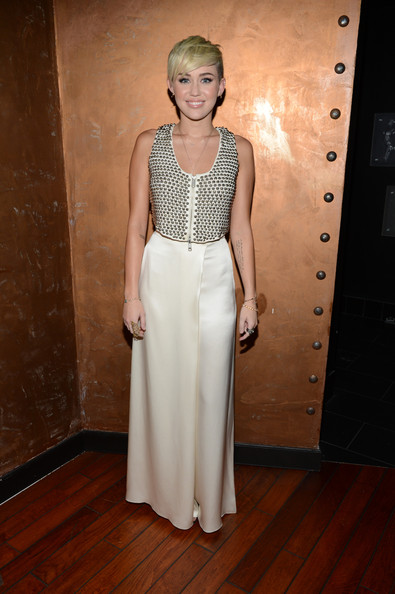 Miley swept her cropped 'do to the side added some lashes and a peach lip to finish her look.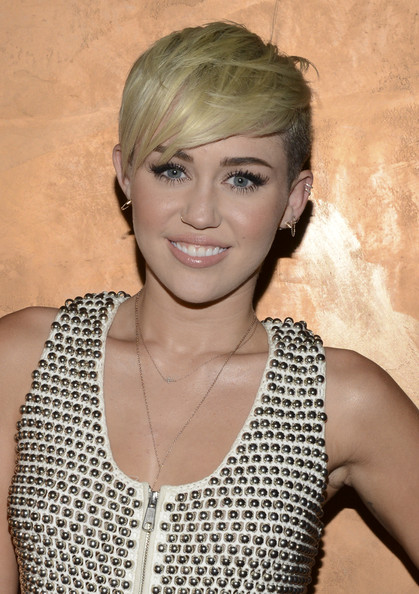 Do you not love this rocker chic look? It's bona fide glamour with a rockstar edge.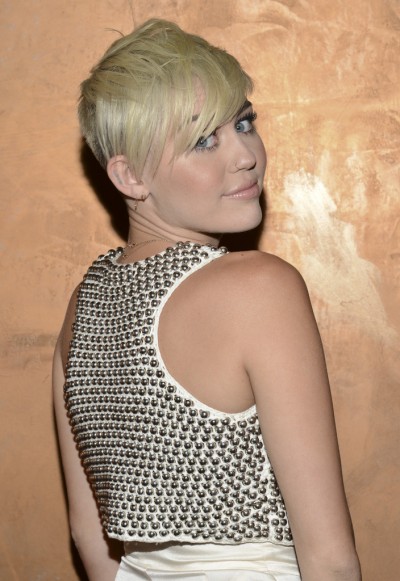 Are you into this look, Glamazons?
Fashionably yours,
Glamazon Jamiese