GLAM SCOOP: Karrueche Speaks on Being Dumped for Rihanna, Beyonce for House of Dereon, Tracee Ellis Ross' New Site is Everything
Thursday, October 4, 2012
Ugh, Glamazons, the celebrity news is on steroids today. What are stars going through? Between Mariah Carey throwing shade at Nicki Minaj to the Chrianna reunion, I'm in permanent clutched pearls mode. I'm going to need Nicki to learn how to fight shade with shade and I need a one-on-one with poor Karreuche. Come cry on my shoulder. You'll get through it, girl.
In the meantime, here's what's happening in fashion and beauty:
-While Rih is getting back with her tempermental ex and Nicki's threatening legends, Beyonce is serving fever for House of Dereon per ushe. Here's a sneak peek at their Winter 2012 campaign which is described as:
"The inspiration is more focused around Beyoncé's Glastonbury stage look. This delivery features sequined styles and an intensified color palette that uses strong shades of ruby and amethyst ground with black to create a bold, exciting fashion statement that evokes a luxe party theme and speaks to a rocker in all of us."
Ok, girl. But guys, I actually like the dress. Can you believe? – House of Dereon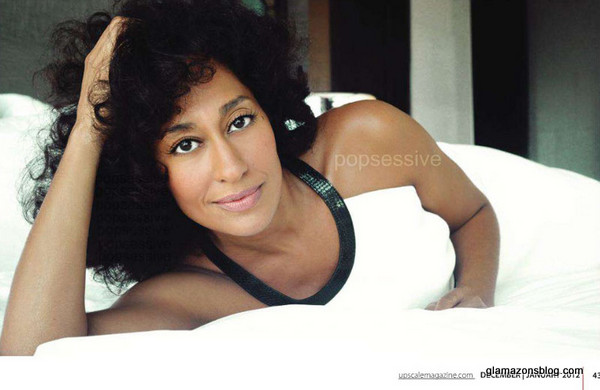 -*Squeals* I'm super giddy about Tracee Ellis Ross' new site, traceeellisross.com, and can literally stay on there all day. It's beyond everything I've ever wanted in a site. The fashun, natural hair tips, positive quotes and musings make me love my sister in my head even more (Diana Ross is both our mothers…"Mahogany" taught me everything I need to know about life). She opens about the new site, style and self esteem here. – LoveBrownSugar
-Kim Kardashian poses in a wedding gown for British magazine, Tatler, and gives hints about what her next wedding will be like…though isn't she still married? #NoShade #RealQuestion – Stylecaster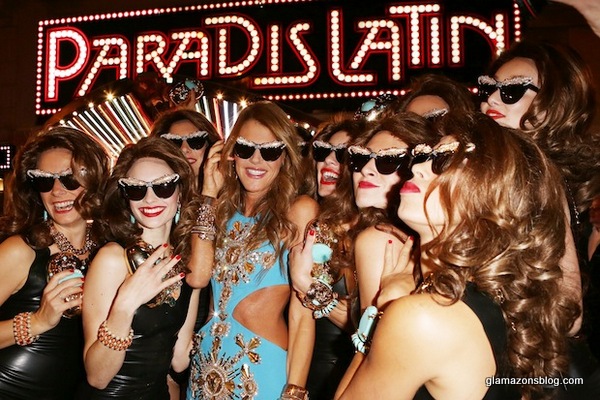 -Anna Dello Russo's collection for H&M is already on eBay, even though it just hit stores and the reception has been pretty tame (i.e. no fights have broken yet). Is it that serious? And you are you guys even feeling the collection? See it all here. – Fashionista
-Michelle Obama is the first lady…to wear Miss Wu (see what I did there?). Miss Wu is Jason Wu's contemporary line, which doesn't even come out until January. Does the other candidate's wife have that kind of access? Just sayin. – The Daily Beast
-Tyra Banks pretends she has a muffin top so the rest of us don't feel so horrible about our bodies. That's what you call back fat?! *sighs* *packs gym bag.* – Tyra Banks' Instagram
-Speaking of gym, if Saskia de Brauw's H&M campaign doesn't make you want to work out, nothing will. – Beauty Is Diverse
-Still mad about Blue Ivy's $800 Ruthie Davis shoes? Jennifer Lopez's daughter Emme wore $2,410 worth of accessories to the Chanel show. She wore a Chanel brooch ($310) and butterfly bag ($2,100), and is pretty much winning at life. Can I be her toy carrier? – The Insider
-And though it's not fashion-related, I have to say my soul weeps for Karrueche Tran. After getting unceremoniously dumped, the poor chile says Chris Brown and Rihanna have been cheating for weeks. Don't you mean years? I truly hope she finds love somewhere else because it's clear the poor girl never stood a chance against Chrianna's passion. Who wants to bet that Rih will have a love triangle song on her next album (reportedly named Seven for seven albums in seven years)? – The YBF
Until tomorrow!
Kisses,
Glamazon Jessica
View Related Posts: