Strike A Pose: Joan Smalls for Harper's Bazaar UK
Tuesday, October 2, 2012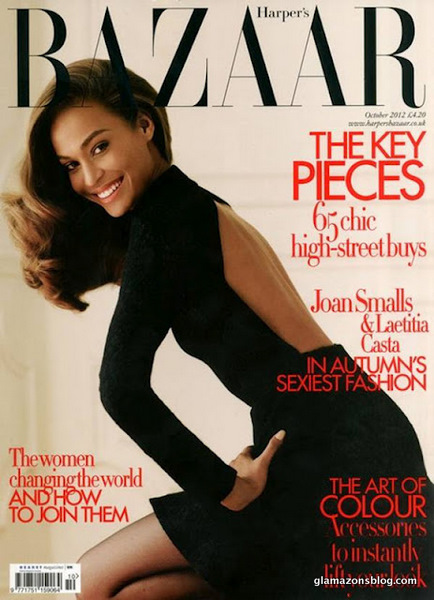 We totally called that Joan Smalls would be on top of the world and a year later, she totally is. The Puerto Rican-born supermodel was named the #1 model of the Year by Models.com.
She has appeared in campaigns for such big names as Chanel, Estee Lauder, Gucci, Givenchy, Lacoste, Roberto Cavalli and David Yurman.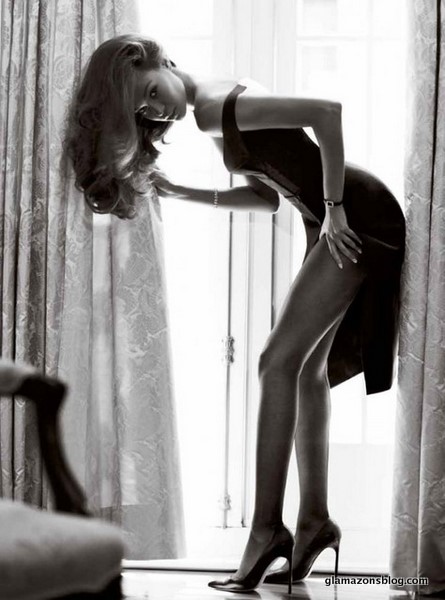 And you'd be hard-pressed to find a Paris Spring 2013 catwalk that Joan Smalls did not storm (she's slayed the runway at 38 shows this year). To top it all off, Joan has been named as one of the hosts of MTV's resurrected show, "House of Style."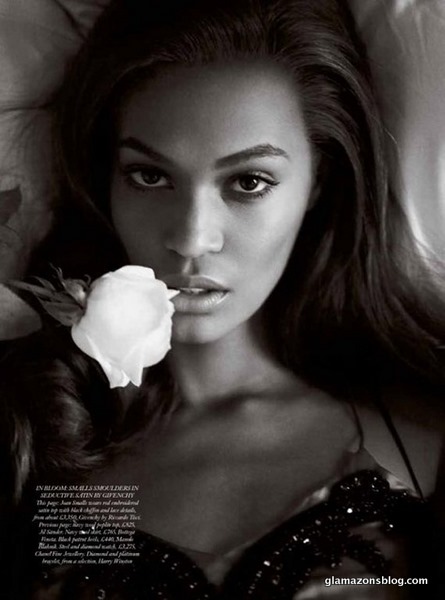 She is totally reveling in her "It Girl" moment, and to document it all, the lovely, amazing Derek Blasberg profiled her for the cover of Harper's Bazaar UK.
Check out an excerpt of their interview via Blasberg's site:
DB What were you like as a little girl?

JS I was the tomboy. I was always getting messy, falling down and scratching my
knees. We sisters were always close-knit and protective of each other. It's still like that
now, and I think that's what keeps me strong in this business. It's easy to get lost
in New York, but having my family is what kept me out of trouble. I always knew
I could call home.

DB That's another thing that comes to mind when I think of you: determination.

JS This industry isn't like others. If you go to school and study, you know you'll get good grades and graduate. But with modelling you don't entirely control your own destiny.
It's up for grabs. You have no sense of security, and that can scare many people.

DB Have you had tough moments?

JS I have dealt with adversity from people I thought were on my side. Past agents, when
I would come to them for advice, would just tell me: 'There's only room for one.'

DB One what?

JS One girl of colour.

DB No!

JS Yes. I had come for encouragement and I was given an excuse. It was disappointing. Little by little, my hopes were going down. I remember calling my dad after a tough time in Paris when I was going to casting after casting where they wouldn't even look at my book. I was sitting on a bench on the Champs-Elysées, and starting to cry. I'm a strong person; I don't like to show my emotions, especially to strangers on the street. My father told me to keep my head up high and do my best. And he was right.

DB What is it like to be the first Latina face at Estée Lauder?

JS Amazing. When I was starting, Estée Lauder was the pinnacle. It was far-fetched, but
it was my goal. And I got it.

DB I was with Naomi Campbell when it was announced that
you would be the first black girl in a Chanel campaign, and she
said she was going to email you.

JS She did! It was such a short, sweet message: 'We are all proud
of you. We are all rooting for you.' To have someone you look
up to and who has been a fashion icon since you were a child respond to what you do – it was a flattering moment.

DB What's the craziest job you've had?

JS Probably Chanel's spring campaign. It was shot in Cap d'Antibes, and I had to pose
on this diving platform hung over the sea – at least I can swim. So Karl is taking the
pictures from a boat and I decide to go for it. I shove my leg through this armhole, and
I'm doing the splits in this Chanel dress, 20 metres over the water. But you know what?
I wanted this for so long – fear goes out the door.
LOVE! I can't hear enough inspirational stories from people who actually made it. And it's great that Joan credits her family's support and determination as the key to her success.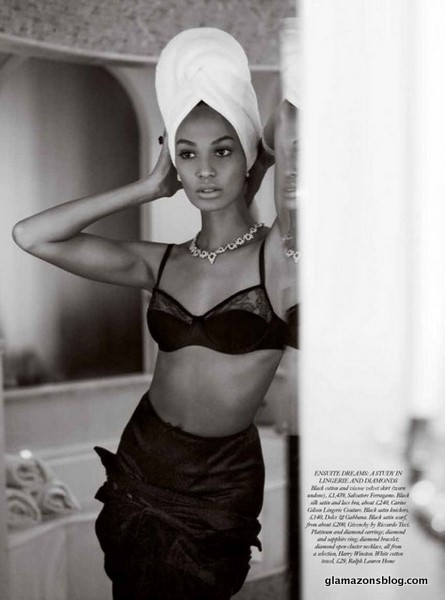 I can totally relate to that memory of her crying alone in Paris. Umm, that's like every week for me in New York City. The fashion business is no joke, Glamazons. It makes me all the more proud of how far she's come in such a short amount of time.
And my GAWD, these pictures are stunning!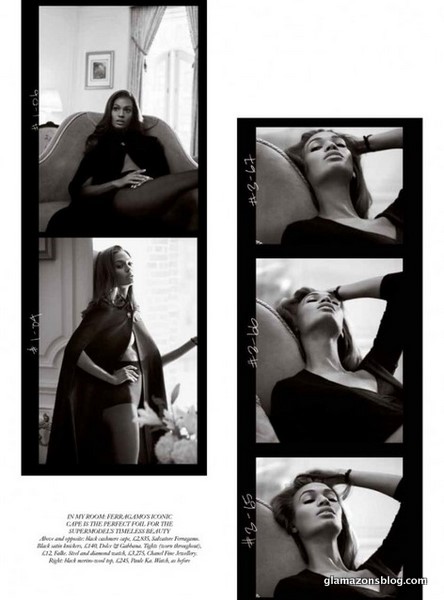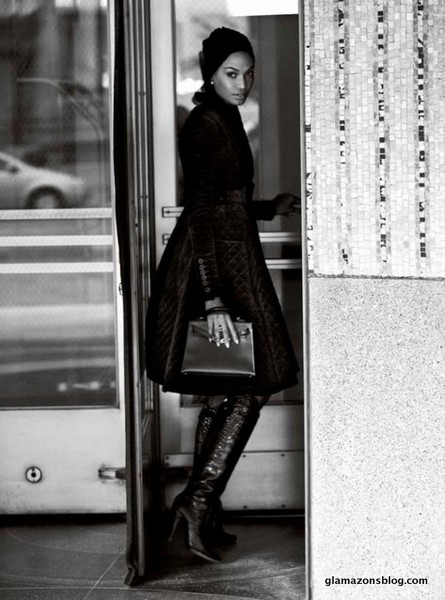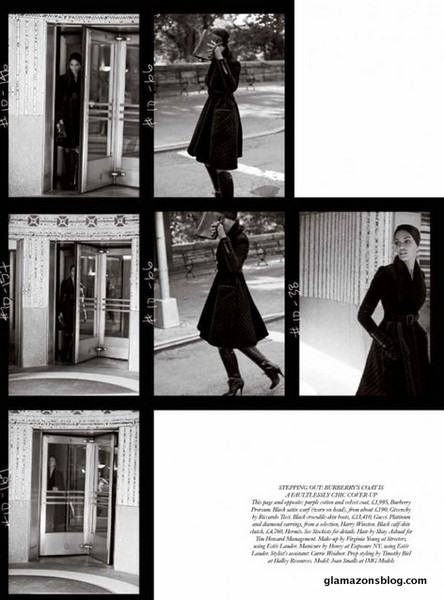 Joan is serving timeless beauty iconic unicorn fairytale superhuman realness in these shots. She's officially my model girl crush after Mother Naomi, of course.
What do you think of these shots, Glamazons? Are you living for them?
-
Pick up Harper's Bazaar UK on newsstands September 3rd.
Kisses,
Glamazon Jessica
View Related Posts: