How I'm Wearing Shorts This Fall + Shop the Look
Friday, October 26, 2012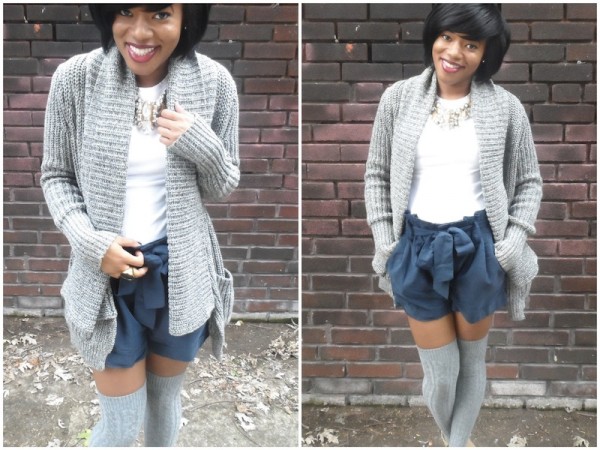 Okay, so here's the thing about shorts. I never thought that I was someone who wore them. I had all these imaginary ailments that made me think I couldn't pull them off, like my thighs would eat them or some mess. See. Imaginary.
And then I tried it and I didn't die from my thighs eating them or whatever I thought would happen the moment I slipped into a pair. Get this though, Glamazons. I liked the way it looked. I typically reach for skirts and dresses, they would best for me, I never really have to think too hard about what to pair with either item. So I challenged myself to put on a pair of shorts, the next time I reached for a skirt. It's working. I've been wearing them all Fall. With tights, with over-the-knee socks (my new obsession), knee high boots, booties and flats.
I don't know why it took me so long to try them out. Now, obviously ladies, you want to be conscious of where you are wearing your shorts. Nothing too short or tight for work, leave the sequins shorts for the nights out with the girls. Below are outfit ideas that will work in and out of the work place:
Seriously, Glamazons, next time you reach for a skirt, try a pair of shorts instead. Let me know how that works out for you.
Stay Stylish,
Glamazon Channing
View Related Posts:
[fbcomments width="600" count="off" num="15"]