#NYFW: Zac Posen Spring 2013 with Naomi Campbell, Alek Wek, Coco Rocha and Sessilee Lopez
Tuesday, September 11, 2012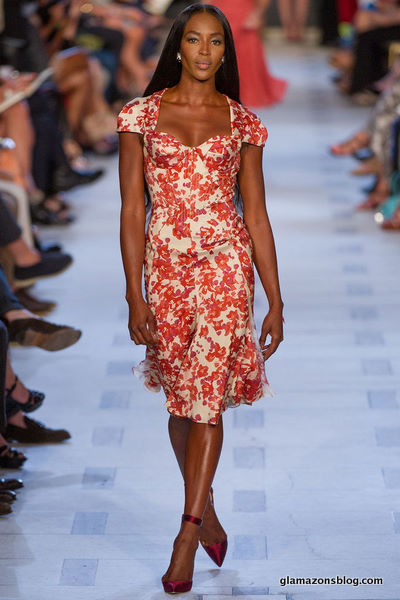 Glamazons,
When Mother Naomi Campbell opens a fashion show, it's a big freaking deal. Such was the case with the Zac Posen Spring 2013 show which was like a celebrity model convention with my dearest Sessilee Lopez, Alek Wek, Angela Lindvall, Karolina Kurkova and Coco Rocha taking their turns on the catwalk. Almost as good as the sightings though (nothing tops Naomi), were the clothes, specifically the beautiful, dramatic gowns.
Let's get into it, shall we?
Here are the deets: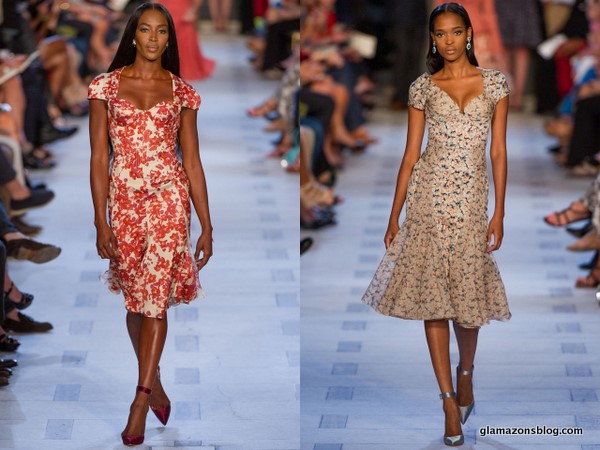 Inspiration: All retro everything! Posen's show turned to 1940s fashion as its muse for dresses and pantsuits had a charming 1970s flair.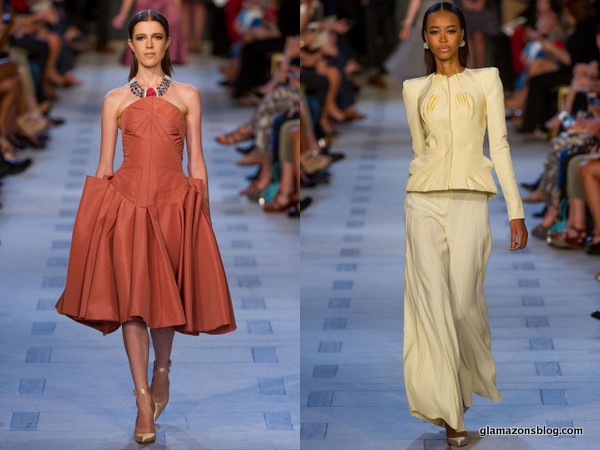 Key Pieces: Cap-sleeve romantic dresses with ruffle hems, tulle peplum bustiers, loose-fitting pantsuits, satin gowns with mermaid hems, a majestic ivory tiered ball gown.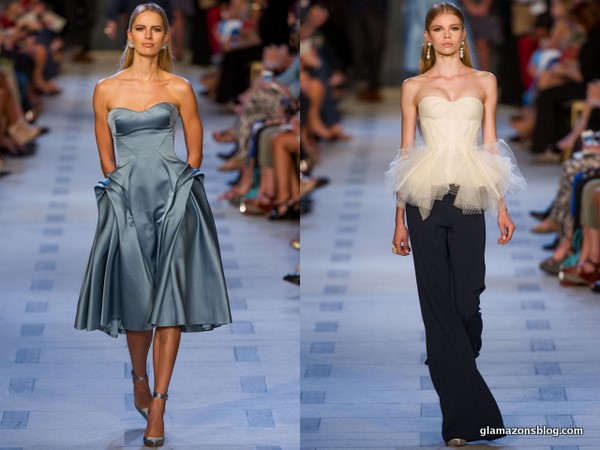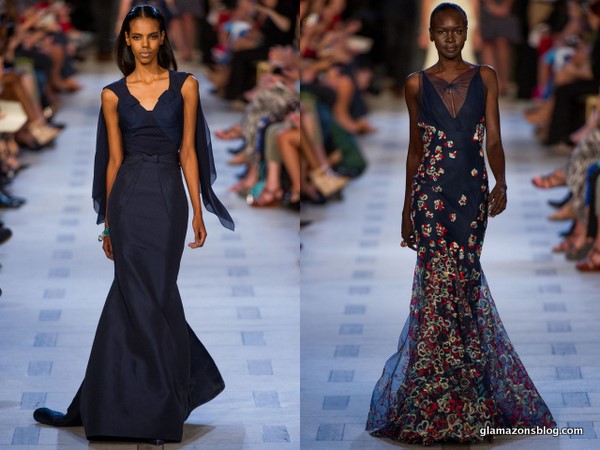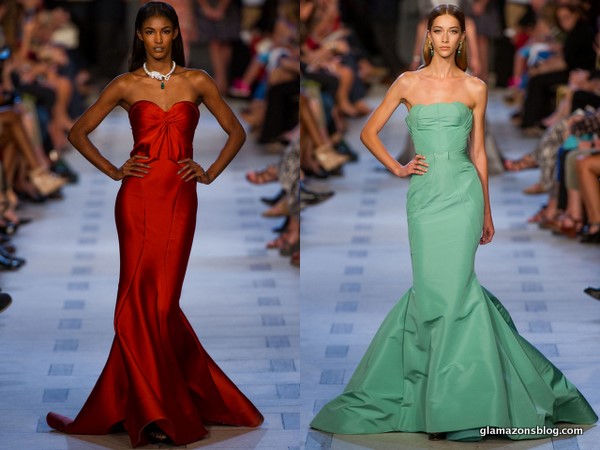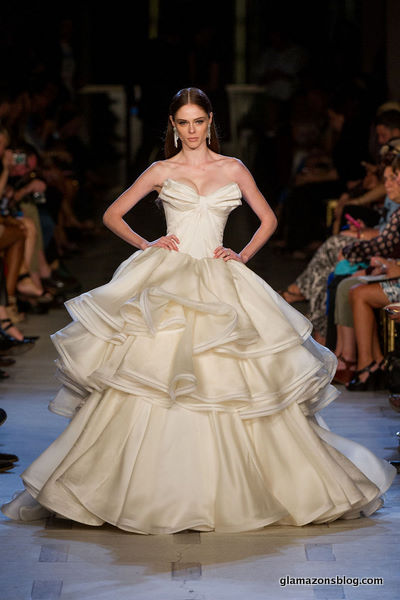 Who I Could See Wearing The Collection: Reese Witherspoon, Eva Mendes, Gwyneth Paltrow, Nicole Kidman, Eva Longoria.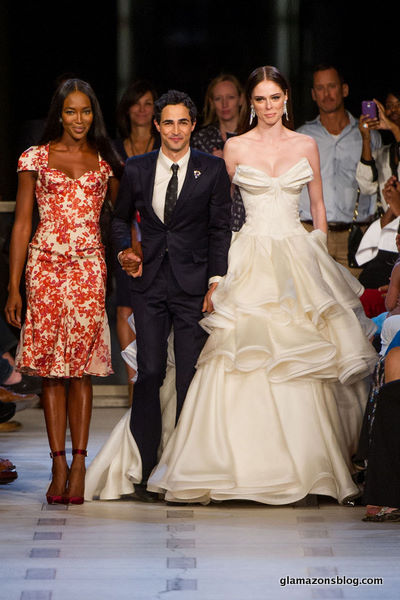 Geniuuus! *bursts into applause*
Love love love! What do you think of the collection, Glamazons?
Kisses,
Glamazon Jessica
View Related Posts: