#NYFW: Tracy Reese Spring 2013 [Video] / My Chance Meeting with Andre Leon Talley
Monday, September 10, 2012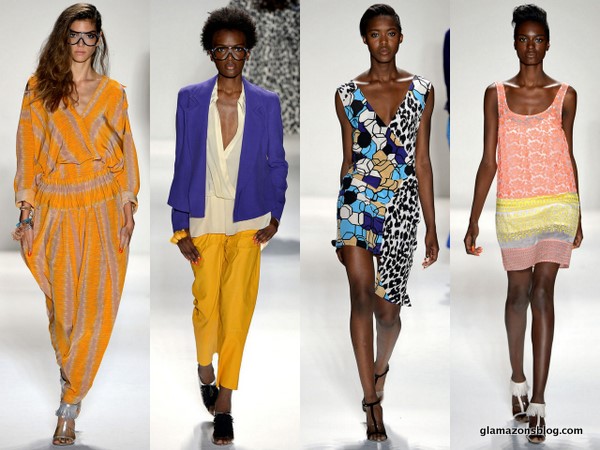 Glamazons,
Tracy Reese is possibly having the best week ever. And not just because Michelle Obama wore Tracy's dress to make her Democratic National Convention speech. As our friend Julee Wilson said, *moment of silence* for how amazing that dress was. But also because years into her career, Tracy is not afraid to take risks or go into a totally different direction. And that's what makes her Spring 2013 collection pretty amazing.
Here are deets: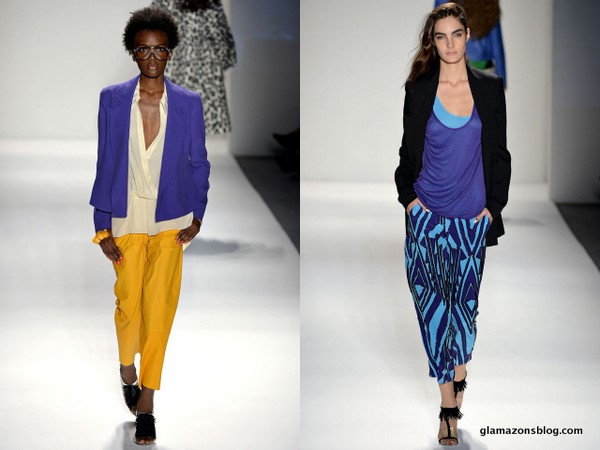 Inspiration: Has Tracy Reese been hanging out downtown or something? The Tracy lady has left her tea party and is headed to the gritty streets of lower Manhattan. Atleast that's how it looks. The collection was true to TR's aesthetic (full of her signature brights and prints) yet different than anything she's ever done thanks to the structured separates and breezy, effortless silhouettes.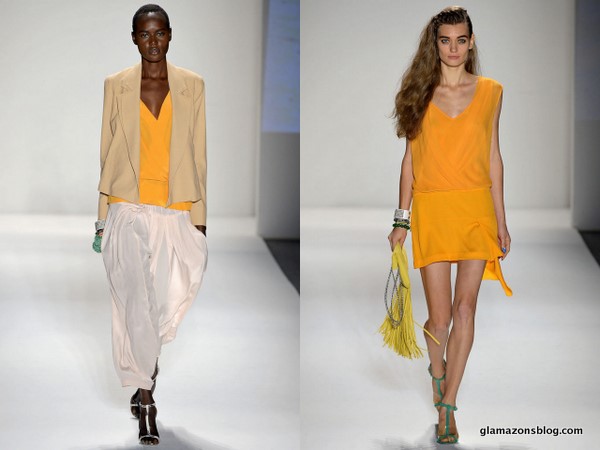 Key Pieces: Loose-fitting pants! Blazers ripe for colorblocking. Bright or printed minidresses. Relaxed jumpsuits. Brilliant T-strap fringe heels.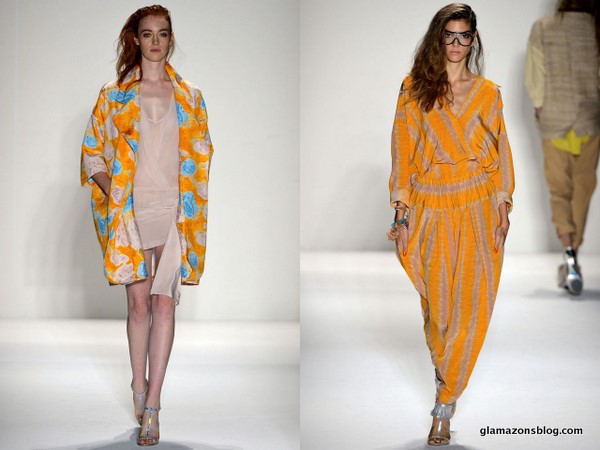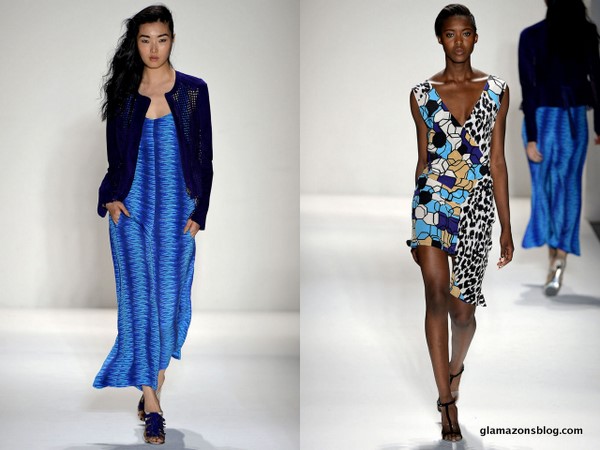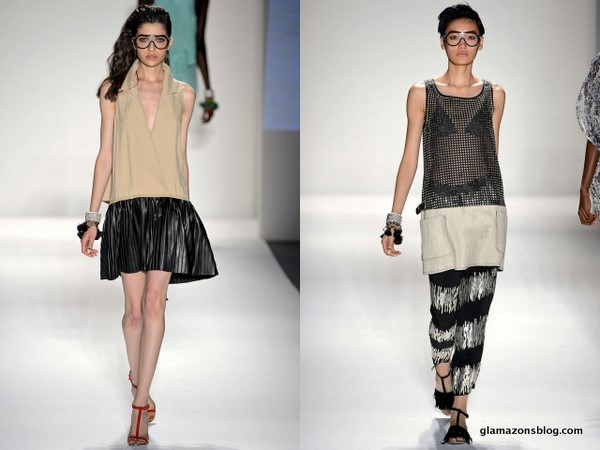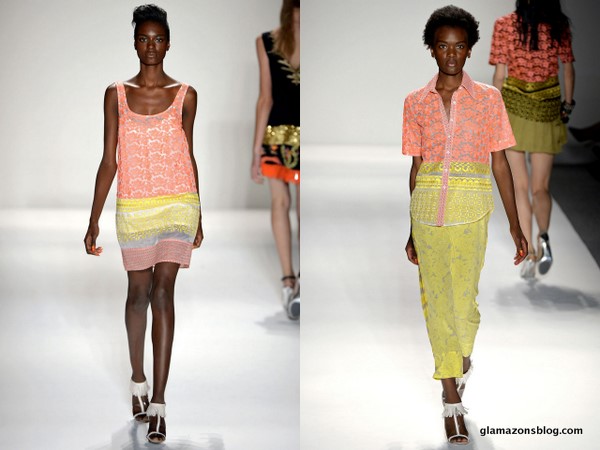 Who I Could See Rocking This Collection: Olivia Palermo, Angela Simmons, Nicole Richie.
Front Row: Ty Hunter (umm, only Queen Bey's stylist!), Bevy Smith, Bethann Hardison, Andre Leon Talley*
*So the deets on this, I stayed way too long after the Tracy Reese show catching up with everyone I ever met (these things are like family reunions) and my friend B, who is visiting from DC, goes "is that Andre Leon Talley?" and there the legendary fashion icon was sitting in the corner of the theater waiting for the legendary Bethann Hardison. Of course, I go up to him (shyness goes out of the window like the third season you do fashion week) and before I can even speak, he goes "no pictures, no pictures. Really, I'm not here to take pictures. I'm over it."
I couldn't help but smile because it was the perfect display of drek-itude I always pictured him having. I also smiled because, well, he was actually speaking to me.
I asked if I could take a picture of him without me in it and he slowly acquiesced as I snapped away while he sat looking so uninspired. Yes, he has no time for me. But I love him.
See the pic below: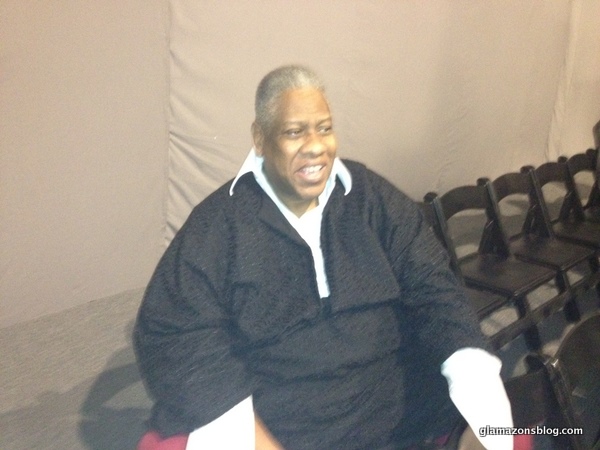 What's Fashion Week without getting snubbed by one of the power players from Vogue?
Anyway, what do you think of Tracy Reese's collection? Do you want everything too?
Check out a video I took of the final walk below:
–

–
Love!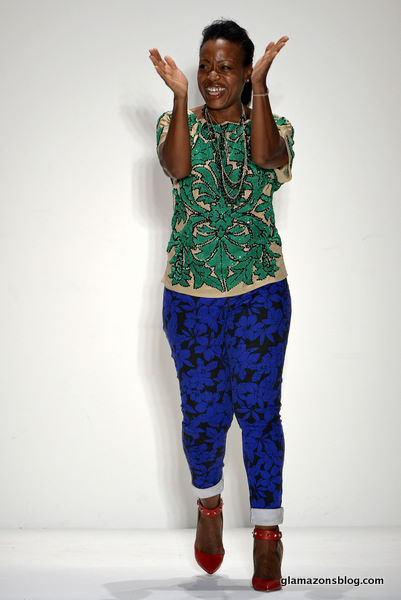 Kisses,
Glamazon Jessica
View Related Posts: