When Did She Wear It Best? Solange Knowles' Bottega Veneta Strappy Patent Black and White Strappy Sandals
Saturday, September 8, 2012
Not only can she DJ a party that will keep you dancing (in heels, no matter how bad it hurts) all night long, Solange Knowles also has style to spare, Glamazons.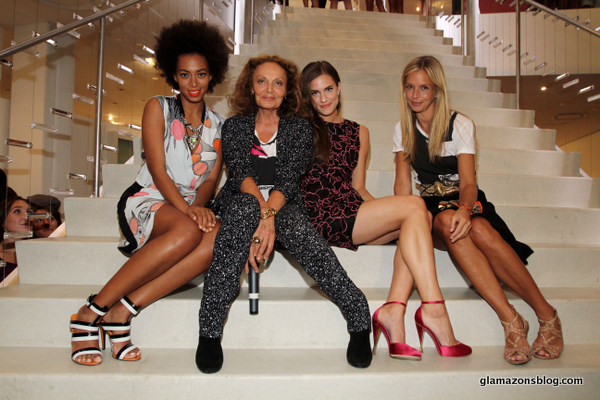 And nowhere was that more apparent than at Fashion's Night Out, where I had the privilege of jamming all night with Solo at Diane von Furstenberg's Soho store.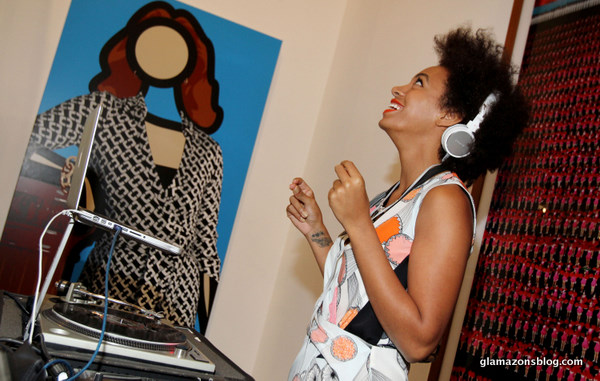 For the party, Solange rocked the DVF Resort 2013 'Jaime' dress.
The strapless wrap dress features a white, black and gray swirl print accented with peach, orange and pink circles. Solo paired it with her black and white strappy Bottega Veneta Strappy Patent Sandals and a lovely orange lip. So cute, right?
This isn't the first time Solange has rocked her Bottega's in a fabulous lewk. She also wore them to brother-in-law Jay-Z's Dussé cognac launch party in May with a Rag & Bone yellow 'Silver' tuxedo jacket, a white cowlneck blouse and a black mini-skirt. Oh and she topped it all off with a red lip.
This is one of my fave looks from her. Solange just makes being chic look so easy, right?
Which one of these fits do you love the best? I love them both and would totally wear each one, so I'm stumped.
What's your verdict, Glamazons? Tell me in the comments!
Kisses,
Glamazon Jessica
View Related Posts: