Happy #NYFW! See Inspiration and Sketches from Rachel Roy, Dennis Basso and More!
Thursday, September 6, 2012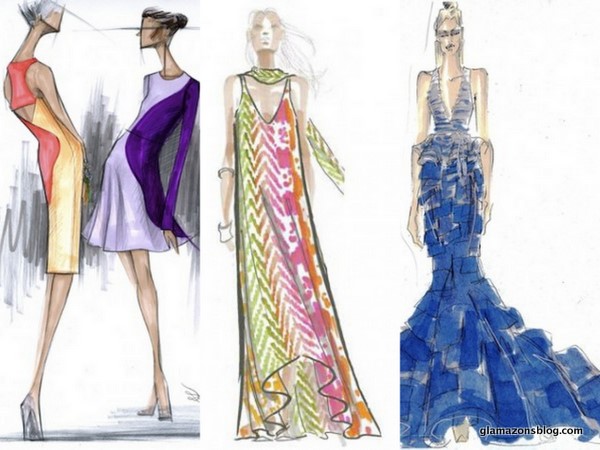 Glamazons,
It's officially New York Fashion Week! Are you excited?
As we dig for our heels and beat our faces for the official first day of shows (plus Fashion's Night Out!), we're whetting your appetite with all the fabulousness in store for this week.
Check out these inspirational sketches that will make you swoon:
Joy Cioci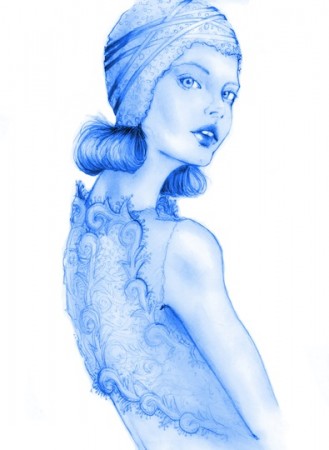 Joy Cioci noted her inspiration is the "fluidity and grace with the discipline and structure of synchronized swimmers of the 1930′s". Umm, beautiful! We know this collection will be dreamy and romantic enough to fall in love with.
Calypso St. Barth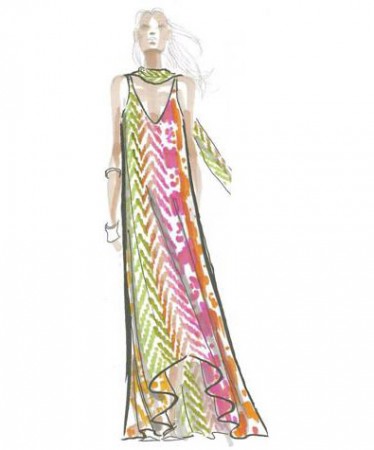 Less structured and more Bohemian, Calypso St. Barth will impress for Spring 2013. The colors in this sketch make us want to immediately hit the nearest, most fabulous island (or yacht a la Beyonce). The collection which will include "rich shades of rosy coral, desert orange, and palm green" which will be a sight for sore winter eyes.
Dennis Basso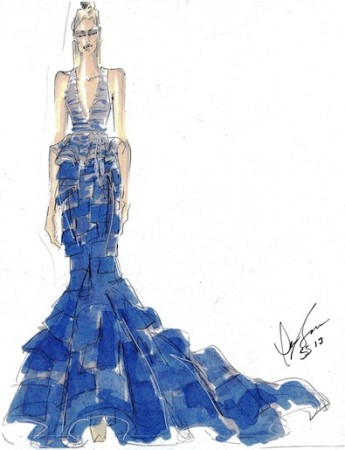 He's come far from his selling fur out of his town car and the above sketch proves that Dennis Basso is ready to make you look like and feel like a lady like he does every season. His inspiration? He "looked to a glamorous evening in the 60′s in Deauville, France." We can't wait for you to take us there during #NYFW Mister Basso!
Rachel Roy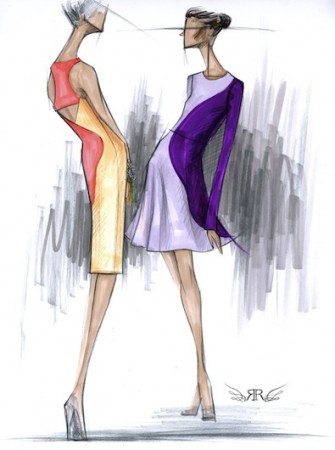 One of our favorites every season is Rachel Roy! She never disappoints. Besides being absolutely fabulous and stylish herself, she always puts her best designer foot forward when the runway rolls. Her "unexpected dreamland, eclectically whimsical" collection will no doubt be a crowd pleaser. I mean, come on, haven't you already imagined yourself in both the dresses above? Now, if only we could figure out the shoes…
Who are you most excited to see this week? Tell us in the comments!
Happy New York Fashion Week, Glamazons!
xo,
Glamazon Chanster
View Related Posts: