What I Wore: H&M Blazer, Rodarte for Target Dress, Peeptoe Sandals with Studded Heel at Social Women Brunch
Thursday, September 20, 2012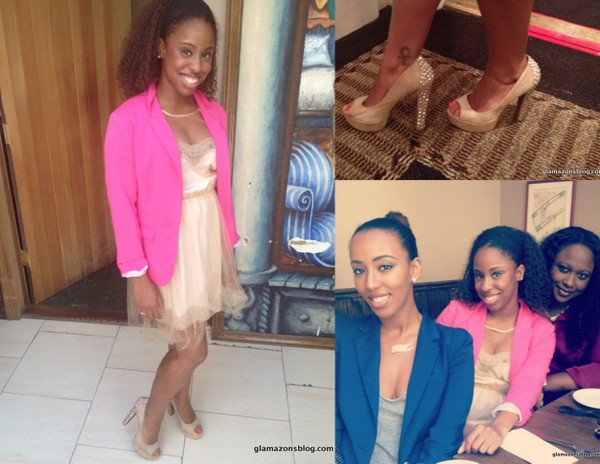 Glamazons,
As much as I love all the runway shows and colossal parties that take place at New York Fashion Week, I also like to throw an intimate event or two in the mix. It gives you the chance to network, catch up with some of your favorites and connect with people one-on-one. The Social Women "Fashionably Social" brunch was just that.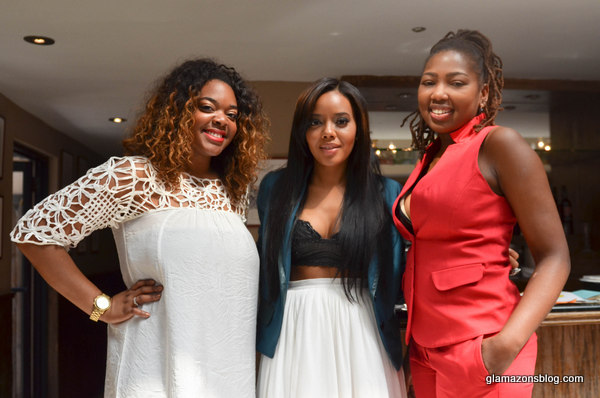 Hosted by Angela Simmons, Yoli of Yoli's Green Living and Christina of LoveBrownSugar, the intimate event brought out some of my favorite bloggers from Afrobella to Crissles (who wrote this hilar story about meeting Nas and Jay-Z) to Kathryn Finney of The Budget Fashionista to Demetria Lucas of A Belle in Brooklyn.
Glamazons, it was SO amazing was it to mingle with these women and see all the phenomenal things they're doing in the blogosphere and the social space. There's something about the energy in a room full of people who are making moves that just inspires you to do bigger and better.
It was just what I needed because by the time Saturday had rolled around, I was feeling drained. Actually, that's the understatement of the 21st century. Just the day before I was unbelievably stressed, having a breakdown and crying on the way home from Lincoln Center from the pressure/stress of managing all the work I had to do that week. Yeah, that happened.
The brunch helped me feel motivated and inspired again. It reminded me to focus and pace myself and re-connect with my dream of writing and inspiring people, instead of getting caught up in everything on my To-Do list.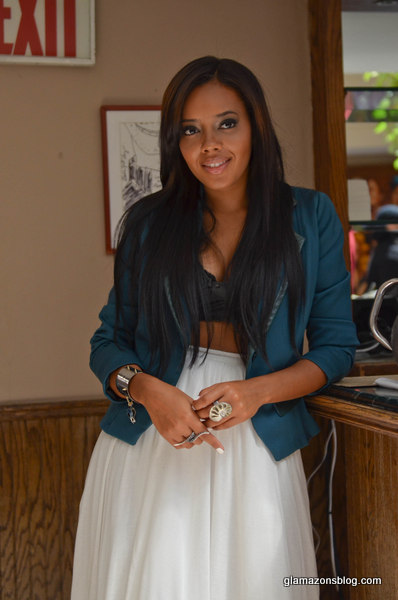 Angela Simmons is a perfect example of this. She had been living in LA but is moving back to NY to work on a ton of new ventures (more on that later) and is great example of how fulfilling life can be when you passionately pursue your dreams. That Simmons hustle is so real!
She's been a huge success so far (and is only 25!) and is really just getting started. Plus she's very humble, always willing to learn and so friendly!
She laughed at me because when I stood up to introduce myself to everyone (yes, we went around the room), I also introduced my shoes. Because you know, they're my children.
Which brings me to the point of this post. These beauties: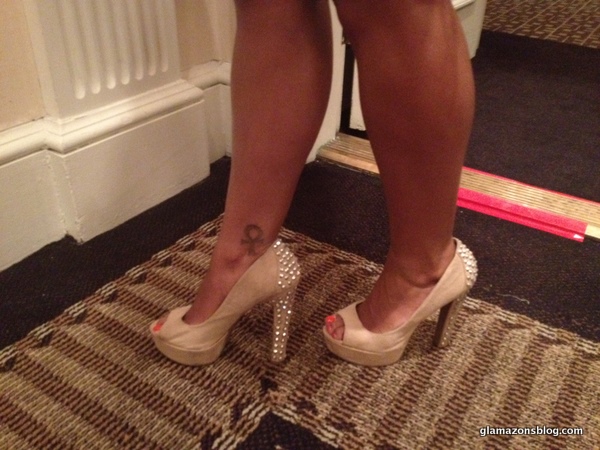 I literally found them at a boutique on 34th Street and had to go in and purchase. They needed a home!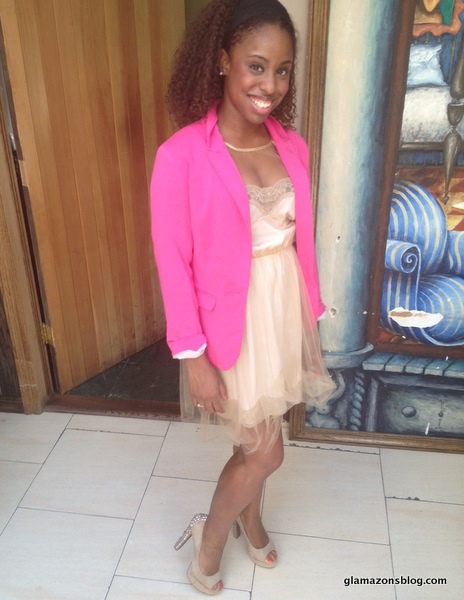 I paired them with my Rodarte for H&M dress (worn here) which was a huge favorite. And my beloved hot pink blazer to add a bit of edge.
Voila! There's my super girly, edgy fashion ballerina look. What do you think of it, Glamazons?
On top of networking, eating and picture-taking, we got to walk away with theeeee best gift bag evs filled with products from LiSi Cosmetics, Covergirl, Naked Princess and Arm & Hammer. Yes, to add to my already overflowing corner of beauty products. Don't judge me.
Check out more pics below: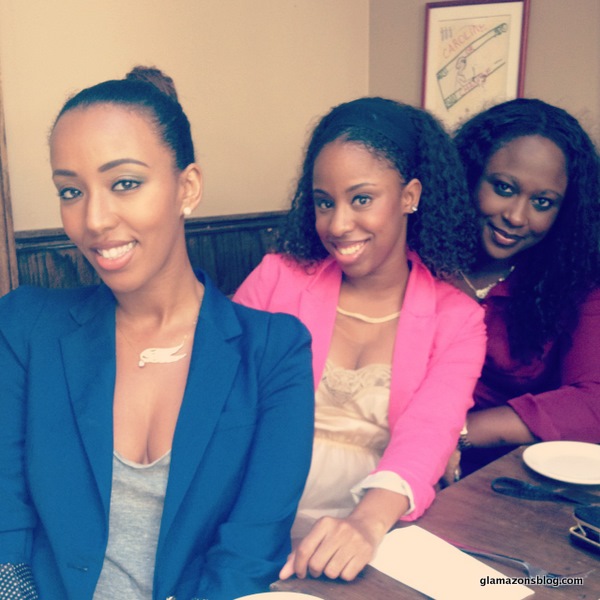 My amazing friend B who came in from DC, the one and only Sandrine Charles and myself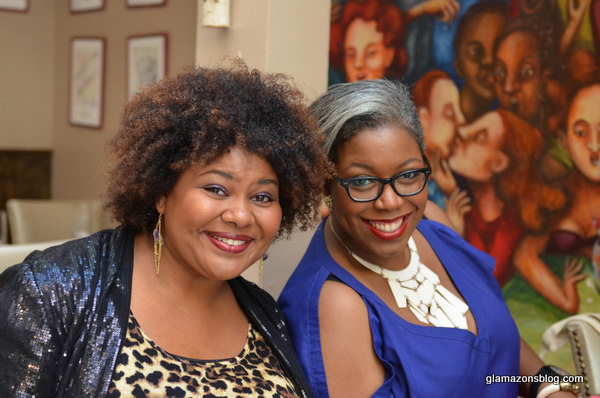 Afrobella and Ty of Gorgeous in Grey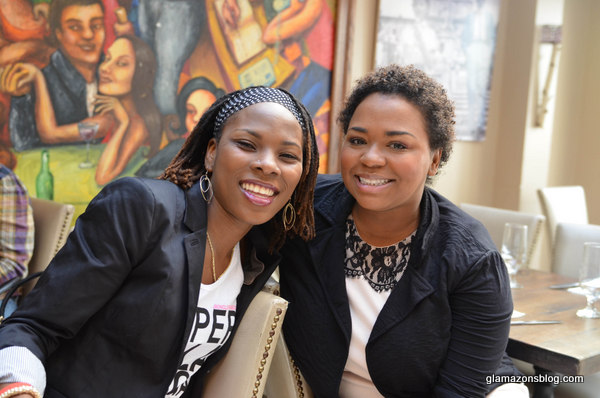 Crissles and Luvvie of Awesomely Luvvie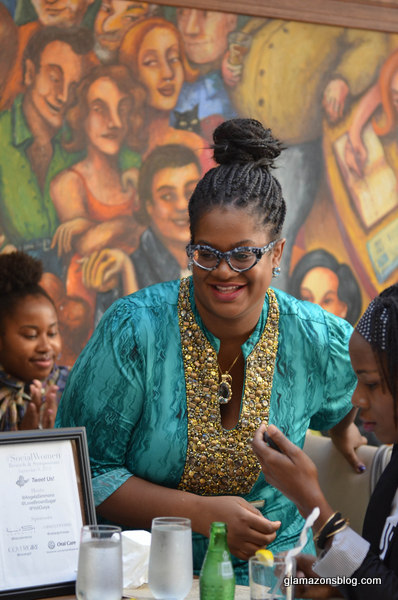 The awesome Kathryn Finney of The Budget Fashionista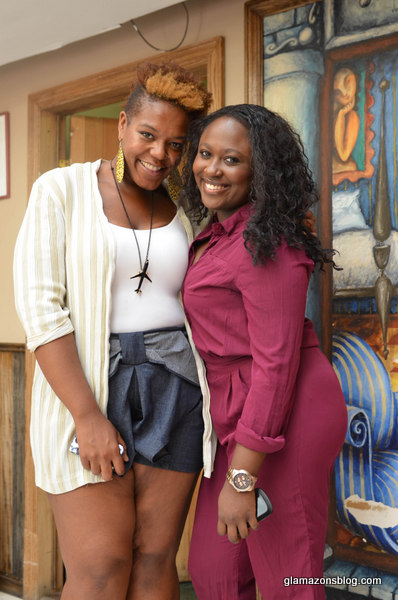 Danielle Young of Rhapsodani poses with Sandrine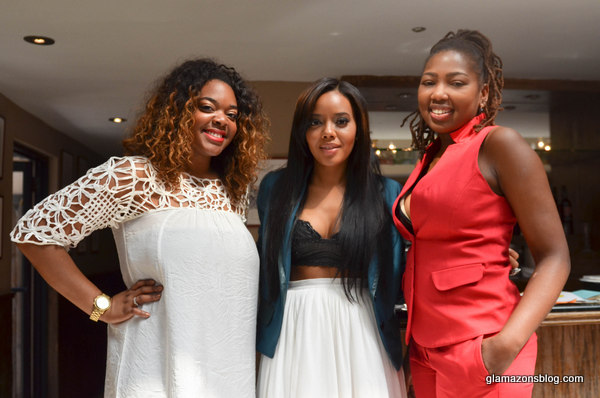 The beautiful hosts!
Fun times!
Kisses,
Glamazon Jessica
Photos: Shaded Blaque Photography
View Related Posts: