#NYFW: Laquan Smith Spring 2013 "Beau Jardin"
Wednesday, September 12, 2012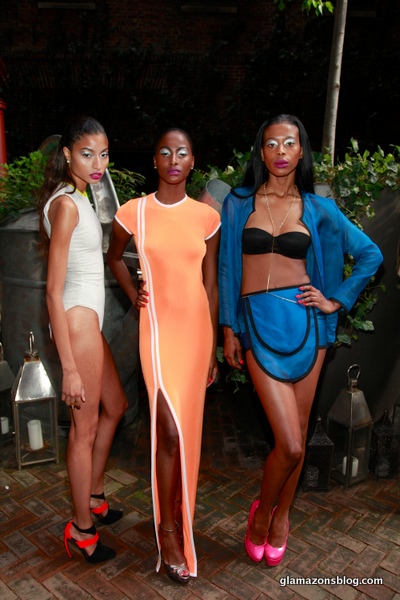 Laquan Smith is only 23 and yet has already established himself as a supremely talented designer. In fact, meeting him at this party before he first hit big is one of the stories I imagine I'll tell when I'm old and gray. Even then, you could see he had a knack for dressing the young, beautiful, sassy set and two years later, that hasn't changed.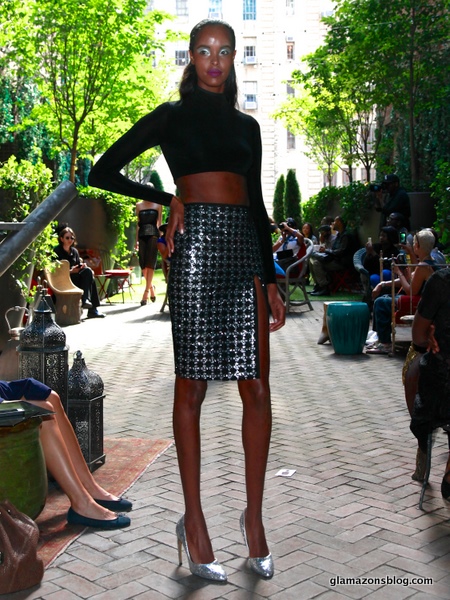 I walked into the swanky Hudson Park hotel on 58th street where the show was held and expected to see a parade of designs fit for a pop star or just a stylish girl with attitude and boldness. And to my delight, that's exactly what he showed. This collection was a lot more casual and funky than previous lines, but it was also more wearable, which means it should do well in the marketplace.
Here are the deets: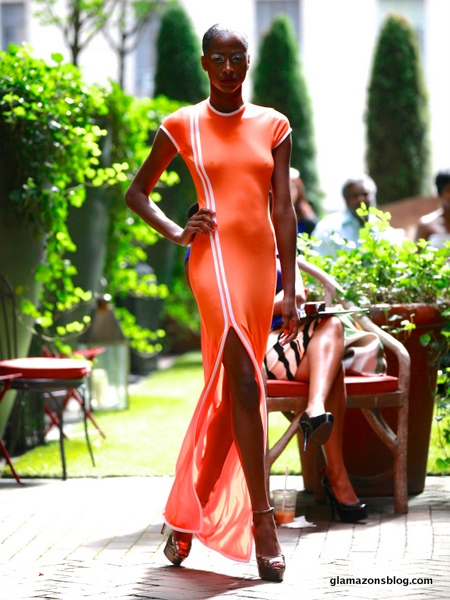 Inspiration: Laquan Smith found inspiration from his recent travels to four different countries in last three months: "This collection is like a rebirth for me. I have traveled to Botswana, Lagos, Nigeria, the British Virgin Islands and Jamaica all in the past few months. Traveling always inspires me from the people I meet to the food to the scenery. The collection is honoring those tranquil places around the world that we often take for granted." He was so moved by landscaping he named the collection "Beau Jardin" which means beautiful garden in French.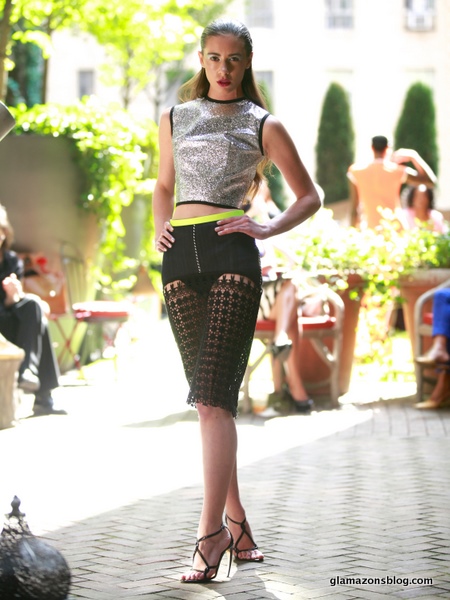 Key Pieces: He presented a young, sporty, sexy collection of neon dresses, crop tops, metallic crackle skirts, pleated skirts and jackets accented by black trimming, floor-length dresses in peek-a-boo lace, high-waisted hot pants with bold neon piping.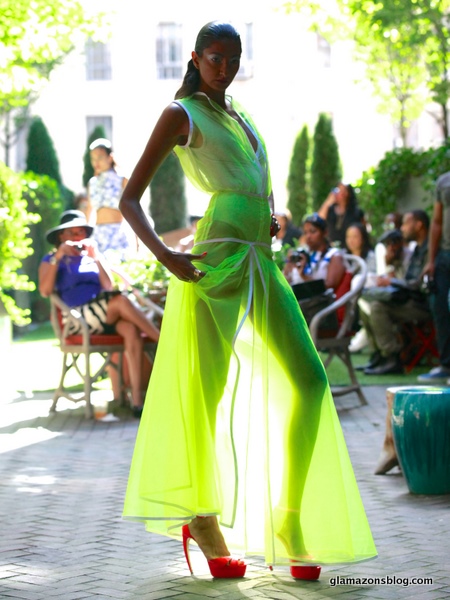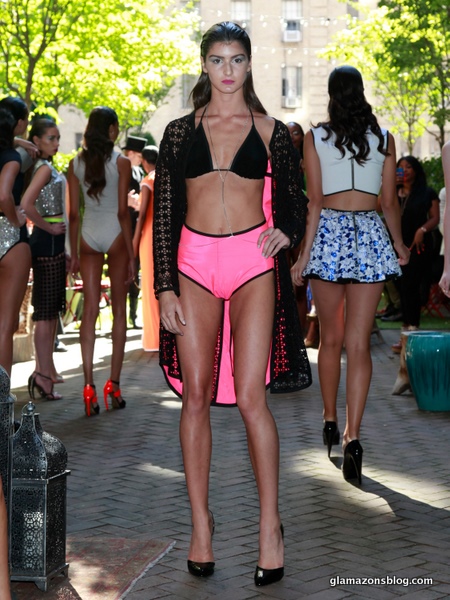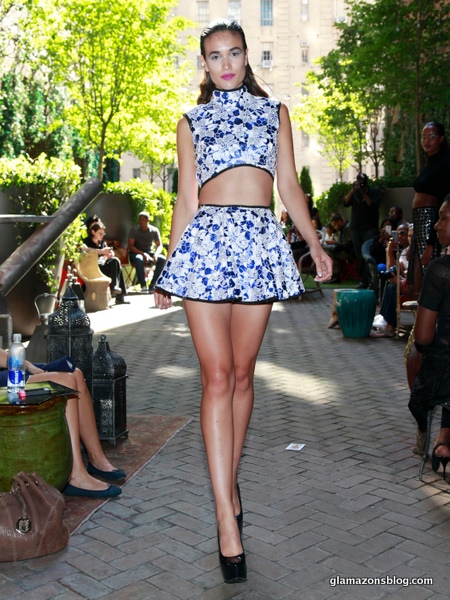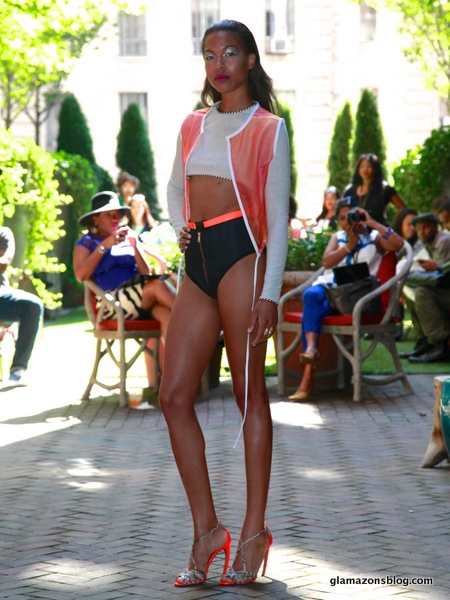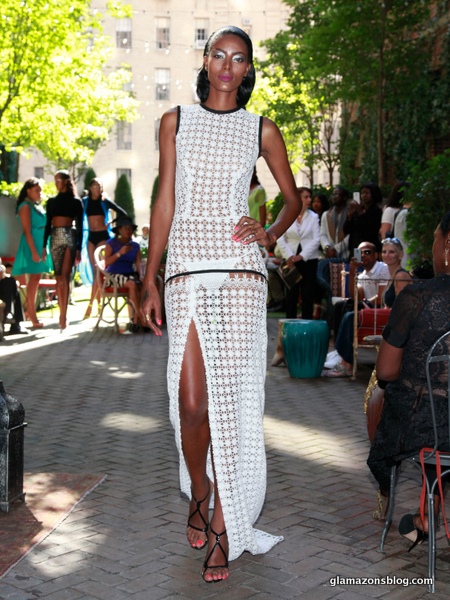 Love this peek-a-boo lace dress on Chef Marcus Samuelsson's wife Gate Maya Haile. She is stunning!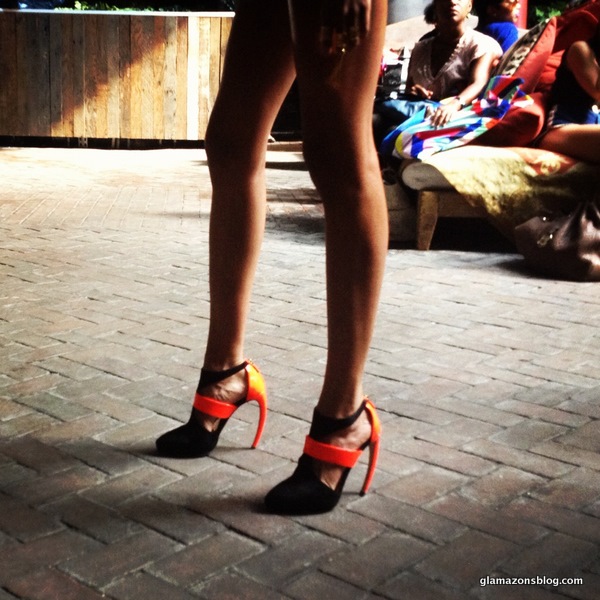 Walter Steiger's black and neon strappy pumps with cone heels complimented the collection perfectly.
Who I Could See Wearing This Collection: Jessica White, Selita Ebanks, Estelle, Rihanna, Angela Simmons, Tika Sumpter.
Front Row: Me (does happy dance), Demetria Lucas of A Belle in Brooklyn, ESSENCE Magazine Editor-in-Chief Constance White, Celebrity Stylist and star of VH1′s "Styled by June," June Ambrose,  Blogger Christina Brown, Editor Geneva Thomas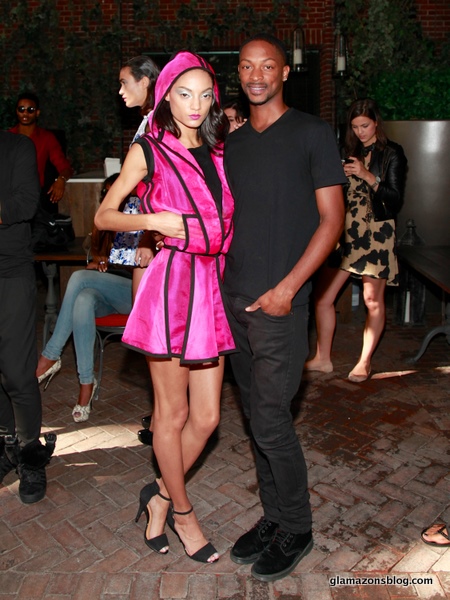 What do you think of Laquan Smith's collection, Glamazons?
Kisses,
Glamazon Jessica
View Related Posts: