The 10 Best Instagram Photos from Fashion's Night Out 2012: Pharrell, Solange, Victoria Beckham and More!
Friday, September 7, 2012
Last night's Fashion Night Out may have been the best yet. And that's totally NOT an exaggeration. Designers, models, fashionistas, and celebs all descended over Manhattan for fashion Halloween. Sadly, we couldn't make it to every party on the lineup, but we totally feel like we were there anyway thanks to Instagram. Yes, we lived vicariously through photos. Ready to get your life too? Take a look at 10 of our fave moments in pictures below:
10.  What's a fashion event without a beautiful model making kissy faces at the camera? One of our favorite angels Alessandra Ambrosio brought her gorg self out to Victoria's Secret in NYC.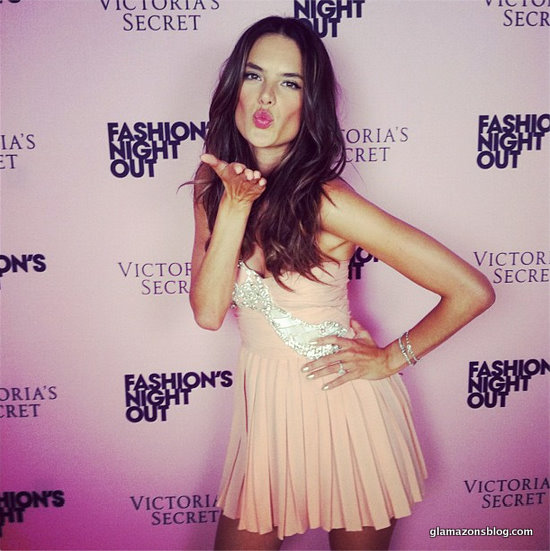 What an adorable snap of her giving life on the red carpet! via Victoria's Secret
9. We love us some Alexa Chung and here she is having a hairy moment getting ready for FNO. That dress is gorge girl! But nothing beats her dark lippie, wouldn't you agree? via Fab Sugar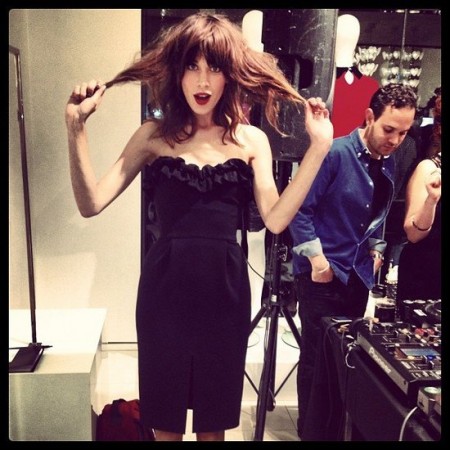 8. Glamazons, you are now looking at style and power at its very best. The brainchild behind Fashion's Night Out, and really the fashion business, Anna Wintour and dress designer extraordinaire Victoria Beckham sign books at Bergdorf Goodman in NYC. How glamorous do these two fashion power-istas look? LIFE! via Victoria Beckham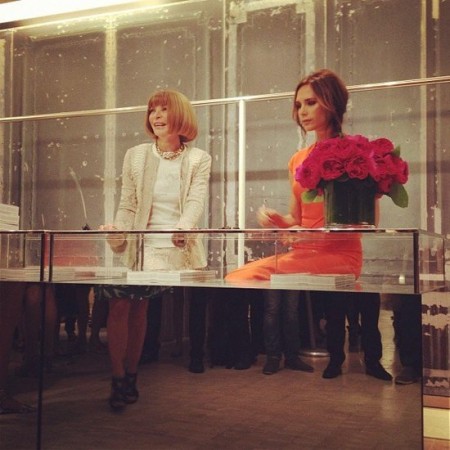 7. Bet you can't guess who those legs belong to? I'll give you a hint…she has A LOT of sisters and a big family. Give up?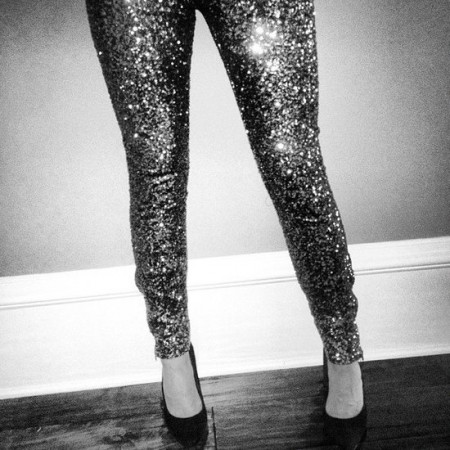 Kylie Jenner struts her stuff in a pair of need-them-now-point-me-to-a-store sequin leggings. The whole Jenner family hit Fashion's Night Out in LA (minus Bruce) at the Dash store. Cute! via BleuLab
6. Mister Pharrell Williams made a stop at Bloomingdale's in NYC. Few men can makes a tee/hat combo look this good. Yum.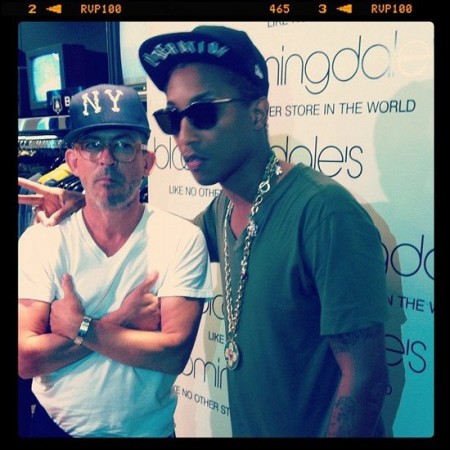 5. BFFs alert? Check out Rev Run with model/designer/socialite/blogger Olivia Palermo and fashion stylist du jour Rachel Zoe. Best trio ever. via Rachel Zoe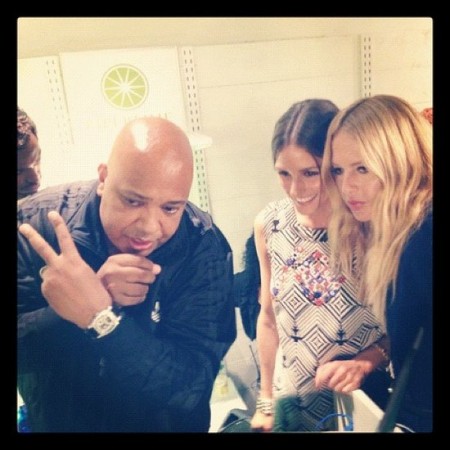 4. Kim Kardashian gave us a peek into her pampering process as she got ready for her appearance at Lord & Taylor's Fashion's Night Out. What do you think of her Tom Ford dress and oversized belt?!
She totally looks like a glammed-up mannequin here thanks to makeup artist Kristopher Buckle. Flawless! via Kim Kardashian
3. Let's hear it for the boys! Dwyane Wade and Ryan Lochte have to be the most fashionable athletes on the planet.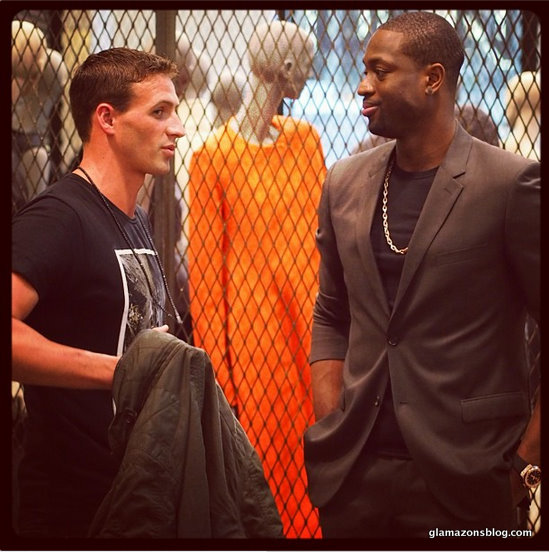 Loves! via ModelsDotCom
2. The one and only Ms. Azealia Banks showed off her new, fabou MAC Cosmetics lip color at the Fashion's Night Out party everyone was talking about.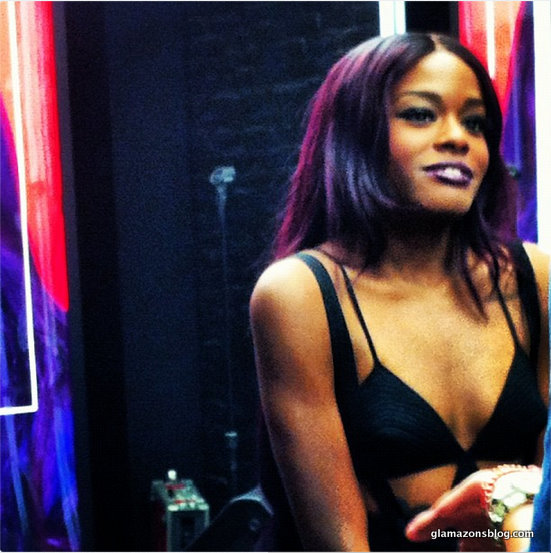 And what inspired the dark lippie that Glamazons are wearing everyday now? "Her hair," she told Style.com. Natch! via StyledotcomCelia
1. Finally, the beautiful Solange Knowles aka new face of Madewell was snapped spinning at DVF in the most adorable printed dress and orange lip.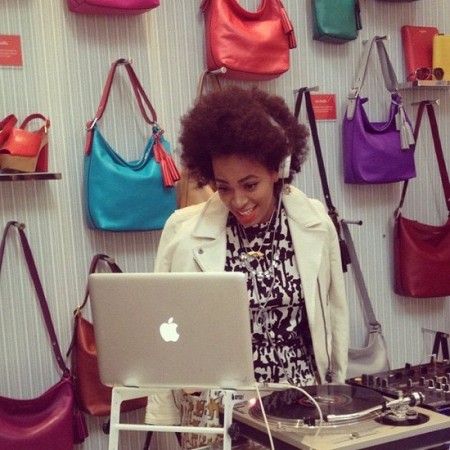 Loving the crew! Solo, Diane von Furstenberg, Allison Williams of HBO's "Girls" and Vogue's Meredith Melling Burke make the most fashionable foursome, don't you agree? via DVF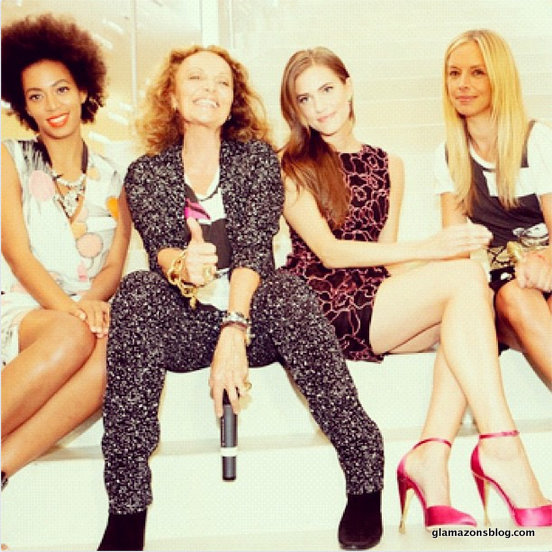 How did you spend your FNO, Glamazons? What were your favorite moments?
Kisses,
Glamazon Chanster
View Related Posts: