A Day in The Life: Fashion's Night Out 2012 Blogger Crawl – Us, Solange Knowles and Teyana Taylor!
Saturday, September 8, 2012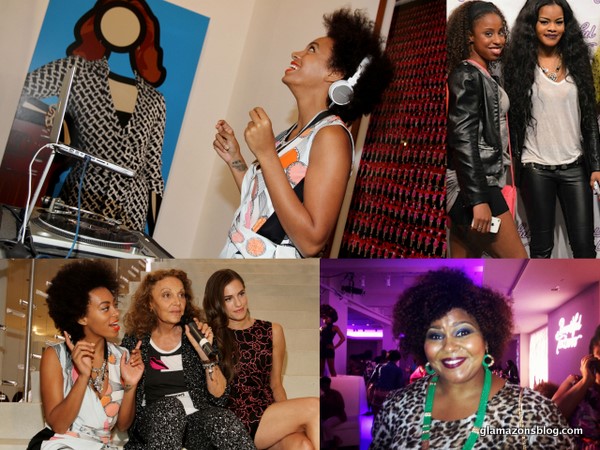 Glamazons,
Did you take to the streets in your stilettos for Fashion's Night Out? Like many of our fave celeb Glamazons, I ventured out during Fashion Halloween to a couple spots downtown for a blogger crawl with Danielle of The Style and Beauty Doctor, Lexi of Lexi With The Curls, Eboni of Fashionista Next Door and Christina of LoveBrownSugar.
As soon as I stepped out of the train at 14th street, I was enamored with the crowd. People came out in droves in their trendiest clothes for the festivities, atleast in the meat-packing district.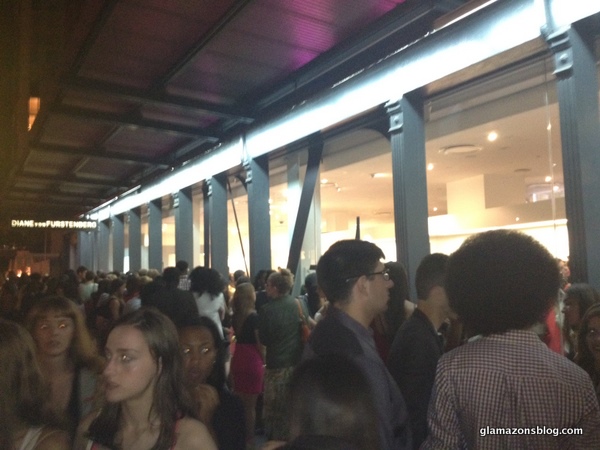 There were so many people outside of Diane von Furstenberg alone that there were two cops standing in the middle of the street just to patrol the crowd (or atleast that's what they told me when I asked). Yes, it was that serious.
Fortunately, I was able to skip the line, which had already formed down the block when I arrived. Once inside, I got whisked past security into the party room (aka first floor of the store).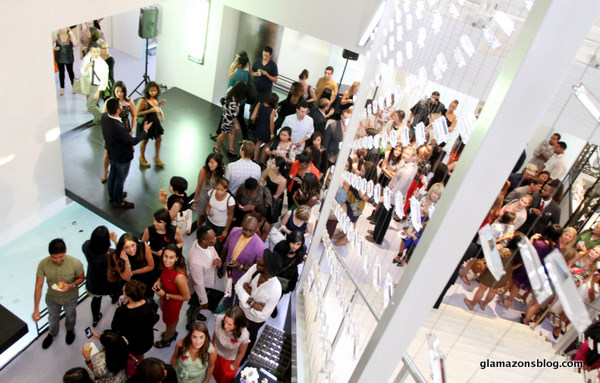 It was packed wall to wall with Solange Knowles and DVF fans.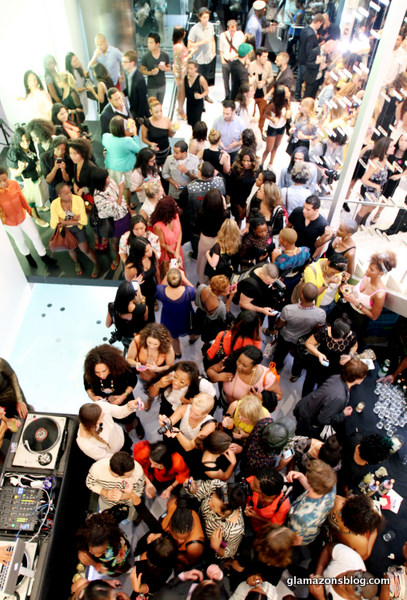 While we all waited patiently for a sight of Solo, Diane von Furstenberg came out to address the crowd in her adorable accent.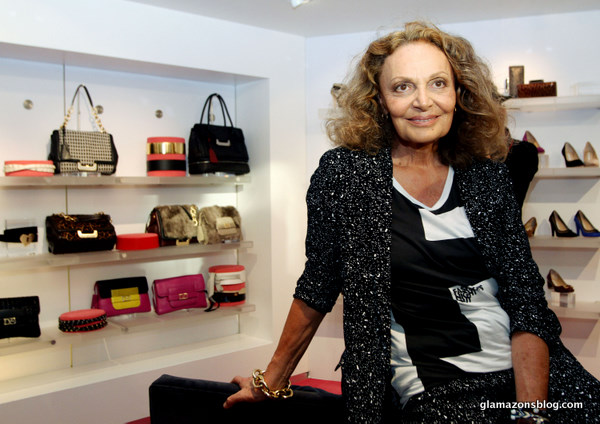 She is beautiful!
She told us she was splitting time between hanging with us and listening to the President speak at the DNC, which made us all erupt in applause.
Then, she introduced all the big names present: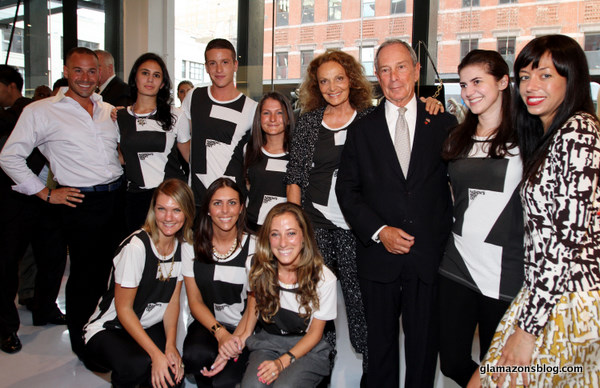 Mayor freaking Bloomberg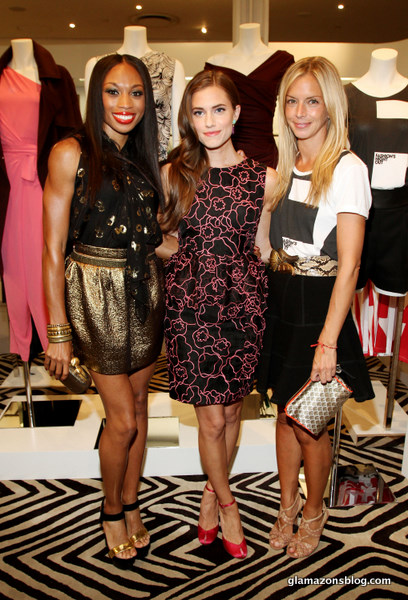 Gold medal winner and track star Allyson Felix, Allison Williams from "Girls" and Meredith Melling Burke of Vogue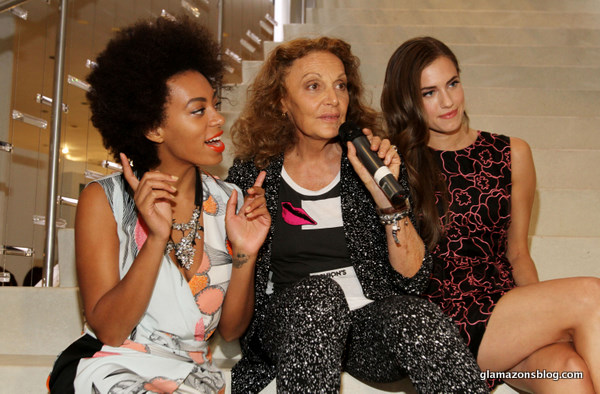 …and finally, Solange!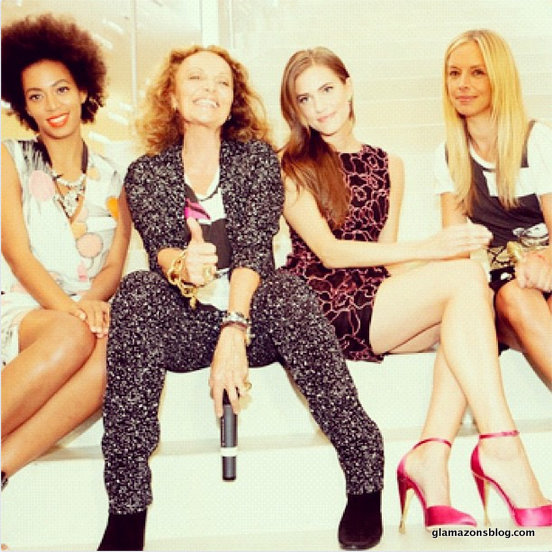 How glam does everyone look?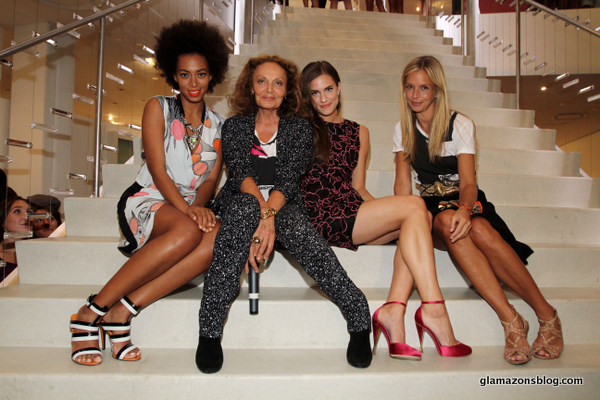 Solo was especially radiant in a printed DVF dress which she accented with a pop of orange color on her lips. She wore her growing 'fro in a stretched out style and finished her look with her Bottega Veneta black and white strappy sandals. Hot!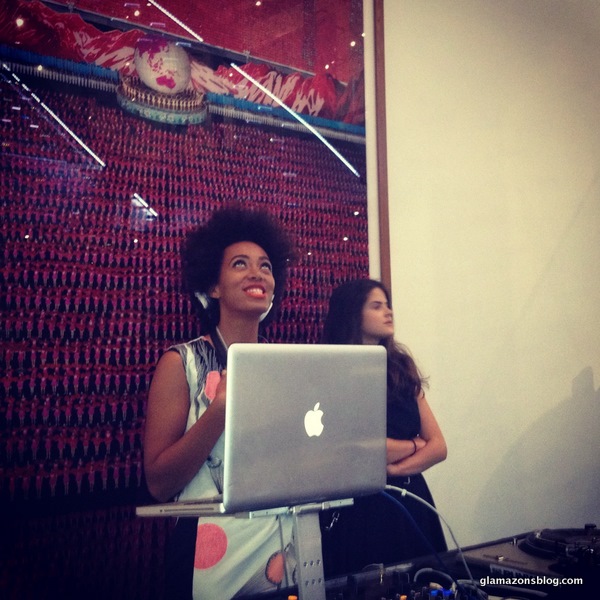 She started the party with Mariah Carey's "Honey" (which I actually was playing on the train on the way downtown, live for some '90s Mimi) and then switched it up to her brother-in-law, Jay-Z's song "Best of Me" with Mya which, of course, made the crowd go crazy. That Carter/Knowles dynasty love is so real.
Sidenote: I love how down-to-earth Solange is. No, seriously. Everytime I've seen her, she's been so chill and laidback and fun, you would never guess she's a fashion darling with a superstar for a sister. While everyone snapped pics of her relentlessly, she just bopped side to side to her favorite songs and had a good time.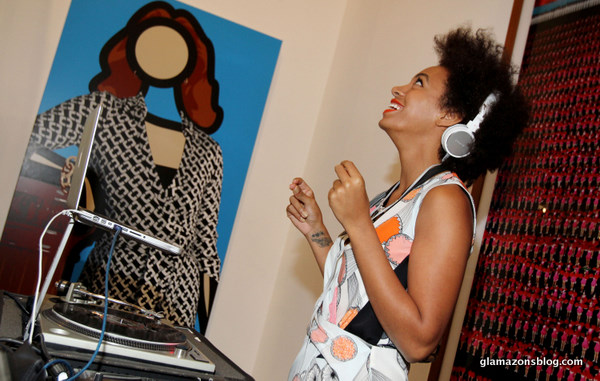 It made me feel like she was playing 'DJ' for a party in her living room and not a swanky boutique during Fashion's Night Out. Love her!
After we got our fill of dancing to Solange's tunes, we left to hit the Beautiful Textures Curl Couture event with Teyana Taylor at the Metropolitan Pavilion.
As soon as we walked through the door, we were greeted by the most beautiful, glorious, exquisite afro I've ever seen, the work of celebrity hairstylist Hadiiya Barbel.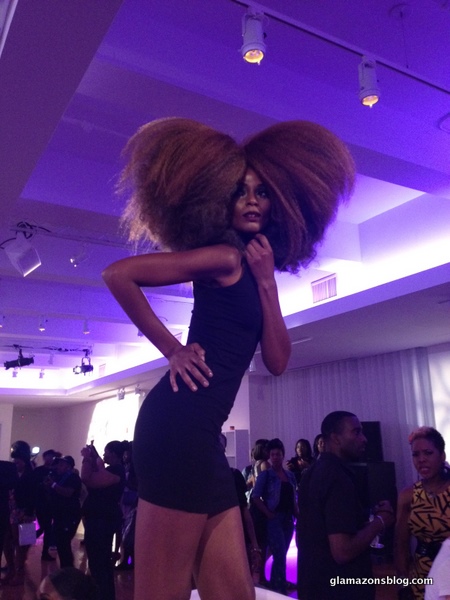 *bows down in honor of the 'fro*
The party brought out some of my favorite folks, like Patrice of Afrobella who was one of the guest hosts. She was serving: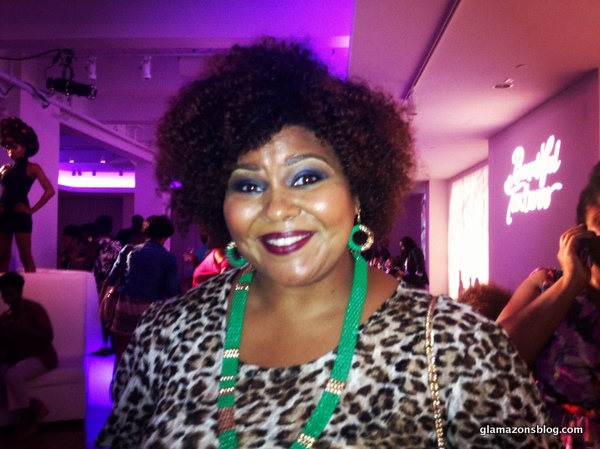 Gaawwgus!
We also met Teyana Taylor, who reminded me I need to make time for spin class in between shows this week. Her body is sickening.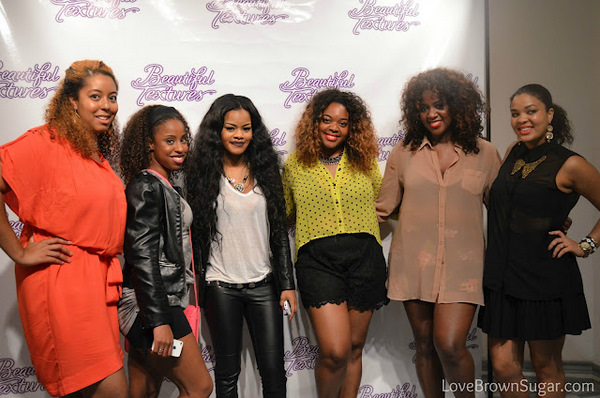 And I loved the long waves and dark lip. Pretty, right?
After dancing to Prince's "Kiss" (the Glamazon anthem) and Cheryl Lynn's "To Be Real," we left with a bag of Beautiful Textures products, including the Tangle Taming Leave-In Conditioner and Moisture Butter which I can't wait to put in this tangle-prone hair.
What did you do for Fashion's Night Out? Did you meet any celebs? Walk away with freebies? Tell me in the comments.
Kisses,
Glamazon Jessica
Photo Credit: Jason DeCrow, ShadedBlaque Photography.
View Related Posts: