Clutching My Pearls: Chris Brown Says Tattoo Isn't Rihanna, It's a MAC Cosmetics Face Chart & Skull
Tuesday, September 11, 2012
So…this is interesting.
While I was torturing my poor feet in 5-inch heels at New York Fashion Week, Chris Brown was doing damage control after pictures of his latest tattoo hit the internet.
His new ink job sent folks into a furor because it resembles a battered woman and more specifically, the infamous picture of ex-girlfriend Rihanna taken by the police after she was attacked by Brown in 2009. And people were all like, how dare he get this ink two weeks before hugging Rih at the VMAs?
When I first saw the tat, I immediately thought it couldn't be Rihanna. Like, Chris has its moments of clinical insanity, but he's not crazy enough to do that?
It actually appeared to me like those "dia de los muertes" masks, and this statement from his team proves that's what he was actually going for. A "dia de los muertes" sugar skull plus the MAC Cosmetics face chart.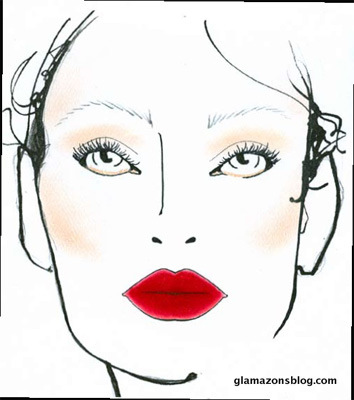 You read that last part right. Via Necole Bitchie:
According to his reps, the tattoo is a combination of a sugar skull, associated with the Mexican celebration of the Day of the Dead, and a MAC Cosmetics design he saw.
The tattoo artist also spoke out in Chris' defense, verifying that Chris brought him both the MAC and "sugar skull" picture.
See it below:
Still…disturbing.
And leave MAC out of this, Chris.
What do you think of his tattoo, Glamazons?
Kisses,
Glamazon Jessica
View Related Posts: