What I Wore: Neon on Neon at LoveBrownSugar.com's Three Year Anniversary Party #LBS3Year
Friday, August 31, 2012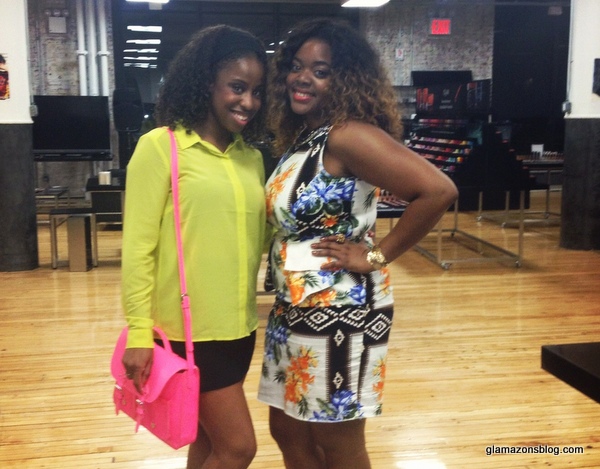 Glamazons,
It's the end of summer. *Erupts into uncontrollable tears* Of course, since it's my favorite season of the year, and I will not be sleeping/eating/breathing for the entire duration of New York Fashion Week, I'm going out with a bang. My last summer hurrah includes wearing neons all week, colorblocked with my fab new H&M neon satchel, before giving into Fall's deeper colors (including this all over my lips!).
So because of my undying love for Summer, and since my good friend Christina Brown, who founded the brilliant blog LoveBrownSugar.com, is basically a ray of sunshine, I attended her site's three-year anniversary party in full neon mode.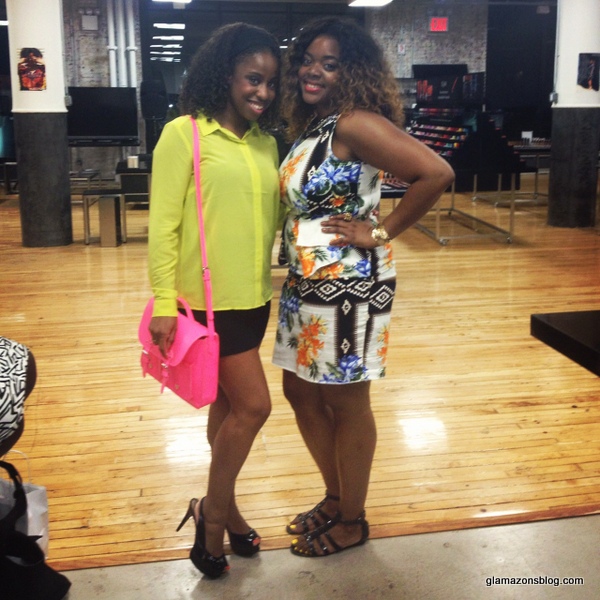 I wore a neon sheer blouse from Forever 21 (more on that trend later) that was surprisingly sophisticated (seriously, I went to the big store on 42nd street and couldn't believe all the chic pieces. Turning over a new leaf, Forever 21?). I paired it with my pink H&M neon satchel and rooted the outfit in blacks with a mini skirt and peeptoe pumps.
I let my curly weave do what it does and kept my makeup simple save for a shot of Lisi Cosmetics blush, which is my new thing lately Glamazons. Cheekbones for daysssss.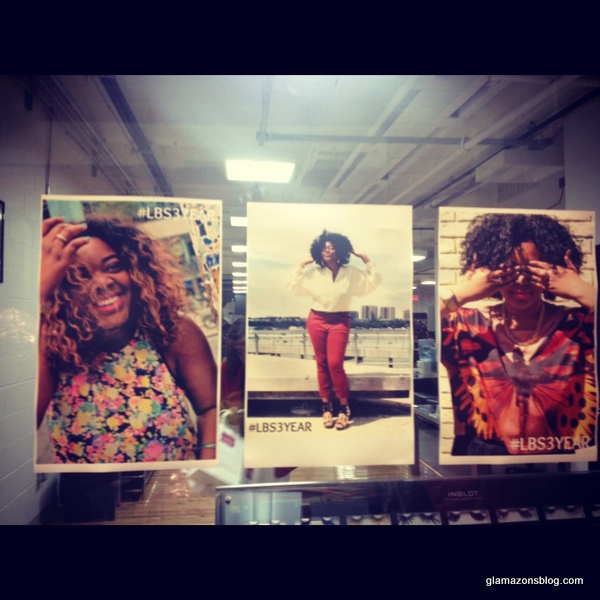 The party was full of beautiful girls and cool guys, like my friends PR and social media maven Sandrine Charles, writer Geneva Thomas, Deena from Uptown Magazine, Misha of The Fab Chick, Danielle Young from Hello Beautiful, jewelry designer Samantha Smikle, stylist Joy Adaeze and so many more.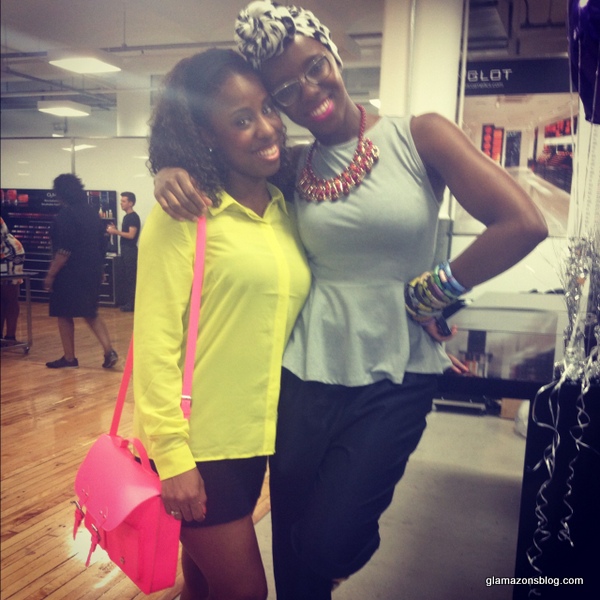 Me and the ever-stylish Joy Adaeze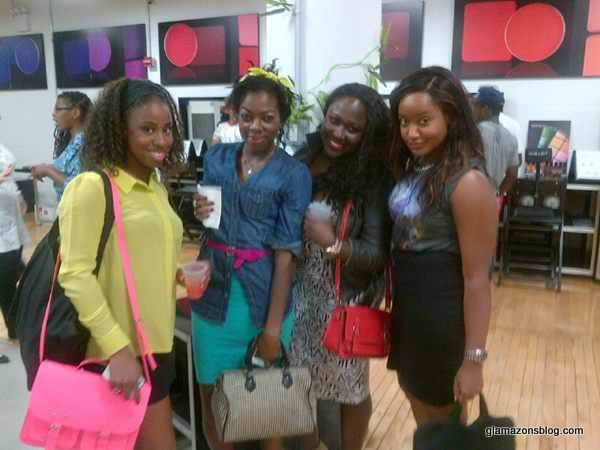 "Cute us!" Me, Sandrine, Misha and Sammy giving you bright color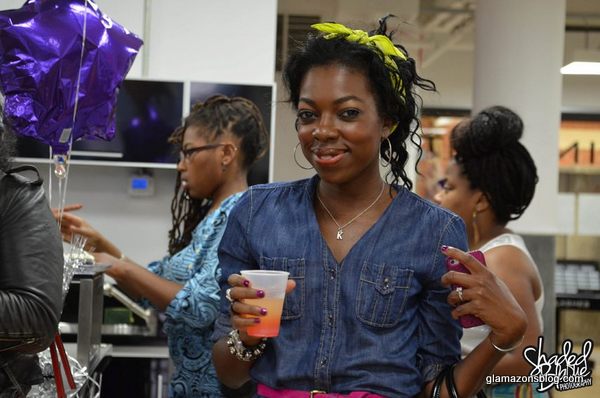 Pretty Misha from The Fab Chick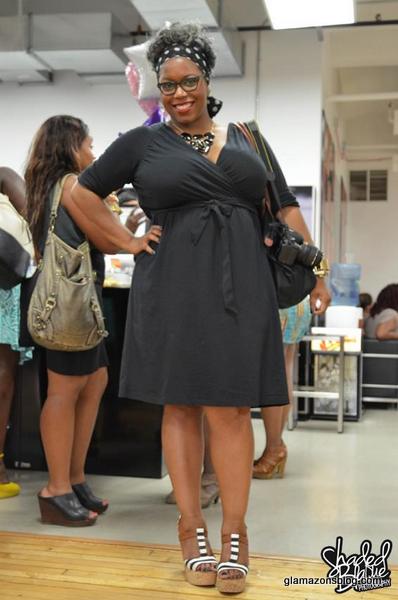 Love this shot of Ty from Gorgeous in Grey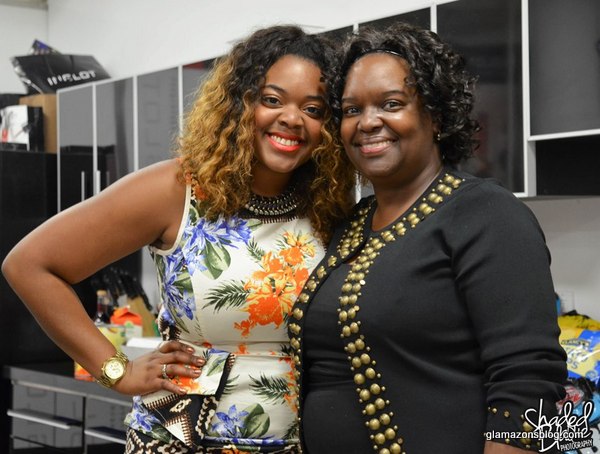 Awww Christina and Mama Brown!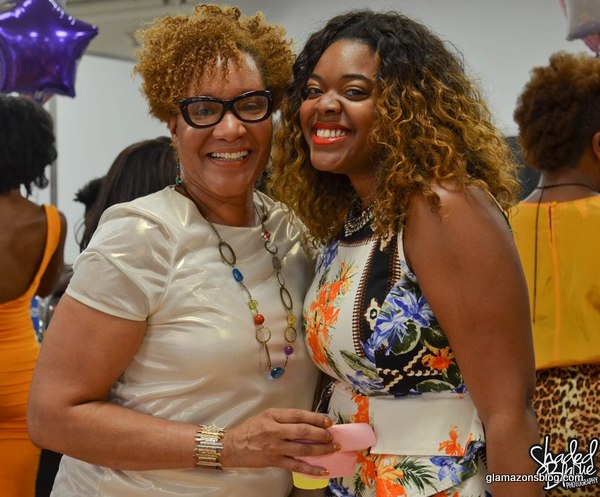 You'll also recognize Lisa, owner of Lisi Cosmetics, who said she loved this post on her fab beauty brand. How sweet!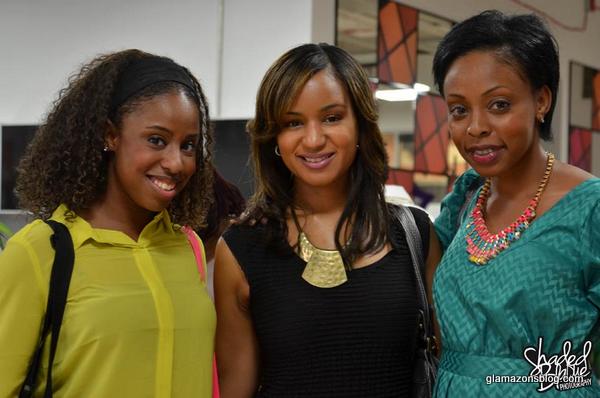 I was especially psyched to run into my college buddy, Nika, who contributed to this site here and faithful Glamazons Blog reader, Sasha. Aren't they gorg?!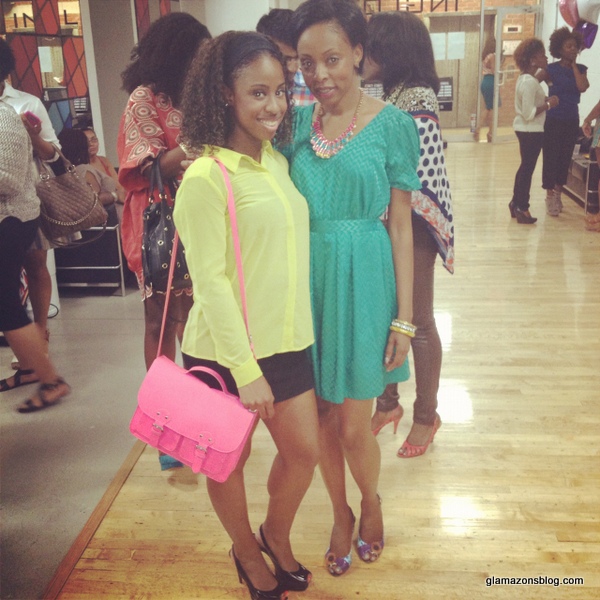 We had a blast dancing to tunes spun by DJ Carver and enjoying 1800 Tequila coconut cocktails and shots (I had one…or two. Hey, it was the night before Friday!).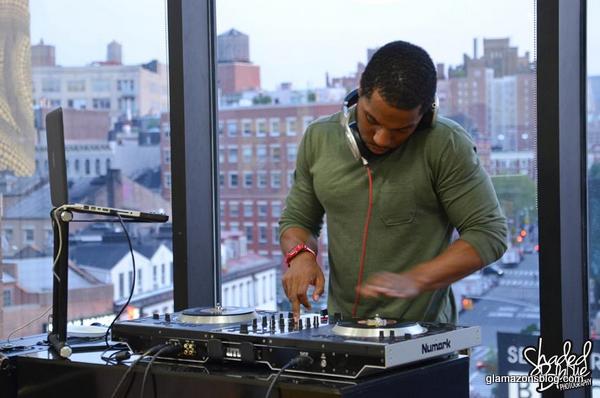 AND we walked away with glamazing gift bags, including salt and vinegar pop chips which I tore up at like 2 in the morning plus Shea Moisture products which are magical on natural hair.
It was a great night toasting the success of one of my favorite style sites, LoveBrownSugar.com. Go check it out, if you're not a faithful fan already, and tell Christina we sent you!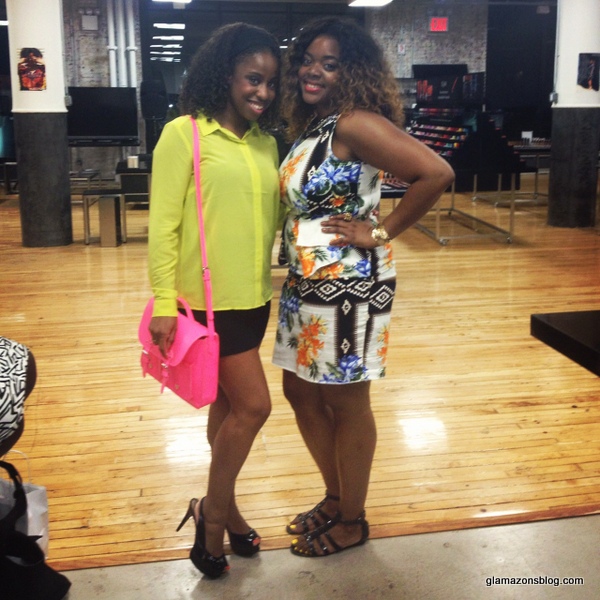 What do you think of my outfit, Glamazons? Would you try neon on neon as one last toast to summer? Are you already in fall mode? Tell me in the comments.
Kisses,
Glamazon Jessica
Photos: Shaded Blaque Photography/Omo Writes.
View Related Posts:
[fbcomments width="600" count="off" num="15"]