Tracee Ellis Ross Tells Me The Glamazing Product Behind Her Perfect Curls (It's Only $9!)
Friday, August 24, 2012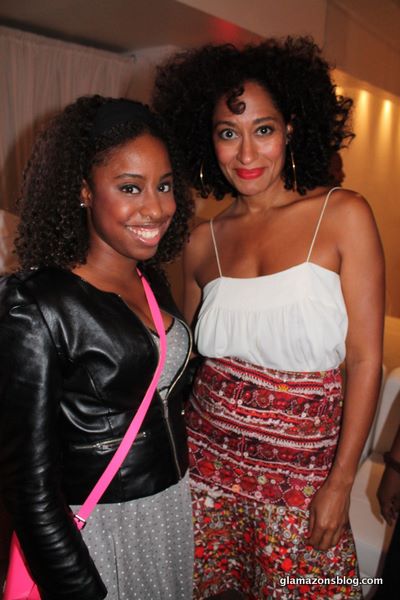 OMG OMG OMG! *breathes deeply and restrains myself* Okay. There are few Glamazons whose 'fros make me weak in the knees, and Diana Ross and Tracee Ellis Ross are two of them. Like her glamourous, God-sent, gloriously-coiffed mother, Tracee serves voluminous, life-giving curls without even trying.
And that's only one of the reasons I live for her! Her style is so refreshing and sophisticated. She has the best, quirky, bubbly personality. And she serves curves for daysssss, chile! I've always seen Tracee as a girlfriend in my head (she's forever "Joan" to me) and as my half-sister since Diana Ross raised me, too. But back to that phenomenal hair. Tracee is one of the reasons I went natural in the first place, and I told her as much when I met her (squeal!) yesterday.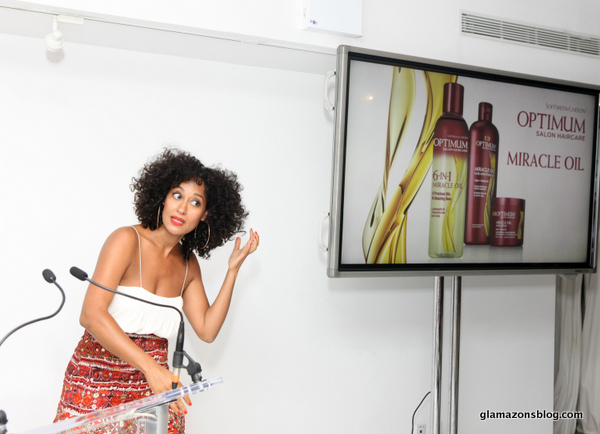 How I ended up breathing the same space as my natural hair icon (without fainting or forgetting English, I might add!)? The great folks at Optimum Salon Haircare invited me to a fabulous lunch where Tracee Ellis Ross was introduced as the new spokesperson for their new 6-in-1 Miracle Oil. And guys, any hair product Tracee is swearing by has to be glamazing right? Right.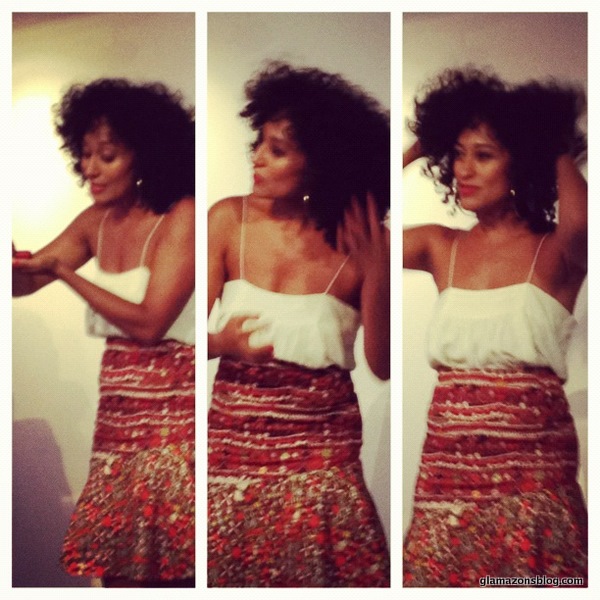 Tracee loves the oil so much she put it in her curls (before scrunching and shaking them side to side in a life-giving gesture) right in front of us.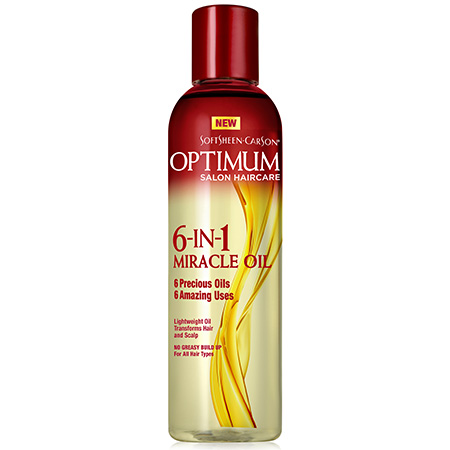 Why is it so fab? It blends six essential oils (argan, coconut, jojoba, apricot, sunflower and avocado) and can be used as a hot oil treatment, daily leave-in conditioner, moisturizer for any texture and frizz-controlling serum. Can you believe you get all that for only 9 bucks?! Yes, you read that price right. Pick it up here.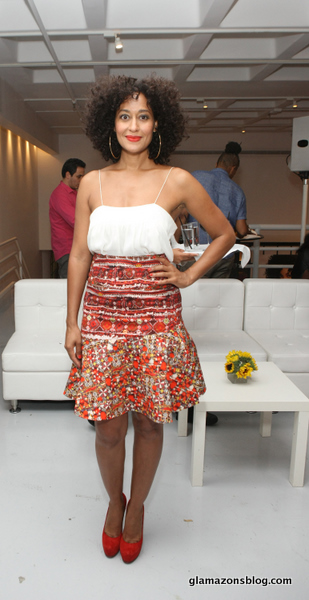 Dressed in a printed Altuzarra skirt with a ruffle hem and red YSL Tribute pumps (with her fave red MAC Ruby Woo lipstick on her lips), the actress sang Optimum Salon Haircare 6-in-1 Miracle Oil's praises, saying she uses the product on her hair in the shower to define her wash-and-go curls AND that she even puts it on her skin for that natural, alluring glow.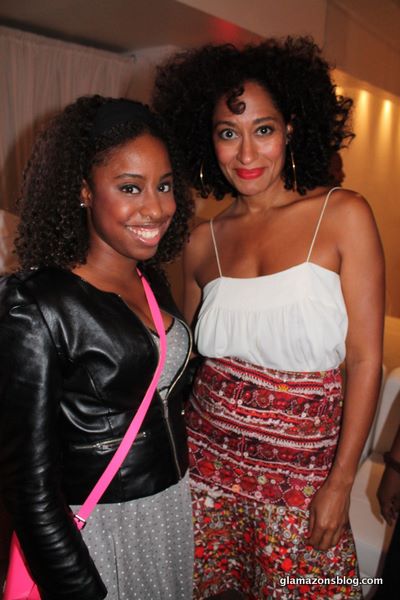 Of course, I told Tracee her co-sign was all I needed to pick up the product since her hair is everythanng. She responded and told me she liked my hair too, which of course, made. my. life! My curly Kelly Rowland-inspired fro looked even better (read: healthier and more alive) after I ran the oil through it that evening. I'm officially a believer.
Will you try Optimum Salon Haircare 6-in-1 Miracle Oil, Glamazons? What do you think of Tracee's hair?
P.S. Does this mean I'm only one stepped removed from Queen Diana Ross? *faints*
Kisses,
Glamazon Jessica
Lead Photo Credit: LoveBrownSugar
View Related Posts: