My Summer Beauty Faves!
Friday, August 17, 2012
Now that summer is finally coming to a close (side note: alright, it's really not…but it's already August and I've officially starting hoarding September 2012 magazines in the hopes of fitting into all of those fab fall clothes after I have Arterbaby so in my mind summer is pretty much done), I thought it would be fun to share a couple of my Summer 2012 beauty faves! (Because you know I have to start making room for all of my fall faves pretty soon hahaha).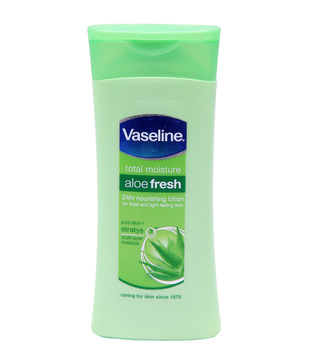 1. Vaseline Total Moisture Aloe Fresh
What summer season is complete without a little bit of aloe in it?! I'm currently in Texas (where the temperatures can sometimes exceed 100 degrees..ugh) and, even though I wear sunscreen on a consistent basis, the burning sun can sometimes be a serious skin scorcher. After a bit of outside fun, I like to slather myself with this super light, great smelling body lotion. It contains a Stratys-3 muli-layer moisture complex that provides 8 hour moisturization. In fact, it's so amazing that according to a recent Vaseline study, 78% of consumers in a blind survey said that Vaseline Total Moisture performs 'slightly or much better' than their current lotion. That's KIND OF a big deal; especially when you throw in the fact that there are a zillion body lotions currently on the market. So, you may as well go to your local drug store and get some of this stuff for yourself!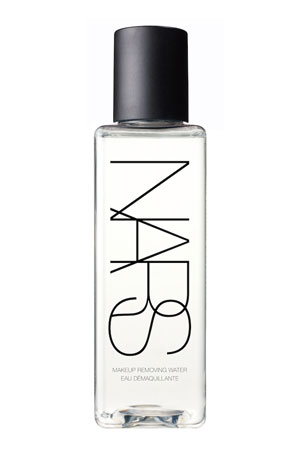 2. NARS Cleansing Water
Just because it's summertime doesn't mean that I (nor you) can't wear makeup. I don't wear a ton of foundation on a normal basis, but I do like to rock mascara. So, of course, I stick with the waterproof version because I don't want it to melt all over my face or anything weird like that when I sweat. However, it can be kind of a serious pain to take off at the end of the night. That's where this amazing cleansing water comes in! It will not only take off your tough-to-remove mascara, but it's also gentle enough to use as an all-over-your-face makeup remover…which is great when you're too lazy to even reach for anything else.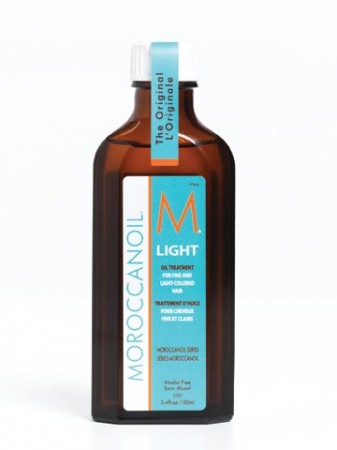 3. MoroccanOil Treatment (Light)
My hair is usually dryer than the Sahara desert in the summertime (alright, it's usually just dry anyways, but the summer season it really dries up for whatever reason) but it's so fine that I don't want to weight it down with a whole bunch of product. A little bit of this oil takes me a long way when it comes to moisturizing my strands! I dab a little bit on my ends at night before going to sleep, as as a daily moisturizer before flat ironing or curling my hair and also as a heat protectant before blow drying.  Although it says "oil" it doesn't feel like it, but it gives you all the benefits of a great oil should you also have dryer-than-the-desert hair like me.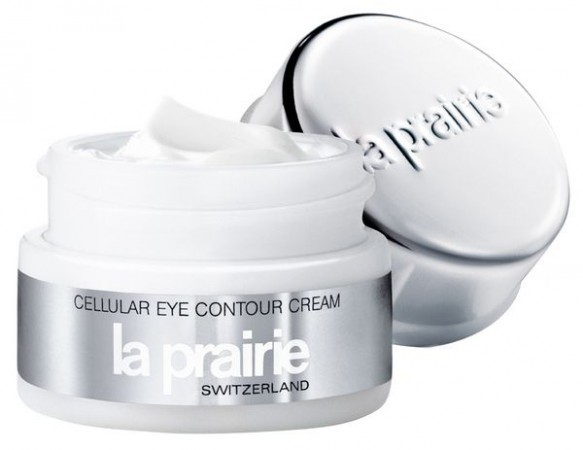 4. La Prairie Cellular Eye Contour Cream
I'm usually a sucker for eye cream no matter what the season and am always on the hunt to try new skincare brands. This one from La Prairie is kind of pricey ($135) but it's totally worth it if you're like me and worried about having that weird, crepey looking skin around your eyes. It's super moisturizing, firming, brightening and even treats lines and wrinkles (should you have them). I could wax on and on about how great this little jar of cream is, but I'll stop and move on to the next in the hopes that maybe you'll want to test it out for yourself!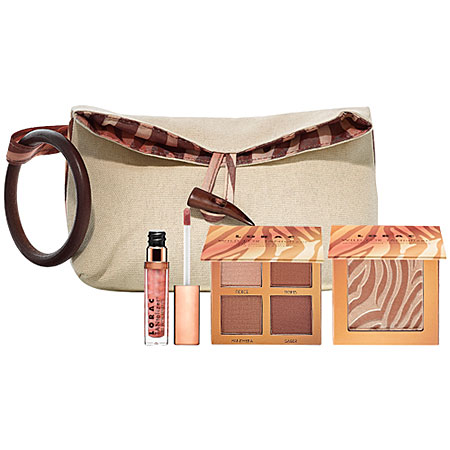 5. Lorac Wild For TANtalizer Collection 
Can't say enough about this limited edition makeup collection! Available for $39, you get a lip gloss, eyeshadow and bronzer all in a cute little pouch. Every time I wear the eyeshadow shadows (which feature the perfect bronzey, shimmery combos for a natural looking smokey eye) and the Lips With Benefits Gloss in Raoul I get tons of compliments! Don't judge me if you also see me rocking these products well into the fall season.
What are some of your summer beauty faves, Glamazons? And,when it comes to the perfect summer body lotion, which did you prefer?
xoxo
Glamazon Andrea
**Disclaimer: This post is sponsored by Vaseline.***
View Related Posts: