(More) Breaking Beauty News: Andy Warhol For NARS Collection!
Friday, August 24, 2012
As if it weren't enough for us to get final images of that awesome new Azealia Banks + MAC lipstick collabo, today the news finally launched in WWD for the Andy Warhol for NARS collection. Excuse me while I swoon!
According to NARS creator Francois Nars, Andy Warhol has always been one of his greatest inspirations.
"His artistic point of view has always been so informative in my career as a makeup artist and as a photographer. Beyond that, I like to think there's always been a connection between us. His sense of humor, and the way he approached art, is something I think we share. He didn't take himself too seriously. I love that he had so much humor and brought so much joy to his art," Nars said in an interview with writer Julie Naughton (ie my former boss…love her!).
The collection will be for holiday and split into two offerings: a Sephora exclusive that launches Oct. 1 and a separate lineup for department and specialty stores that launches Nov. 1.
The Sephora collection will focus more on Warhol's Pop Art and include all of this (as noted from WWD):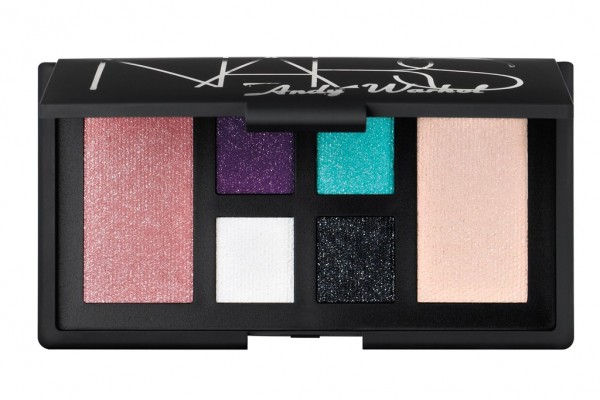 Debbie Harry Cheek and Eye Palette, a $65 item, is inspired by Warhol's 1980 paintings of the Blondie vocalist and includes new shades and a new diamond dust formula.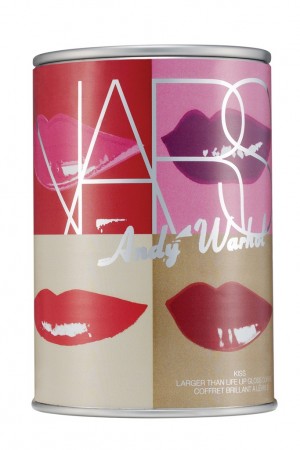 Kiss Mini Larger Than Life Lip Gloss Coffret, $55, features five new lip glosses — Silver Factory, Drella, Chelsea Girls, Blue Movie and Myths — in a soup-can container emblazoned with Warhol's lip print.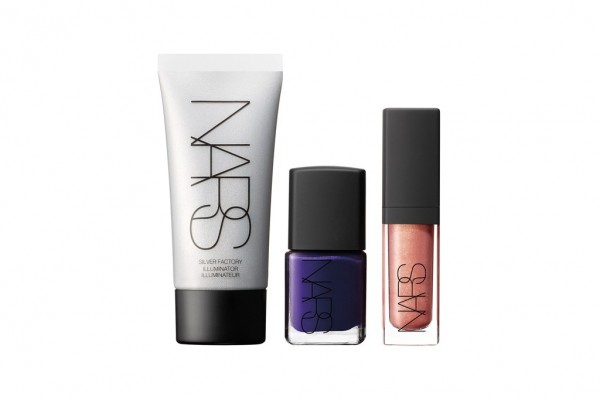 Walk on the Wild Side, a $39 set, includes a silver illuminator, a mini It nail polish and a mini Orgasm Larger Than Life lip gloss.
Three eye shadow palettes — Flowers 1, Flowers 2 and Flowers 3, each $55 — comprise all new shades, and each compact has a Warhol quote selected by Nars inscribed on the mirror.
The department and specialty store offering will focus more on Warhol's Silver Factory and include all of this (as also noted from WWD):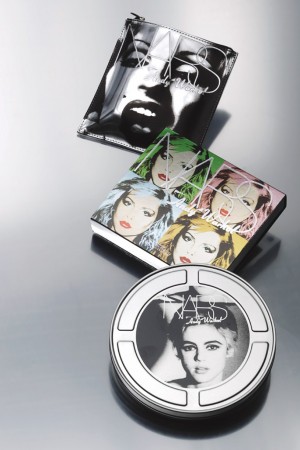 The $200 Silver Factory set includes the Silver Factory Multiple, a new shade; new shades of Shadows Trios; Chelsea Girls Pure Matte Lipstick; Desire Blush; Via Veneto Larger Than Life Long-Wear Eyeliner, and a large domed eye shadow brush and blush brush. The $75 Edie set, named for Edie Sedgwick, is in a film canister emblazoned with a shot from one of the actress' original screen tests with Warhol. It includes Film Star Pure Matte Lipstick, Edie Eyeshadow, Carpates Eyeliner Stylo and Deep Throat/Amour Blush DuoShadow. Beautiful Darling, $49, is named for the well-known transvestite Candy Darling, one of Warhol's most prominent muses and the star of his films "Flesh" (1968) and "Women in Revolt" (1971). It contains Candy Darling Nail Polish, Femme Fatale Duo Eyeshadow and Woman in Revolt Larger Than Life Lip Gloss in a makeup bag with an image of Darling shot by Nat Finkelstein, the late photographer who worked with Warhol from 1964 to 1967.
The $35 Photo Booth set is a mini nail polish lineup with new shades named Back Room, Soup Can, Chelsea Girls and Silver Factory. Three different eye shadow palettes — Self Portrait 1, Self Portrait 2, Self Portrait 3, each $55 — offer new shades and Warhol quotes selected by Nars on the compacts. 
What do you think of this news, Glamazons? I don't know about you, but I definitely plan on spending an obscene amount of $$ on this collection. (#dontjudgeme hahaha) 
xoxoxo
Glamazon Andrea
View Related Posts: