Breaking Beauty News: Janelle Monáe Named New Face of CoverGirl
Tuesday, August 14, 2012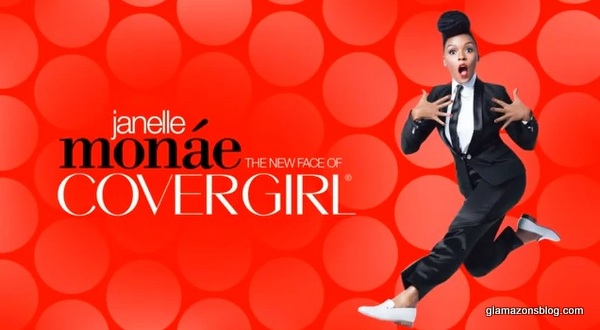 Finally, a beauty spokesperson I can get behind. CoverGirl noticed Janelle Monáe's arresting beauty, from her regal natural hair updos to her flawless skin and doe eyes, and signed her to be the face of their brand, Vogue reports.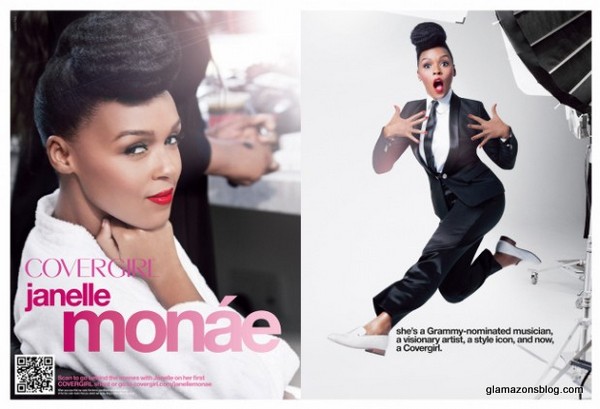 The 26 year-old singer spoke to Vogue about her new gig, saying she does her own (perfect) makeup and is a new fan of CoverGirl's Lash Blast Mascara and Lip Perfection Line:
"The singer, who does her own makeup for most major performances, has already started experimenting with CoverGirl's Lash Blast Mascara. "I keep my eyes pretty simple but I like to make [my lashes] a little darker and thicker," she says. She's also been dipping into the company's highly pigmented Lip Perfection line—introduced to her by makeup artist and CoverGirl global creative design director Pat McGrath on the Los Angeles set of her first print campaign two months ago. "She's not only one of the most talented people in the universe but she's also one of the sweetest people you'll ever meet," says Monáe of bonding instantly with McGrath—who provided a quick solution to her mic-swiping lipstick quandary. "She told me to do the whole lip liner thing first so that it stains my mouth and makes the color last," she says, before adding with a laugh: "Thank you, Pat!"
Love it!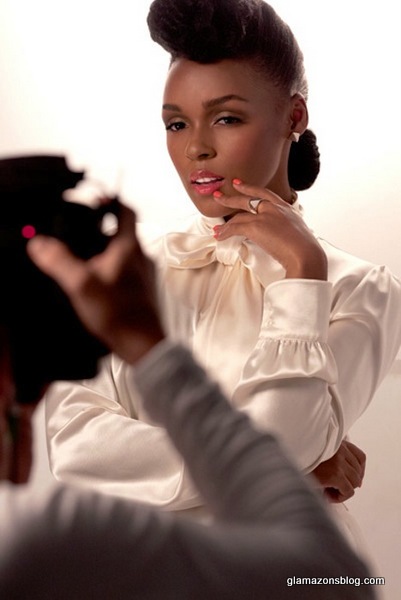 What's most amazing about this new spokesperson role is how much it will encourage and inspire young women who look up to Monáe. She said: "I believe in the idea of every woman finding their own beauty superpowers. I want to help redefine what it means to be a strong woman in the music and fashion worlds."
She will totally do just that. I already feel empowered to step out with a gorg updo and give a Janelle Monáe-inspired "clean and classic" face with some come-hither lip gloss and full dramatic lashes. That may just be my go-to Fashion Week look, guys. And she does it so effortlessly!
Janelle Monáe joins Pink as one of the newer faces of CoverGirl. What do you think of her ad?
Check out video here:
—

—
What do you think of this news, Glamazons? Are you as thrilled as I am?
Kisses,
Glamazon Jessica
View Related Posts:
[fbcomments width="600" count="off" num="15"]