My New Addiction: Hair Room Service and StyleHaul Makeover Show "SuperStyled" (PLUS Enter To Win a MacBook Air)
Thursday, August 2, 2012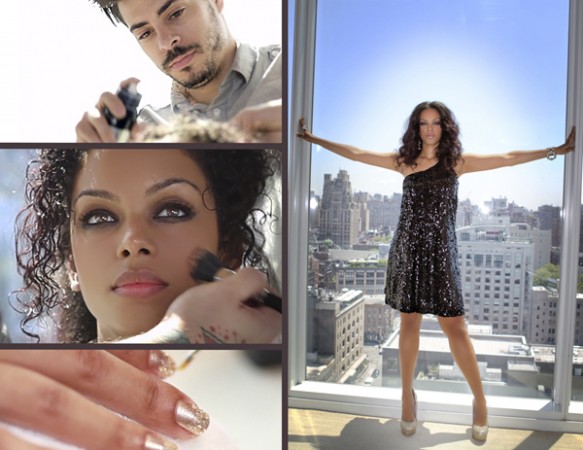 Hey Glamazons! I'm coming through to share some glam news with you. While scrolling through my e-mail this morning I was instantly drawn to a message announcing the series premiere of Hair Room Service and StyleHaul's new Mobile Makeover Show "SuperStyled." 
In this episode vloggerm SunKissAlba is treated to a luxe makeover from the celebrity glam squad Hair Room Service.  Her hair was snatched and curled to the glam god's liking by Michael Dueñas (the founder of Hair Room Service), James Vincent beat her face to glowing perfection, and Honey jazzed up her nails in a mission to recreate Beyoncé's fierce November 2011 Harper's Bazaar cover look. As you see, this is no ordinary glam squad. They've worked with an impresive roster of Glamazons like Lady Gaga, Beyoncé, Kim Cattrall, Lea Michele, Mariah Carey and more!
If you share, like, favorite, or comment on the video you will be entered to win a new MacBook Air (winner chosen at random). Check out the series premiere here: http://bit.ly/SuperStyled  
I'm a total sucker for makeover shows, so this is right up my alley. I sat at my desk and watched this episode intently taking notes on trends to try. That shimmery bronze and black smokey eye topped the list and so did her fierce gold manicure. I'm praying that Chanel nail polish wasn't limited-edition!
I'm absolutely a fan of this series. It's actually a breath of fresh air. Plus it's a great way for me to escape the monotony of my 9-5 job and get a quick beauty fix.
What't your take on the Mobile Makeover Show? Are you a fan of the digital tv  movement?
Ciao Bellas,
Glamazon Margo
View Related Posts: