Two Snaps and a Circle: Gabby Douglas Gets Her Hair Laid by Ted Gibson
Thursday, August 16, 2012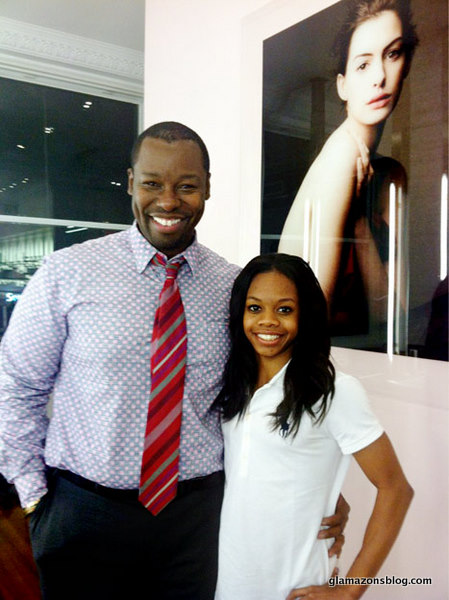 YASSSSSSSSSSSSS!
Gabby Douglas is back from her groundbreaking run at the 2012 Olympic Games in London and feeling better than ever. The accomplished 16 year-old has made history by winning the gold medal in both the Team and All-Around competitions and has covered both Time and People Magazine. People are even throwing around the phrase 'America's Sweetheart' in reference to the Virginia-bred champion.
The sponsorships are pouring in, the first of which is the dubious honor of being featured on a special edition of Kellogg's Corn Flakes cereal box.
And the press cannot get enough of her. She has appeared on "The Tonight Show with Jay Leno" and "America's Got Talent." Plus she is slated to appear on "Oprah's Next Chapter" on August 26th. And she's just getting started.
In the midst of her busy schedule, Gabby took some time to get her naysayers right together. Remember those silly, pesky hair critics who begrudged her hairstyle (a bun and hair clips)? Gabby and her mother responded with statements, but this is probably the best statement of all.
Gabs has enlisted super amazing celebrity hairstylist Ted Gibson to lay her hair for Athena and Apollo. Gibson is only the accomplished genius behind Gabrielle Union, Angelina Jolie and Anne Hathaway's locks.
And Gibson charges, at minimum, $750 a cut.
"I couldn't believe it and still can't,'' Gibson told The Daily Beast. "You have this young girl doing amazing things, and the conversation becomes about her hair? It was ridiculous and shameful."
Indeed.
Check out her new look via Twitter: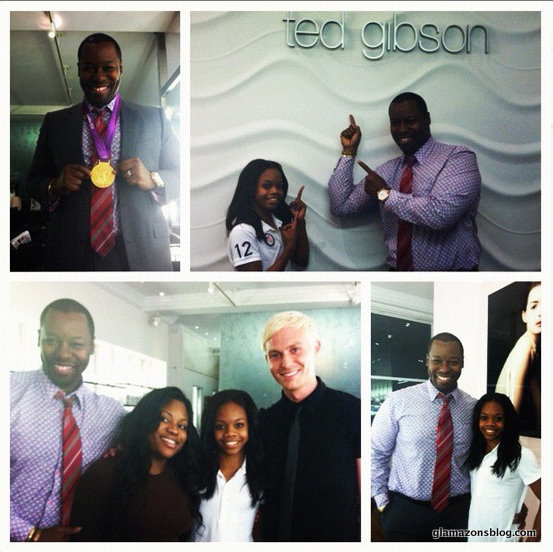 Oh.
Gabby DID that, Glamazons.
As I've said before, she can always get her hair done. But can you make history at the Olympics? No?
*Two snaps and a circle.*
Kisses,
Glamazon Jessica
View Related Posts: