GLAM SCOOP: Gabby Douglas Wins Gold & Covers Time Mag, Beyonce To Direct Documentary, Kanye West Preps 3rd Womenswear Show?
Thursday, August 2, 2012
Happy Hump Day, Glamazons!
I'm gearing up to see Fela! on Broadway today. Sooo excited! Have any of you seen it? I'll give you my review later via Twitter but I'm psyched! OK, before that goes down, I've got some glamazing news to share. Let's get to it!
—Glamazon Gabby! The 16 year-old Virginia-bred gymnast, dubbed by some as America's sweetheart, just made history becoming the first American gymnast to win the Team and All-Around gold. WERRRQUE! And check out her in all her gold-winning glory on the cover of Time Magazine. Hair critics, sit!
Her story is so inspirational as is her positive, inspiring tweet.
You guys know I teared up when I heard she won, right? (I'm such a softie!). – Beauty Is Diverse/LoveBrownSugar
—Remember we gave you guys tea on behind-the-scenes shots of Nicki Minaj's commercial for Adidas? The clip is here and it also features my kind of not-so-secret crush Big Sean. SN: He's just so clever and adorable! And he totally flirted with me at the BET Awards. And I also met his mom there so we're pretty much on the road to marriage as far as I'm concerned.
Anyway, here it is:

Isn't the commercial cute? And is there a better match than Jeremy Scott and Nicki Minaj? – iluluonline
—My favorite Project Runway designer has his own store! Christian Siriano now has a brick-and-mortar location to sell his breathtaking gowns and killer statement stilettos. Glamazons, this is a BIG deal. I mean, how many reality star designers achieve this degree of success? Christian totally deserves it and I will be first in line to twirl around in the dressing room in one his designs. – The Cut
—So, you may not have known this but I am obsessed, OBSESSED, with "Saved by The Bell." I like to think I was:
-60% Lisa Turtle: I'm black, into fashion and had my share of 'Screeches' who I turned down, who by the way are all successful now.
-30% Jessie "I'm So Excited" Spano: obviously, I was obsessed with school and a complete neurotic mess minus the caffeine pills
-10% Kelly Kapowski: I was pretty popular (it was a small town) but I didn't cheerlead nor did I have the finest men in school fight over me. P.S. was that even a competition? Obviously, she belonged with Zack.
Clearly, my Saved By The Bell-obsessed heart was crushed when the show stopped coming on. (Yeah, I watched it until reruns were playing at 7am and the college years…SUCKED!) So to see it come back courtesy of my other teenage love: Wet 'N' Wild nail polish? My life is freaking made!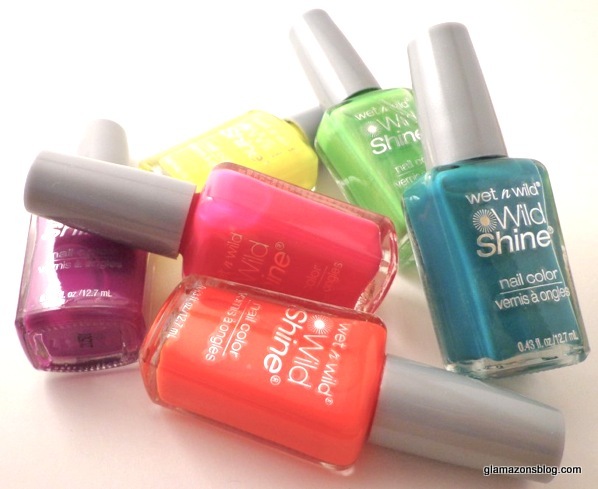 Obvs, buying Fashionista Lisa Turtle purple. Obvs. – Racked
—Third time's a charm? Kanye West will take a break from dressing Kim Kardashian to put out a third season of his womenswear collection that no one can find in stores.  I reallyyy hope he has Khloe Kardashian come in for consultations. She'll tell it like it is. Couldn't you hear her now? "No one wears fur in the summer. You effing douche bag." – Fashionista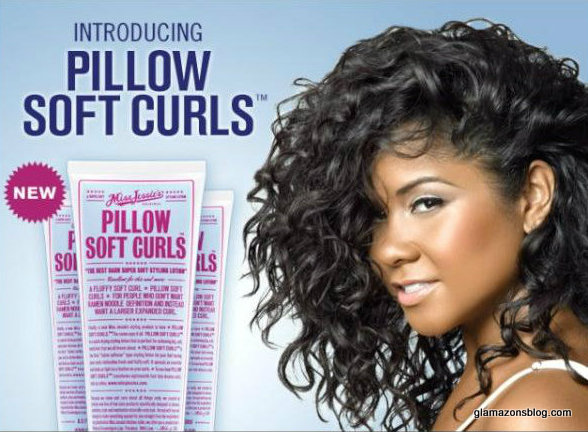 —Get those checks, Angela Yee! The pretty radio jock is starring in a campaign for Miss Jessie's "Pillow Soft Curls" line. She's my friend in my head (we share a shoe addiction) so am too happy for her! What do you think of the first ad? – Vibe Vixen
—Beyonce is using her experience from directing documentary-style videos ("I Am…Beyonce" "Year of 4″) to direct a documentary-style film a la Katy Perry and Justin Bieber. The clip will include confessional style interviews, performance footage, close-up shots of Beyonce's perfect face, etc. I'll watch just for the Blue Ivy sightings. If we get footage of Blue taking her first couple of steps, in heels, I'm campaigning for an Oscar. – MTV
Enjoy your Hump Days, loves!
Heart you, mean it.
Glamazon Jessica
View Related Posts: