Strike A Pose: Solange Knowles, Taylor Swift, Marc Jacobs, Usher and More for Fashion's Night Out
Monday, August 20, 2012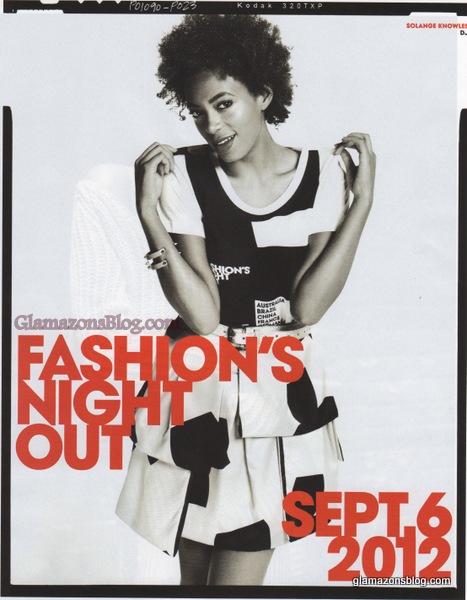 Get 'em, girl!
Glamazon of the 21st century, Solange Knowles is on fire! The newly-named Madewell spokesbeauty is taking the fashion world by storm. As we spilled yesterday, she is going to all up and through Fashion's Night Out with an appearance at CFDA president Diane von Furstenberg's shindig. And now we learn that the Texan beauty is serving in the FNO campaign. *Throws confetti.*
You guys know what this means, right? Anna Wintour has given Solo the official seal of approval. She has arrived, honey! *Waits patiently for Vogue cover (or atleast feature spread)*
Solange joins fashion luminaries Usher, Taylor Swift, Tory Burch, Olivia Wilde, Kristen Wiig and the inimitable Marc Jacobs in the campaign. The stylish crew hit dynamic poses in Fashion's Night Out shirts styled to their own unique taste.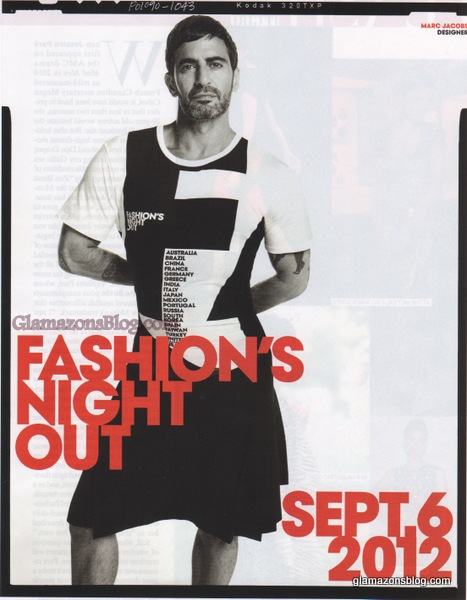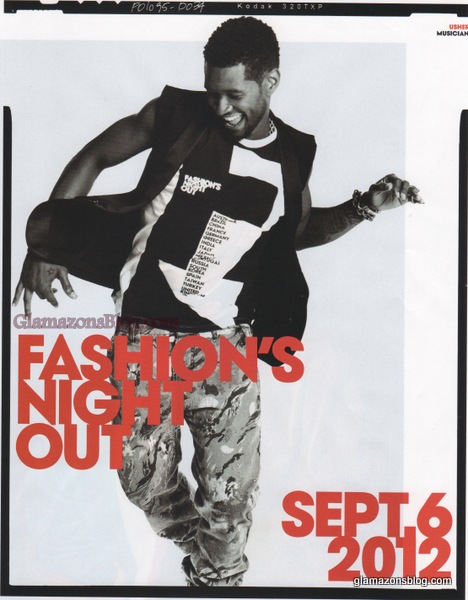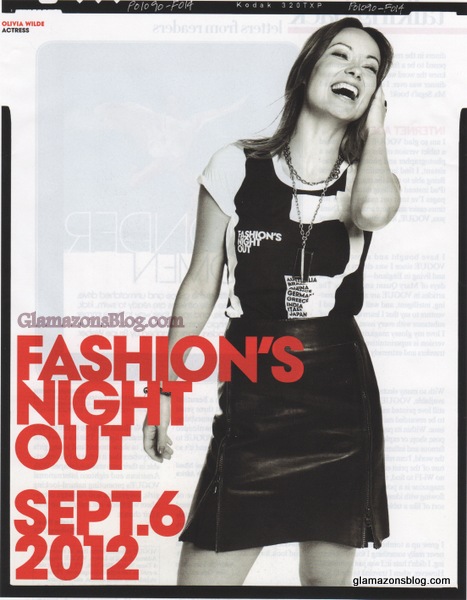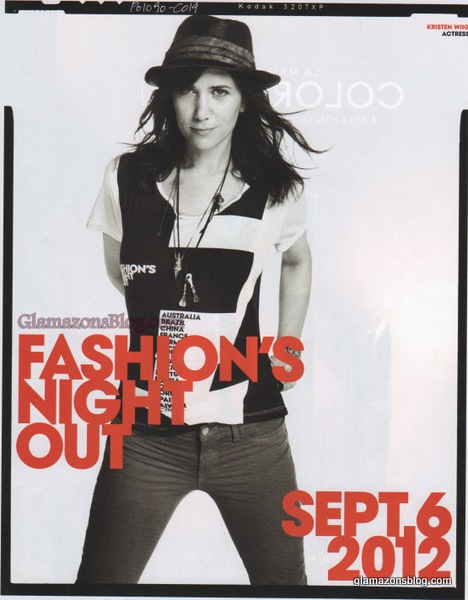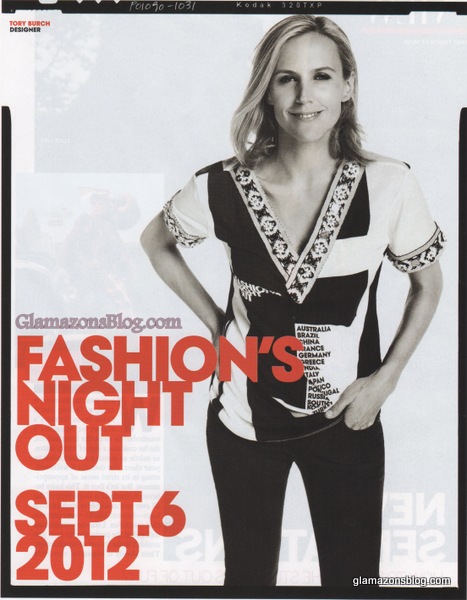 Solo gives life in a black and white printed skirt, Olivia Wilde styles her shirt with trendy leather and Marc Jacobs gives his signature skirt moment.
Love this campaign, don't you, Glamazons?
It seems Fashion's Night Out is moving away from models to celebrities this year for the promotion. What do you think of shift? And do you need Solange's skirt to survive, like we do?
Kisses,
Glamazon Jessica
P.S. Thanks, Sabrina!
View Related Posts: