My New Summer Uniform: Crop Top and Maxi Skirt
Monday, July 30, 2012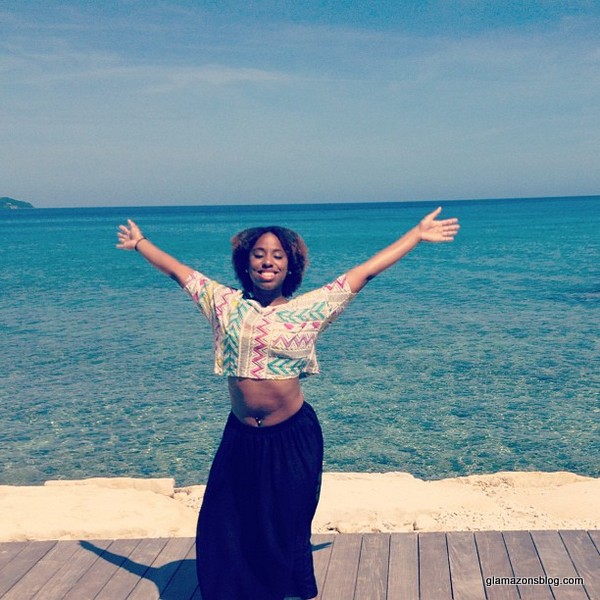 Glamazons,
I'm pretty much always busy these days. I have a full-time social media job, I'm freelancing here, here and here, just moved into a new apartment, have a million weddings, showers and birthdays to attend and try to spend my down time with my family in New Jersey or working out at the gym. Or furnishing said apartment (which is obviously not going well as I'm still living out of boxes in month 2). And of course, this blog is my first child so I post here as much as possible.
That said, I can't step out in any clothes are too complicated and fussy. I need a look that I can travel in, feel comfortable in and still look sexy and stylish, because, you know, fashion is my thing.
Enter maxi-anything! At first, I didn't think I could wear those beautiful, long sweeping skirts and such because my legs, well, aren't that long (well, they ARE in relation to my body but not in relation to the rest of the human population)! But I quickly realized maxi skirts do the whole elongating trick to anyone's legs. And with the airy silhouette, they're more comfortable than sweatpants (and not as hot!). It was then that I decided I'd live in them.
I picked up maxi skirts in every color imaginable, was pairing them with peplum tanks and living happily ever after until my friend Christina was like "Girl…you have some abs under there, why don't you pair them with crop tops?"
The truth is there weren't any abs under there (but isn't it great that she thought there were? I'm telling you the right silhouette can hide a multitude of flaws, Glamazons) but I was totally feeling her idea. So I gave it a try (after signing up for a gym membership) and now, I am so completely in love with the look!
Easy breezy, a little Bohemian, just enough skin, tons of movement, grace and 70s flair. I love the outfit so much I've deemed it my official summer uniform (though I'll never give up sundresses).
Here's me rocking the look with Christina and blogger Blake von D in New Orleans at Essence Music Festival: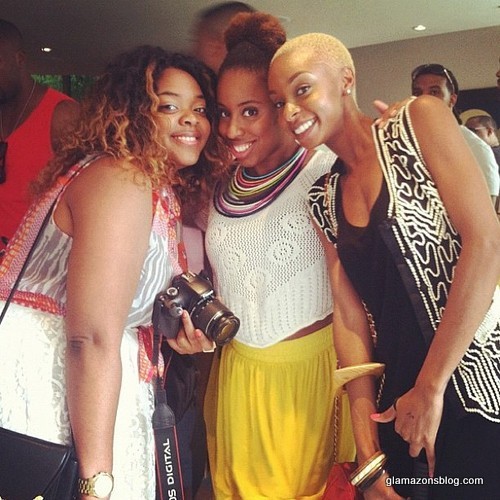 And this is me giving you effortless Chaka Khan Bohemian realness on the beach in Jamaica: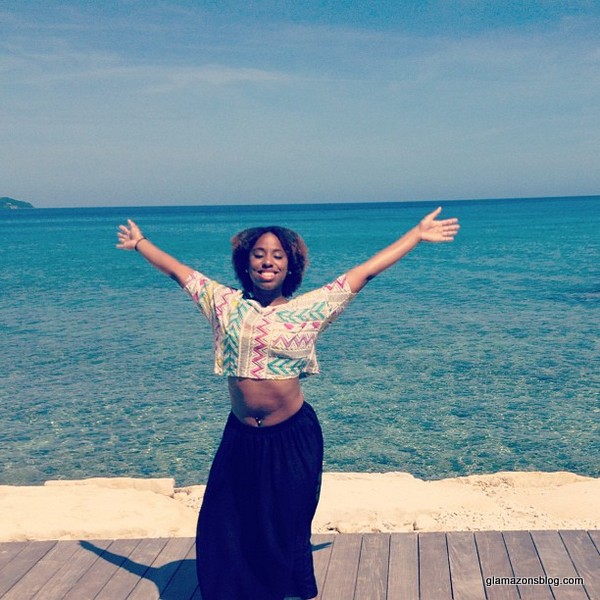 Yes, my hair is out. Deets on that later. P.S. Here's Mother Chaka giving you two weeks of LIFE!
Get into the look here:
These celeb Glamazons know what time it is:
What outfit are you living in this summer, Glamazons?
Kisses,
Glamazon Jessica
View Related Posts:
[fbcomments width="600" count="off" num="15"]