Glamazon Giveaway: $20 Gift Card To Lisi Cosmetics, My New Fave (Super Affordable) Beauty Brand!
Friday, July 27, 2012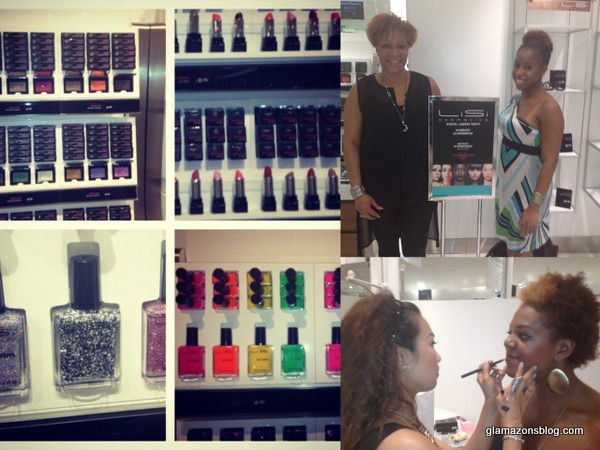 Glamazons, I've been known to get lost in the drugstore and show up at the counter with a bin's worth of makeup goodies (and gummy bears, which I'm also addicted to). Then I scoff and complain dramatically when it's rung up to more than my electric bill. Like, is it just me or are drugstore products randomly expensive now? Let's not even begin to talk about the prices at your favorite makeup boutique or counter at a department store. I pretty much stay away from there altogether (and beg my makeup artist bestie for products).
I say all this to say I was convinced it's impossible to achieve a beat face without a guilty conscience to go with it.
And then I encountered: Lisi Cosmetics. And my life changed.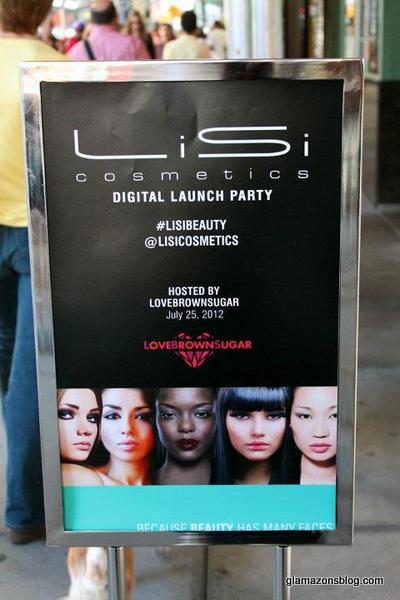 So backstory: a great friend, and amazing blogger, Christina Brown of LoveBrownSugar invited me to their digital launch party at the flagship store (741 Broadway at Astor Pl) and I went really just to support her.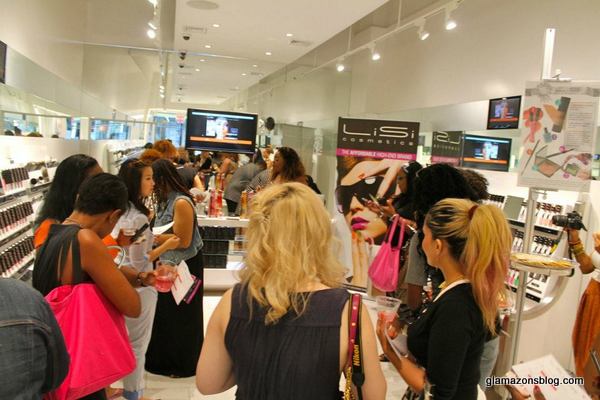 Even after I got a Nuvo cocktail and played a game guessing which products were used to beat this model's glorious mug (below), I wasn't a changed woman.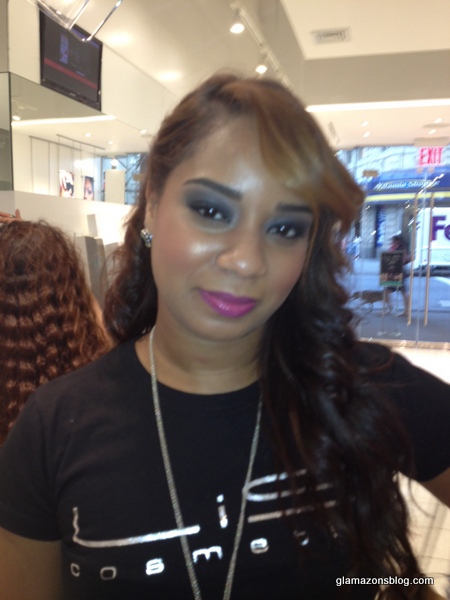 It wasn't until I noticed the prices. $5 for a fabulous neon nail polish. $8 for the gold-tinted seagreen eyeshadow of my dreams. $8 for this illuminating lotion that gave me the sexiest South Beach, 90s Jennifer Lopez glow you've ever seen. Glamazons, I went cray. I threw all the products I wanted in my mini-shopping cart without an ounce of regret. 7 in total. And then I rang it up and it was like $35. I kid you not.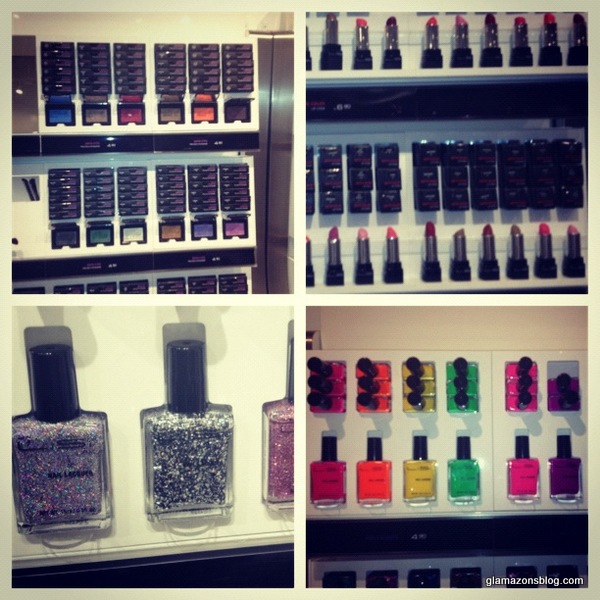 The thing about Lisi Cosmetics, founded by glamazing beauty maven Lisa Hill, is the products, the packaging, the boutique and the site are all luxury! But the prices are more affordable than your cheapest drugstore lipstick (the one you bought because you liked the color but it looks horrid when you put it on and now collects dust in your makeup bin).
Lisi Cosmetics is not that at all! It really is a diamond in the rough and of course, because I love you, I'm sharing it with you guys.
A lucky Glamazon will walk away with a $20 gift card to Lisi Cosmetics, which obvi goes far. Here's how to enter:
-Like Glamazons Blog and Lisi Cosmetics on Facebook.
-Follow @glamazonsblog and @lisicosmetics on Twitter.
-Leave a comment when you're finished.
The winner will be announced on this here blog on Friday, August 17th.
In the meantime, check out Lisi Cosmetics e-commerce site here and show them love on Twitter, Facebook and Instagram. If you're in NYC, visit the flagship store at 741 Broadway at Astor Place.
Tell them Glamazon Jessica sent ya!
Check out more pics from the event: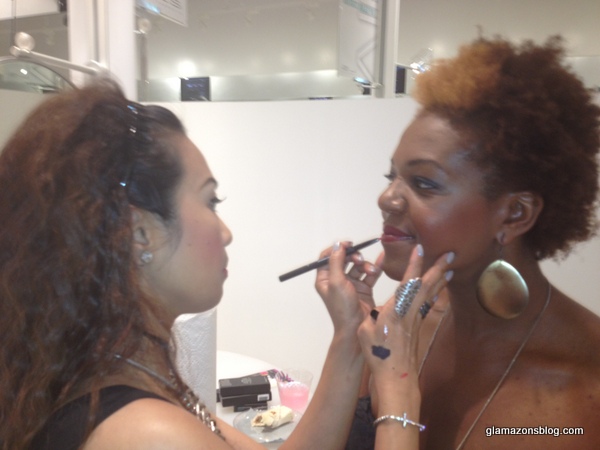 Here's Danielle Young getting her face beat!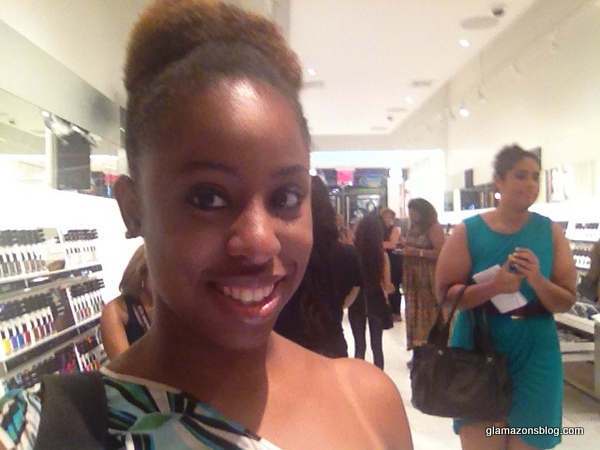 Me after I found a decent nude lipstick for the first time in my existence.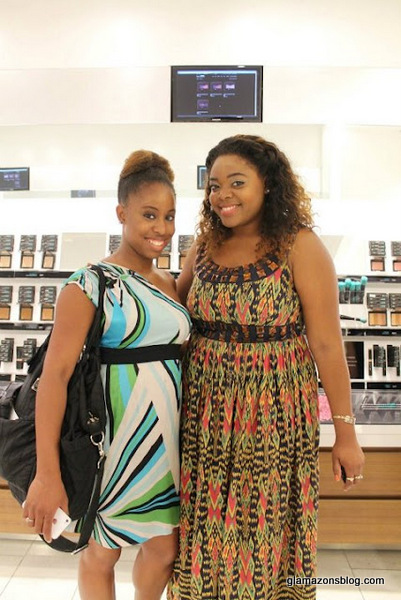 Giving good face with Christina Brown of LoveBrownSugar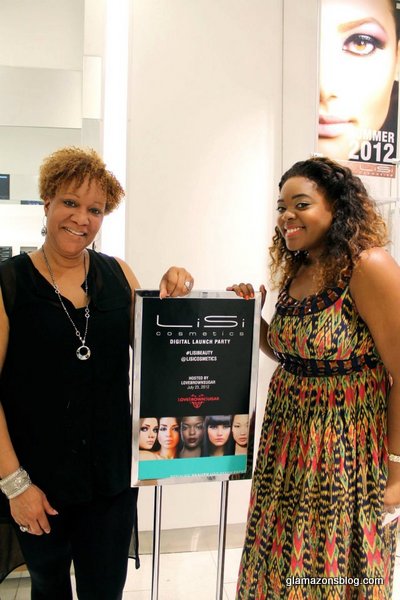 Founder Lisa Hill with glamazing host Christina Brown of LoveBrownSugar
More pics!
Glam times!!
Kisses,
Glamazon Jessica
Photos: LoveBrownSugar
View Related Posts:
[fbcomments width="600" count="off" num="15"]