Trend Alert: Clear Shoes & Bags like Rihanna, Solange, Kristen Stewart, Glamazon Jessica and More!
Tuesday, July 24, 2012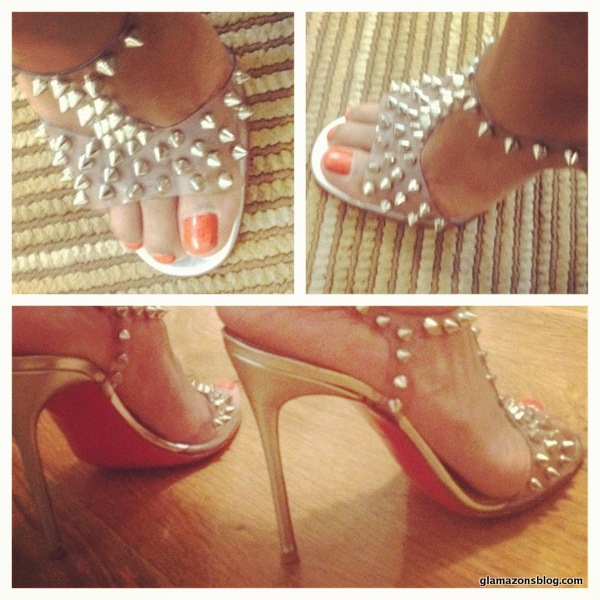 So one afternoon when I was in my apartment, doing normal housekeeping duties in my clear Christian Louboutin PVC heels (above and yeah, I do this some time…clearly I have a shoe problem) I realized…I've rocked this trend before!
Yes, at some point circa the high school era, I had clear sandals and a completely transparent bag where my cell phone, lip gloss, keys and wallet (with about $5 in it at that time) was completely visible.
Clear shoes and bags are back in style, but this time, they're a little more chic than my jelly sandals and clear bag (which eventually ripped at the seams, lol).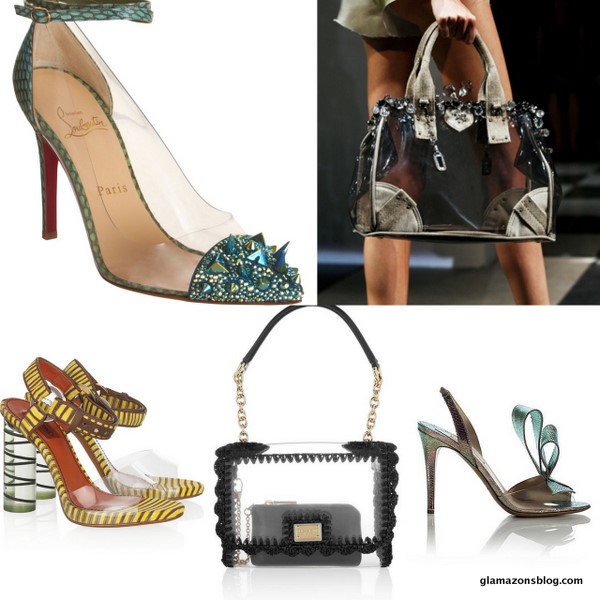 On the Spring 2012 runways, clear and PVC shoes and bags popped up at Prada, Missoni, Oscar de la Renta and more. And every Glamazon has spotted the Christian Louboutin Unbout and Just Picks pumps celebrities love so dearly.
In these high-end clear pieces, PVC material is mixed stylishly with patent leather, snakeskin and raffia to refined and glamourous effect. Very Cinderella-esque, right?
Here are a few of my fave PVC finds of the moment for every budget (as low as $16!):
Are you trying this 'clear' trend this summer, Glamazons?
Kisses,
Glamazon Jessica
View Related Posts: