Would You Wear…Body Jewelry Like Angela Simmons, Rihanna and Beyonce?
Wednesday, July 25, 2012
I'm all about the accessories. This is not news.  I like pile them on. The more, the better. It seems the latest place to adorn yourself with jewelry, is on your torso. Very Bollywood-esque.
Rihanna is a fan. She's worn body jewelry to the Grammy's, launching on the beach and while performing.
Queen B also likes to highlight her curves with a body chain. I'm not mad atcha. How could you be with her body?
Even Angela Simmons recently got in on the trend, accessorizing with a fab 70s-style scarf to boot!
But is this trend for us everyday down-to-earth non-celebrity Glamazons? Glamazon Jessica recently picked up a body chain at a festival in Brooklyn (modeled below on the left by her friend Z.) and is determined to wear this looking glamorous on somebody's beach: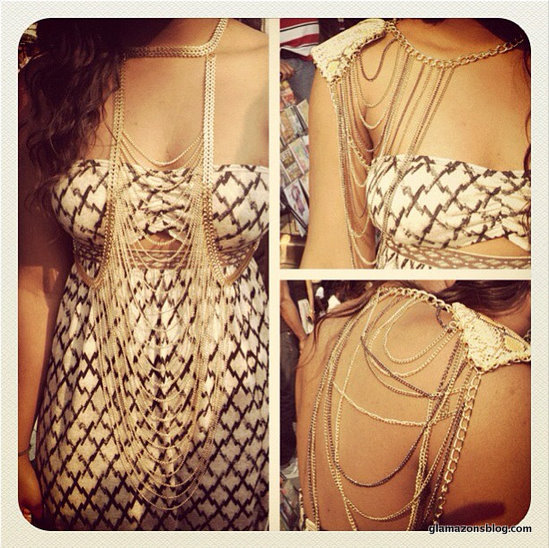 Would you wear body jewelry like the divas above? Yes? Then, you can shop the trend below:
What do you think of body jewelry, Glamazons?
Stay Stylish,
Glamazon Channing
View Related Posts: