GLAM SCOOP: Lady Gaga To Cover September Vogue, Nene Leakes Launches Clothing Line, Maison Martin Margiela for H&M Confirmed [Video]
Tuesday, June 12, 2012
Happy Tuesday, Glamazons! Ugh it's the rainiest, dreariest day in New York City and days like this I'm glad I'm wearing my natural hair in a top knot these days. I will give you guys the deets on my new protective style later this week! In the meantime, I've got tea to spill on everything from Blue Ivy's name to Nene Leakes' new fashion venture. For serious. Here's the scoop!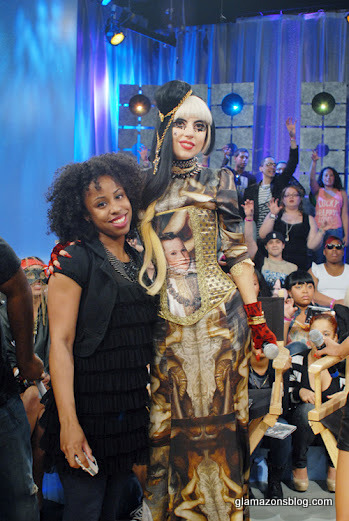 -Lady Gaga lands the cover of Vogue's most important issue of the year: September! Werque, Mother! The 2011 CFDA Fashion Icon will surely bring drama to the pages and we can't wait to see what she and Anna Wintour cook up.
It should be noted, the last cover featuring Gaga (far right) was totes disappointing. Are you looking forward to the monumental shoot, Glamazons? – Glamazon Diaries
-We knew we could trust WWD! Maison Martin Margiela for H&M has officially been confirmed. The collection launches in 230 H&M stores and online on November 15th and will include clothing and accessories for men and women. Of course, we will give you pics, pricing and event deets as soon as they become available!
For now, get a first look at a turtleneck (being sketched) in the teaser video below:

The fashion Gods are good! – Styleite
-Because the whole world was wondering, Beyonce offered up a hint at the meaning behind daughter Blue Ivy's name in the form of a poem. Deep. - Beyonce's Tumblr
-Glamazon Nicole Richie should have a photographer follow her at all times. She's THAT photogenic. The Fashion Star judge dazzles in a vibrant two-piece look on the cover of Company Magazine. Gorg! – The Fashion Fiend
-Here's why every girl with natural hair should try Curlformers. Check out how fab natural hair blogger Nikita's hair is after styling (no heat necessary!). I'm a believer. – LoveBrownSugar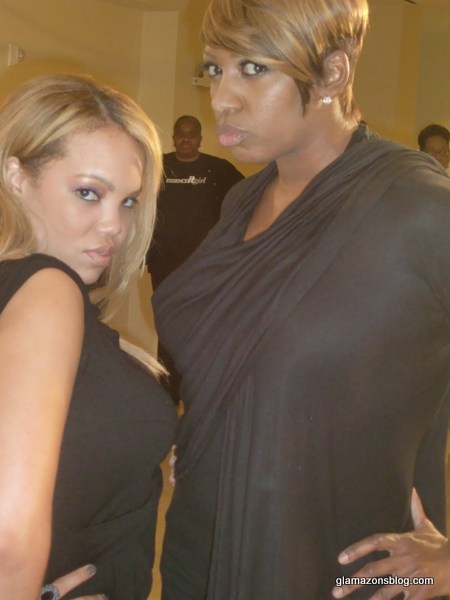 -Miss Nene Leakes is conjuring up ways to get richer! The reality TV darling is launching a fashion line in collaboration with Beanstalk, a brand licensing agency.
The clothing line will be affordable and cater to women of all sizes, according to the press release. You better get your Kris Jenner on and capitalize off that reality fame, Nene!
-And for the record, this is how a man should look in leather pants (ahem, Kanye). More shots of David Beckham for Elle UK.
Drool city. – MagXone
Until tomorrow!
Kisses,
Glamazon Jessica
View Related Posts: