Get The Look: Nas The Don Video Styled by June Ambrose
Tuesday, May 1, 2012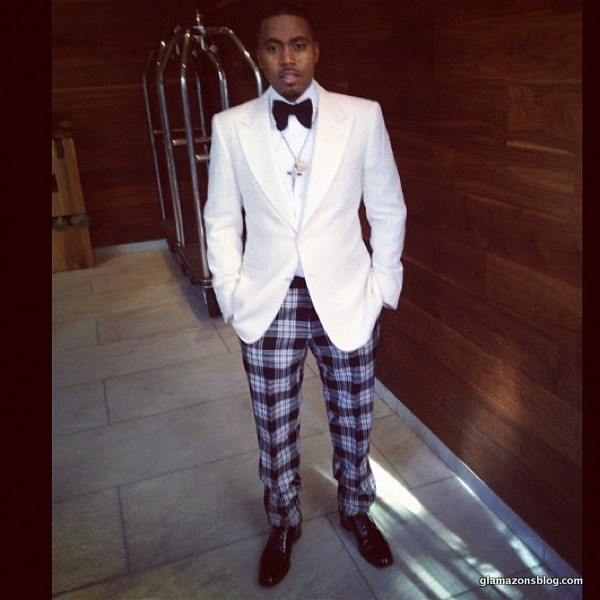 Oh, Glamazons, you didn't know? Nas is my all-time favorite rapper. As such, his new records, "Nas The Don," and "Daughters," and album "Life Is Good," is like the perfect birthday gift to me. And the icing on the #cake (cue Rihanna) is that for his first video, "Nas The Don," he enlisted famous celebrity stylist, June Ambrose, to outfit him in several Don-worthy looks. Of course, she obliged.
The result? Nas looked "casket-sharp" in the new clip…with a healthy dose of New York City street flair thrown in for good measure. Let's dissect each look, shall we?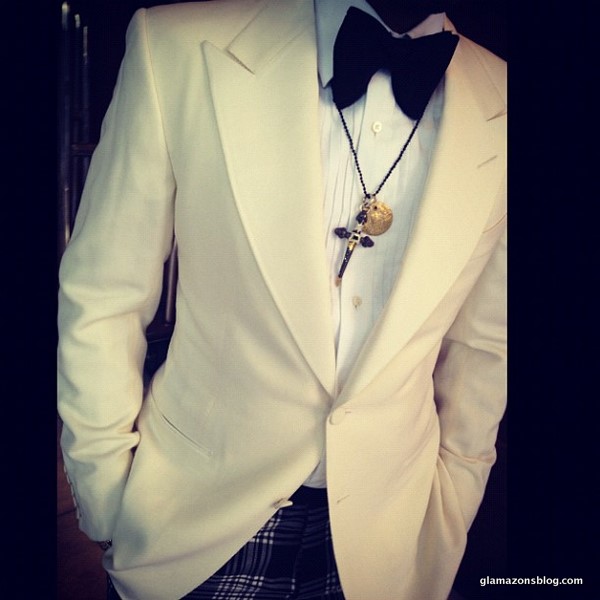 For his scene hopping into a white antique luxury car, Nas wore a white blazer with a black bowtie plus black and white plaid pants.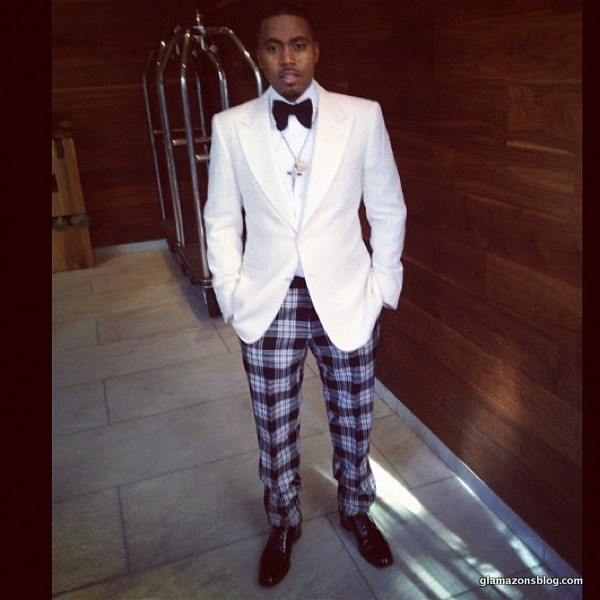 I adore the printed pants look (Lebron rocked a similar style on New Year's Eve) and just had to recreate it with these finds:
Nas dined on top of a "condomenium roof" wearing a salmon blazer, white pants, a black graphic tee, gold-framed Aviator sunglasses and his Don-style pinky ring.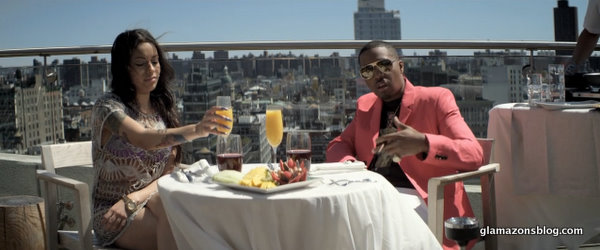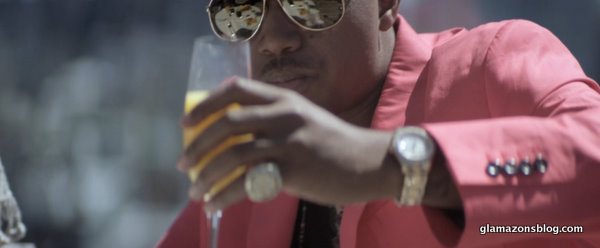 June also Instagram-med a picture of him in a white suit for this scene.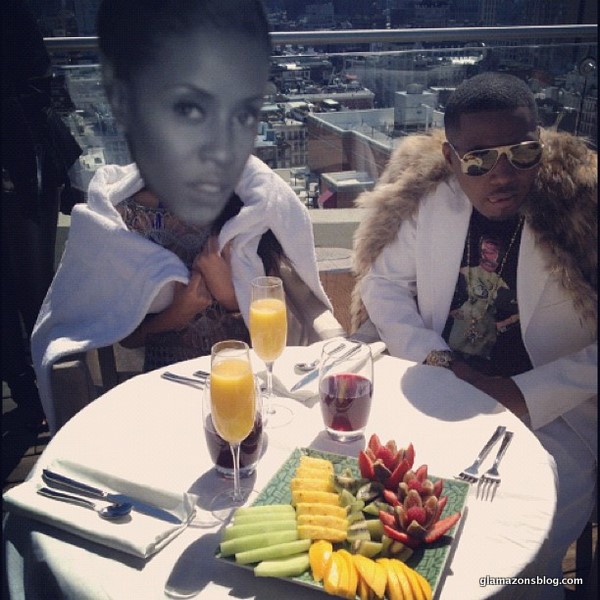 LOL that she photoshop-ped her face over the models.
Get his looks here:
For his casual clothes segment, Nas wore a scarf inspired by the American flag, an oversized black t-shirt, a camouflauge jacket, a blue New York Yankees cap and dark denim cargo jeans.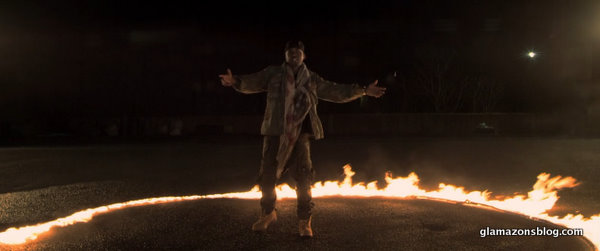 Iconic cool. Get this look here:
Love it! P.S. I lurve walking through New York City listening to this song. It's the perfect soundtrack. Check out friend to The Glamazons, Bene Viera's profile of the video over at VH1.com and watch the video below:

Good stuff!
What do you think of Nas' look as styled by June? Do you like the video? Tell me in the comments!
Kisses,
Glamazon Jessica
View Related Posts:
[fbcomments width="600" count="off" num="15"]