A Day In The Life: Mikki Taylor's Commander In Chic Book Signing and Fashion Show featuring Real Models
Monday, May 14, 2012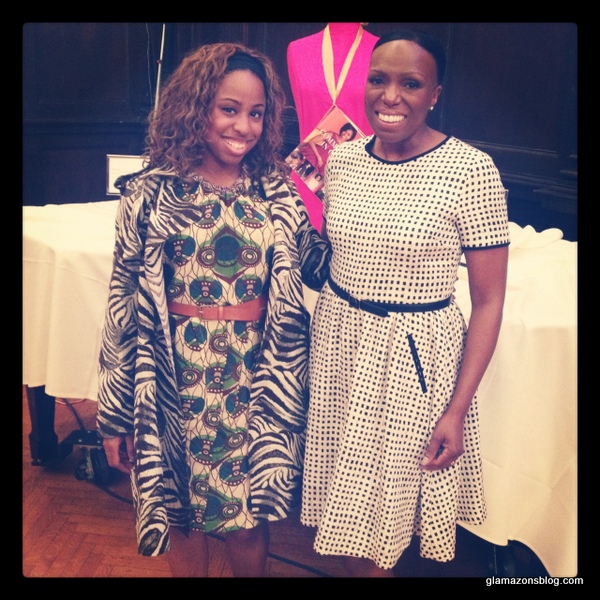 Glamazons,
As you already know, I had the most amazing Mother's Day weekend! One of the highlights was Mikki Taylor's Commander In Chic book signing at the Newark Public Library this Saturday, May 12th. Mikki Taylor is a great friend of this site (she's actually an honorary Glamazon), having mentored Glamazon Andrea and I since we first started out in this business years ago. We imagine her as a 'work mother' of sorts.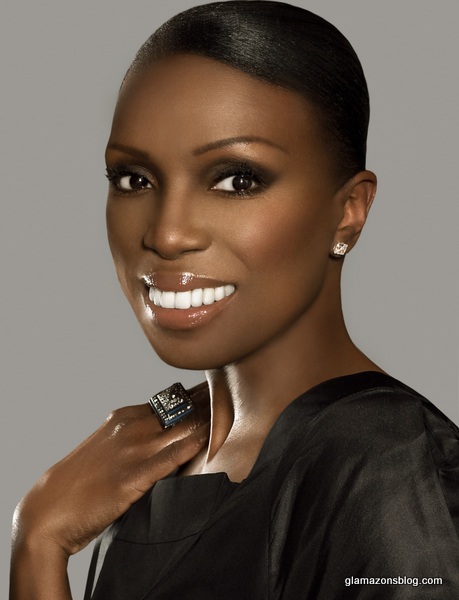 And long before I met Mikki, I was always so inspired by her words in Essence Magazine and dreamed of meeting her and working under her one day. When I did get that opportunity, I was happy to find Mikki was just as talented and brilliant as I had imagined her to be. I also learned how humble, wise and kind she was. And her inner beauty is certainly matched by her outer. Always the lady, she looks polished yet effortless in her chic separates with designer bag in hand and comfortable pumps on her feet every time she steps out. Now that's a TRUE Glamazon.
I'm thrilled that Mikki decided to share her dearth of fashion and beauty knowledge with the world in her book inspired by First Lady Michelle Obama's style, entitled Commander in Chic. The book is full of fashion and beauty advice that is useful for the everyday woman! I read the book during Mikki's first initial release (it's now on its second printing!) and I kid you not, my book is littered with post-its. There are so many great tips about frugal shopping, dressing for your (right) size and even maintaining great health.
A tip that truly spoke to me?
"Impulse buys will make your closet a museum: lots to admire but nothing to wear."
Glamazons, you see my "Covet List" posts so you know I have a problem. I can stare at pieces in my closet for hours but when it comes to putting together an outfit…sigh. Point taken, Mikki.
Another great quote: "Style is about the bravado with which you carry yourself. Style is not about what you buy, it's about what the Creator gave you for free."
Is there anything truer?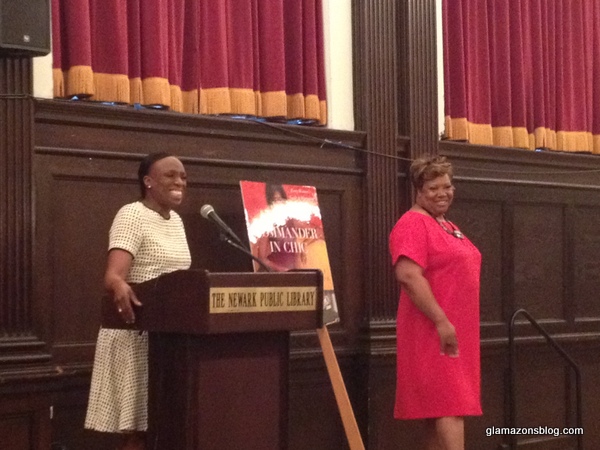 Mikki shared quite a few gems from the book at Saturday's signing, which included a fashion segment featuring real models. And here's where the Mother's Day part comes in. My aunt, Laverne Sanders, was tapped to model for the event. She is one of the many 'mothers' in my life (it takes a village…) and I often reference her when talking about fashion because there are few women who carry themselves with such style, confidence and grace.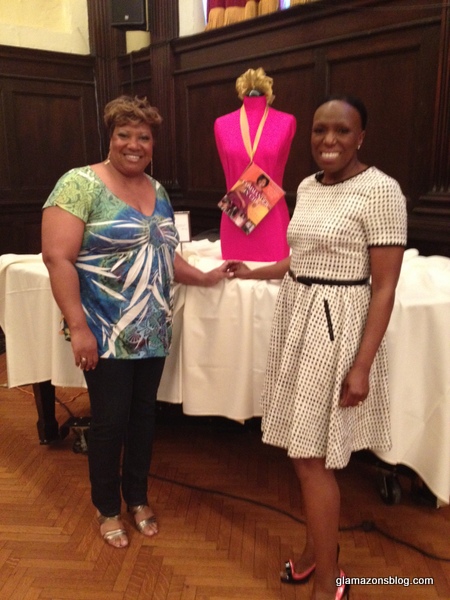 She just radiates beauty (seriously, everyone who meets her adores her including Mikki, who said 'she's just fabulous!'! So I swear I'm not biased, haha). She has a curvy frame with a full bustline, a small waist and long legs and always embraces silhouettes that flatter her shape. For the event, Sandra Martin (a legend in the magazine business and the photo director for Commander in Chic) styled Aunt Laverne in dresses by Lafayette 148.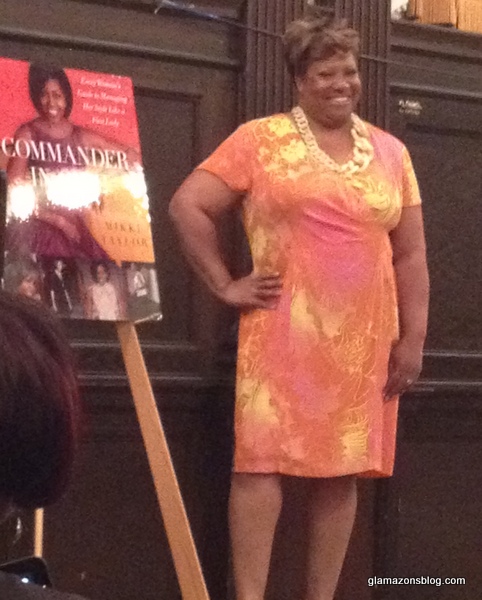 While the beautiful real women modeled, Mikki spoke about accessorizing moderately to avoid distracting from the design of the dress. Also, she insisted comfort is key. Like Michelle Obama, she prefers un-fussy looks like those Aunt Laverne modeled. To be honest, as much I've studied about style, I'm always growing and I do want to learn how to nail un-fussy, effortless looks the way my aunt Laverne, Mikki and Michelle Obama do.
You feel more comfortable and confident when you aren't fussing with your clothes all day, right? That's one tip I took away from this event (and I'm working on it this week!) but there is so much more advice where that came from.
If you haven't already, pick up Mikki's book, Commander in Chic here. And tell me in the comments what advice from the book spoke to you.
Special shoutout to all the mothers who inspire us with their style everyday! Hopefully, one day I can inspire my goddaughter below, Naomi, pictured with her mother (my cousin/bestie!) Nichole Berry and Mikki Taylor at the event. Mikki actually signed a book with Naomi's name so she'll be dressing like a First Lady when she grows up.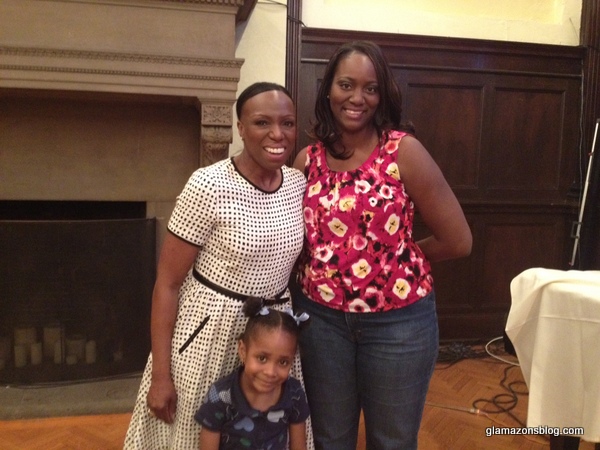 Too cute!
Kudos to JM Creative Enterprises, LLC for a fabulous event!
Kisses,
Glamazon Jessica
View Related Posts: