Handle Your Scandal: Gabi Gregg Addresses Critics Who Slam Her for "Promoting Obesity" on The Today Show [Video]
Thursday, May 31, 2012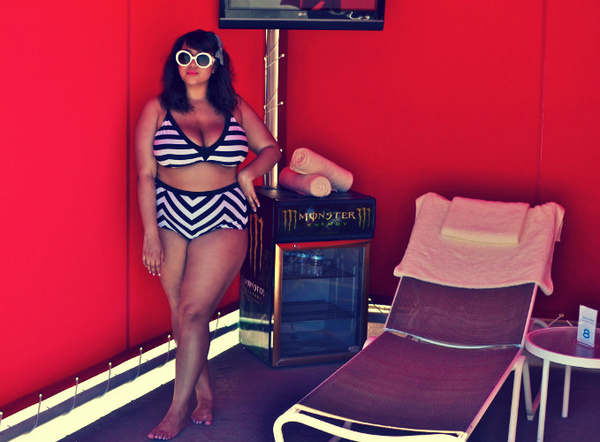 OK disclaimer: Gabi Gregg is totally a friend in my head. I've spent hours scrolling through her glamazing blog taking in all her fabulous outfits. At first, I was intrigued by her style with no thought of her dress size. Then about four pages of outfit posts in, it hit me:  here's a full-figured woman that radiates confidence in an industry that has notoriously shunned women with her body type. Her blog became all the more refreshing and empowering. I was completely hooked. And inspired. And not the least bit surprised when she became a huge success.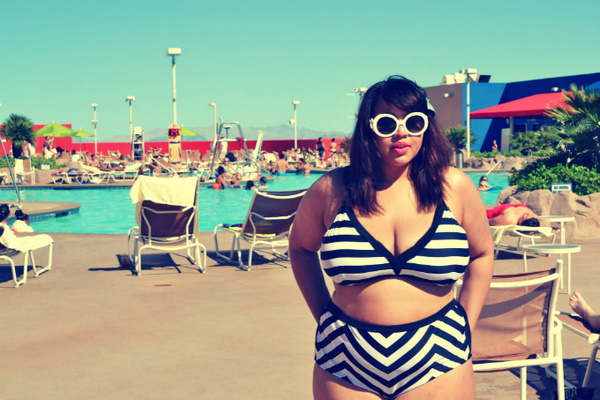 Fast-forward to April 2012. Gabi started a small fashion revolution with a short post on her 'fatkini.' I remember clicking the link after spotting it on my Twitter feed. Gabi posed confidently in a Simply Be black and white chevron bikini. She showed off her voluptuous size-18 frame with a smirk on her face and a hand on her hips. She was self-assured, comfortable and happy in her own skin.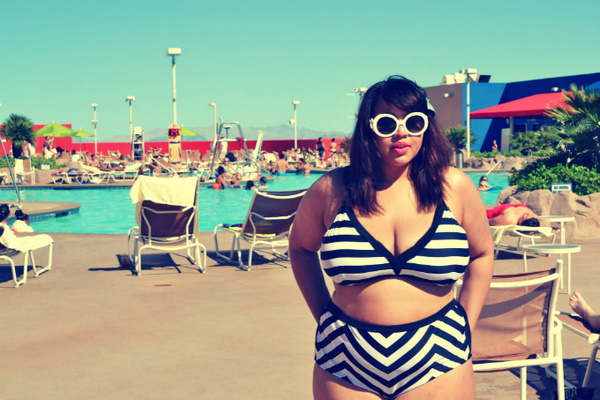 No matter your size, bikini season can be a source of anxiety and angst. It's hard to be at ease in a two-piece when you feel like you're being judged for every imperfection whether it be your weight, curves (or lack thereof), skin or a combination of all three. Gabi's willingness to flaunt her shape as is (she writes 'I wore a [bikini] that makes my enormous boobs look even bigger but I don't care–I loved the pattern too much to pass it up!') and encourage others to do the same on xoJane.com was freeing to the many women who witnessed it.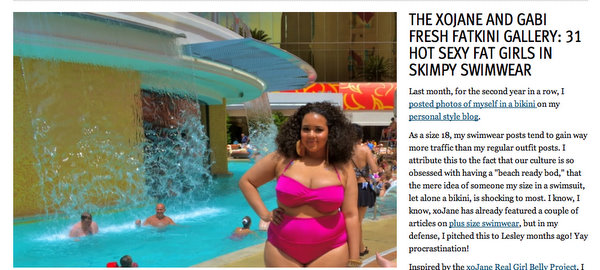 Thus, it was unsettling when I learned critics are slamming Gabi for "promoting obesity." She discusses it on The Today Show in the below clip:

Visit msnbc.com for breaking news, world news, and news about the economy
Don't get me wrong: obesity is a prevalent issue in our country that should be addressed. Studies predict that in 2030, a staggering 42% of Americans will be obese.
But Gabi's not asking that we all cancel our gym memberships, plop on our couches, open a pint of ice cream, squeeze in a bikini and live happily ever after. Gabi's mission appears to be to encourage a healthy self-image and combat fat-shaming, a toxic cancer that permeates our culture particularly in the media.
Fat-shaming doesn't stop women from being obese; it only attacks their body image and makes them feel low. Women should feel empowered to work hard, eat smart and be in great shape but they should also be taught to love themselves regardless of whether they can fit a size 2 or not. 
Gabi actually addresses the criticism on her site:
You're promoting obesity! 
No, I promote fashion for all bodies. I think all too often our culture tells us that the only people allowed to participate in fashion are thin, which is completely untrue. Women can look great regardless of their weight, and they deserve to feel great too. I am all for people striving to be happy, healthy, and comfortable in their skin.
I agree that being healthy is key and that you shouldn't stay away from a bikini (or avoid the beach…I know several women who do) because you have rolls or cellulite or don't fit a sample size.
What do you think about Gabi's comments? Do you agree with her? Do you feel Gabi is promoting obesity by stepping out in her 'fatkini' and encouraging others to do the same? Discuss.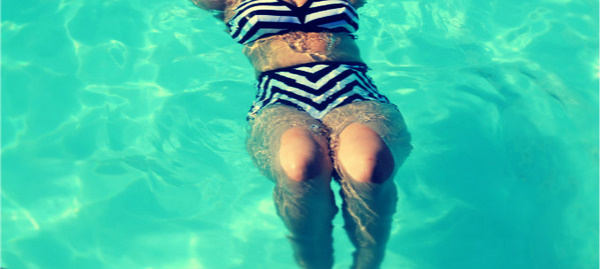 Kisses,
Glamazon Jessica
View Related Posts:
[fbcomments width="600" count="off" num="15"]