10 Minutes With… curlBOX Founder Myleik Teele!
Friday, May 25, 2012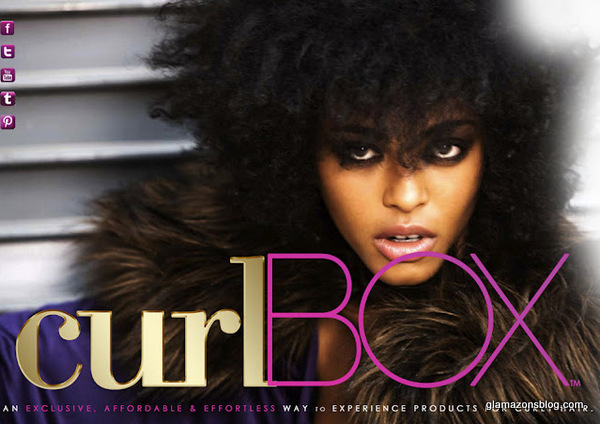 Myleik Teele is about her business. When I caught up with the young, gifted glampreneur, her phone was buzzing with meeting notifications and shipping updates for her burgeoning beauty enterprise, curlBOX. In the midst of the long days (and even longer nights) that she puts into her businesses curlBOX and Art of Facts PR & MKTG, Myleik is bright, bubbly and full of awesome advice. What more can you expect from someone who has been working since she was 12 years-old?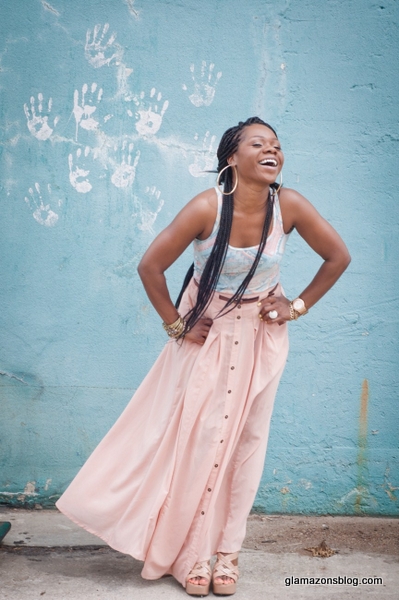 "Primpin' ain't easy," but Myleik has certainly helped lighten our beauty loads, granting curly girls access to quality hair products with just the click of a button. I listened, laughed and boy, did I learn while chatting up this Inglewood, California-bred media maven. Here's a glimpse into her world:
GM: You're the CEO of the beauty product sample company curlBOX. How are things going with that business venture?
MT: I'm the CEO, but I call [my title] the Chief Experience Officer because curlBOX is an experience. It's more than just at box of samples. You're getting to try quality beauty products first.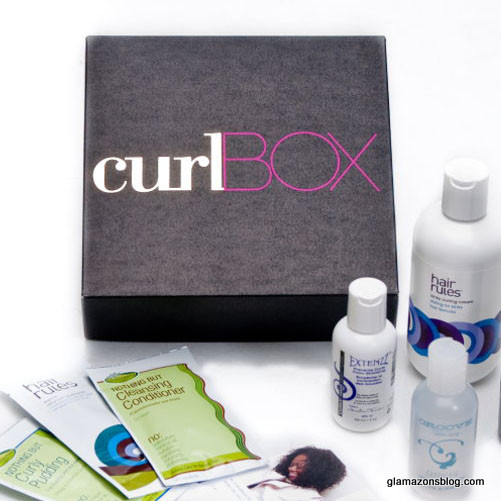 GM: I've had curlBOX delivered to my doorstep and I loved it!  How did this glam venture get started?
MT: I've been in the business for a long time. A friend of mine was over and asked if I'd seen the different makeup subscription services. It hit me instantly that we need this type of service for those of us with naturally curly hair.
GM: What's it like during a typical day in your shoes?
MT: I work all day but I'm not a regular 9-5 type of person. I always had trouble fitting into that type of schedule. I probably have a mild case of ADHD because I put in more than eight hours a day…sometimes 16-18 hours. It's not hard though because I love it!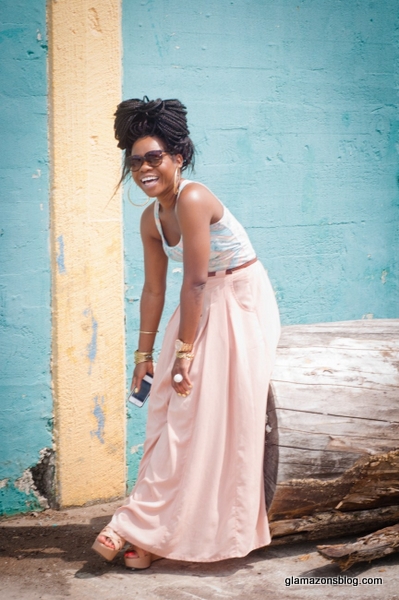 GM: Let's talk fashion and beauty because I can tell you have great style. I was just style-stalking your Instagram!
MT: [My style advice is to] always make an appearance; don't just show up! I'm a color girl and I always wear heels that are 5-6 inches. I love vintage jewelry. I shop all kinds of brands like J. Crew, BCBG (I love the quality and the sales!), Henry Benzo and H&M (they have killer blazers).
GM: What are your beauty obsessions?
MT:  NARS has the best lipstick ever called 413 Bleecker Street! I like YSL and Tom Ford lipstick and Kat Von D's liquid eyeliner (I love a slick black line!).
GM: It's refreshing to speak with someone with so much ambition. I'm sure there are a lot of people who want to know how to get to where you are, which of course wasn't an overnight process. How did you get your start?
MT: I always worked around beauty but [a highlight] was when I got sponsored by the Essence Magazine Summer of Beauty Internship program. I also worked with Unilever and was a part of the global marketing team for Calvin Klein.
GM: How did you get your foot in the door with beauty PR?
MT: It was after I graduated from college. I was watching TV and they were showing the products from that year's Grammy Awards gift bag. I found out the name of the company who put the bags together (Distinctive Assets) and I contacted them. They asked me to come in for a meeting. I sold myself to them and they hired me on-the-spot in the PR department.
I also found a great mentor who taught me the business. She taught me how to be more sophisticated and even bought me my first gift card to Barneys.
GM: In addition to giving us curly-haired girls the option of having fab beauty goodies delivered to our front door, you also are the brains and beauty behind Art of Facts PR & MKTG? What inspired this?
MT: After Distinctive Assets, I started working at BWR, which is the Harvard of PR firms, as the assistant to the Vice President. I worked on tours with Linkin Park, Paul Wall, Xzibit and Travis Barker, who inspired me because he started out as a trash man and now he has multiple streams of income. I always knew I wanted to own my own company.
GM: You seem very self-assured. How important is it to have faith in yourself?
MT: I've always had drive and confidence. I don't have a lot of fear. My Dad always said: "I'm raising her to fear no one."
If 2012 is the year of #winning, Myleik is definitely sitting pretty at the top of that list. I'm so inspired by her hustle and drive. Plus she looks good doing it!
Glamazons, have you tried curlBox? Aren't you super inspired by this interview?
Biao Bellas,
Glamazon Margo
View Related Posts:
[fbcomments width="600" count="off" num="15"]