GLAM OR SHAM?: Katy Perry's 2012 ASCAP Pop Awards Temperley London Gown
Friday, April 20, 2012
Glamazons, can I just say I love Katy Perry's new hair? Comparatively, it looks way better than her blue phony-tail moments, right? The Glamazon first revealed her new purple/blue hair at Coachella and dressed it up recently for the 2012 Ascap Pop Awards.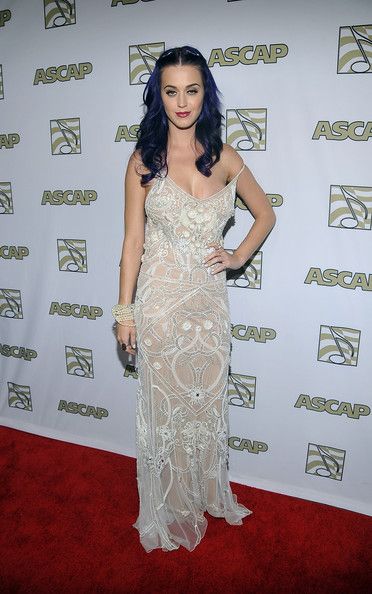 She complimented her look with a white Temperley London Spring 2012 gown. The sheer white gown boasts exquisite embroidery and nude lining. It compliments Katy's fair skin and gives her an ethereal glow, don't you think?
This look is GLAM for me, except I can't understand why her strap is perpetually hanging off her shoulder. Was that part of the look? It's super tacky and needs an adjustment STAT. Where is her stylist to fix this wardrobe malfunction waiting to happen? Sigh and sideeye.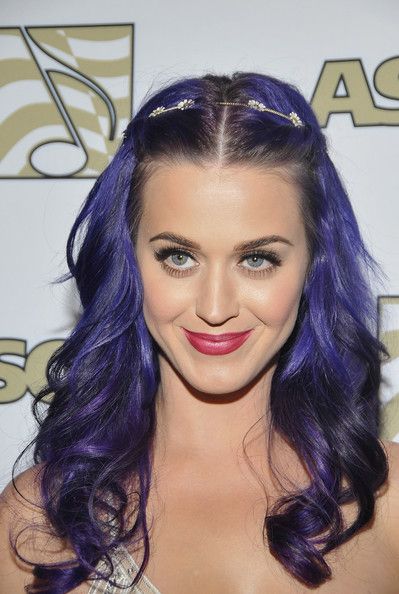 I DO love the addition of the headpiece (it SO adds to the fairy fashion goddess vibe) and again, thank the Fashion Gods for the new 'do.
What do you think of Katy Perry's lewk at the 2012 ASCAP Pop Awards, Glamazons? GLAM or SHAM?
Kisses,
Glamazon Jessica
View Related Posts: