GLAM GIVING: Princess Chambers, Inc. 4th Annual Prom Dress Drive
Monday, April 16, 2012
Glamazons are all about fashion for a cause, and Princess Chambers, Inc. 4th Annual Prom Dress Drive is just that. Led by my good friend, Jennifer Daniel, the initiative takes gently-used, age appropriate prom dresses, evening /formal gowns, party dresses, cocktail dresses, bridesmaid gowns, shoes, accessories, shawls, clutches, purses, etc. and gifts them to about 150 high-school seniors in need.
Princess Chambers Inc. has successfully provided over 400 FREE dresses to girls in New York City. LOVE!
It's the perfect opportunity to make a young girl's day special with a dress that's just been collecting dust in your closet (I'm guilty!). If you are interested in donating, please contact:
princesschambersinc@gmail.com
The drive also accepts monetary donations here. Note: all donations are tax-deductible.
Check out the flier below: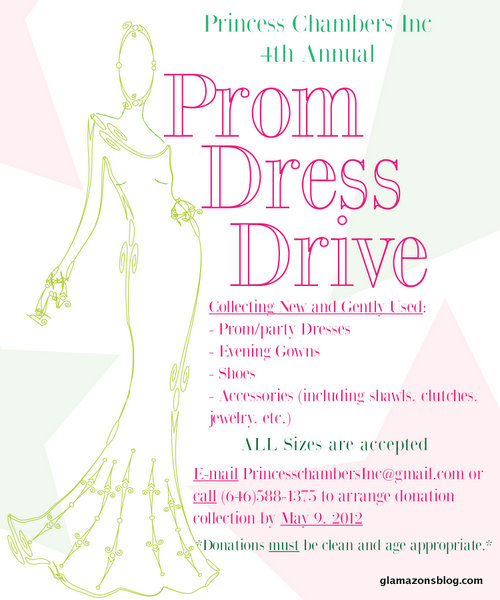 They are accepting donations until May 9, 2012. Happy giving!
Kisses,
Glamazon Jessica
View Related Posts:
[fbcomments width="600" count="off" num="15"]