Adventures in Copyright: Isabel Marant Vs. Eleana Iachi Wedge Sneakers
Wednesday, April 4, 2012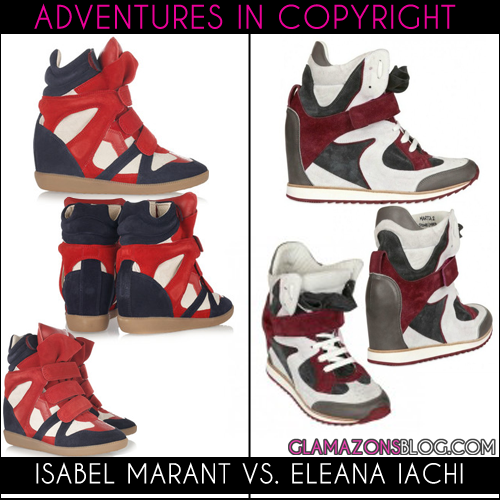 Today's Adventures in Copyright comes courtesy of Isabel Marant and Eleana Iachi wedge sneakers. Eleana Iachi recently launched a line of 3-tone wedge sneakers which immediately reminded us of Isabel Marant wedge sneakers spotted on Beyoncé, Tracee Eliss Ross, Alicia Keys and more. Twinsies!
Although there are distinct differences, take a look below to see the similarities:
Isabel Marant wedge sneakers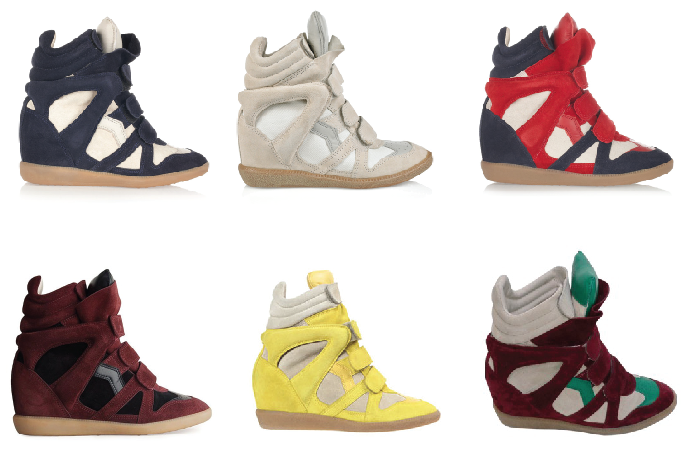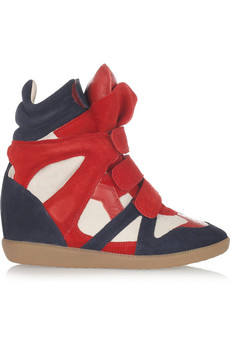 Eleana Iachi wedge sneakers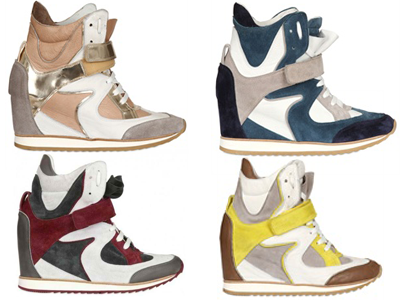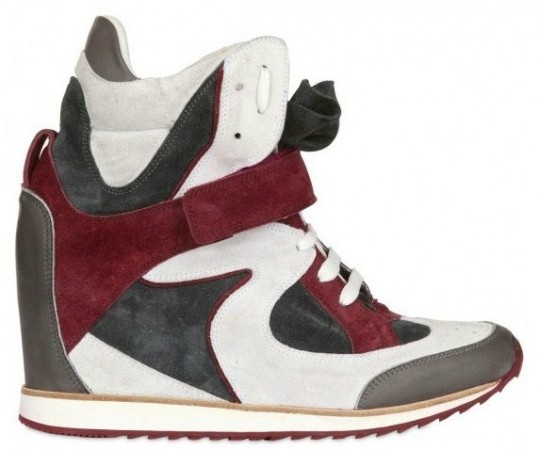 Hmm…
I'm on the fence; there's not an exact replica but the concept is clearly shared.
What's your opinion, Glamazons? Are these sneakers too similar to be a coincidence? Are you seeing double, too? What do you think of the sneaks? Would you wear them?
Love & Fashion,
Glamazon Kamille
View Related Posts:
[fbcomments width="600" count="off" num="15"]