A Day In The Life: Fashion Star x H&M Event Hosted by Nicole Richie and John Varvatos
Wednesday, April 25, 2012
Do you guys watch Fashion Star? I am hopelessly addicted so it was a great honor to be invited to H&M Celebrates NBC's 'Fashion Star' Success event last night. It was amazing to see the designers (and shop their fab pieces) but I was super excited to meet Nicole Richie, as she's one of my favorite Glamazons. Seriously, there hasn't been an outfit of hers I HAVEN'T gushed over on this blog.
The night was a fashion extravaganza with H&M's own buyer Nicole Christie (lurve her) and designers Lisa Hunter, Nikki Poulos, Kara Laricks, Orly Shani, Luciana Scarabello and Sarah Parrott all mingling, chatting and showing off their spectacular style.
Love Nicole's neon dress!
Nikki Poulos is one of my picks. Her printed dresses are so perfect for summer!
Luciano Scarabello is by far my favorite though!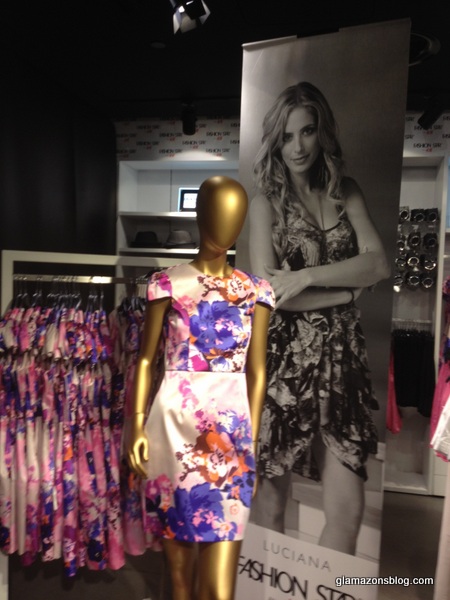 LOVE that dress! (But note to shoppers, buy two (yes, TWO) sizes up! The fit was a BIT tight).
Guests like stunning male (yes, male) model Andre Pejic and Paper Magazine's Mickey Boardman mingled to tunes spun by DJ Mia Moretti and sipped glasses of champagne served by HOT bartenders.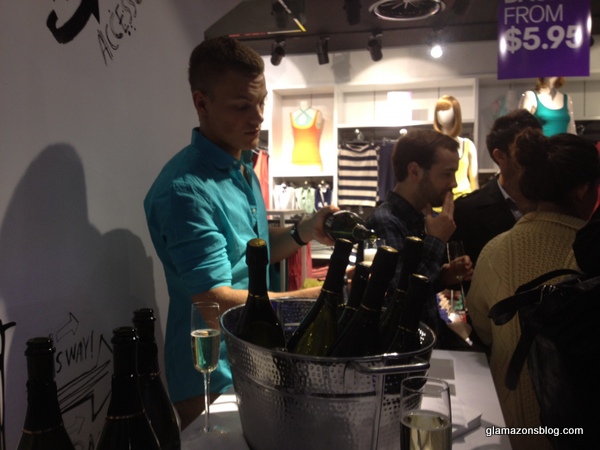 I had so much fun checking out the designs (I need H&M's neon pink maxi skirt!) while catching up with friends like Jihan Forbes who writes for The Fashion Bomb and Lorna C. Sol of The Fabulous Report.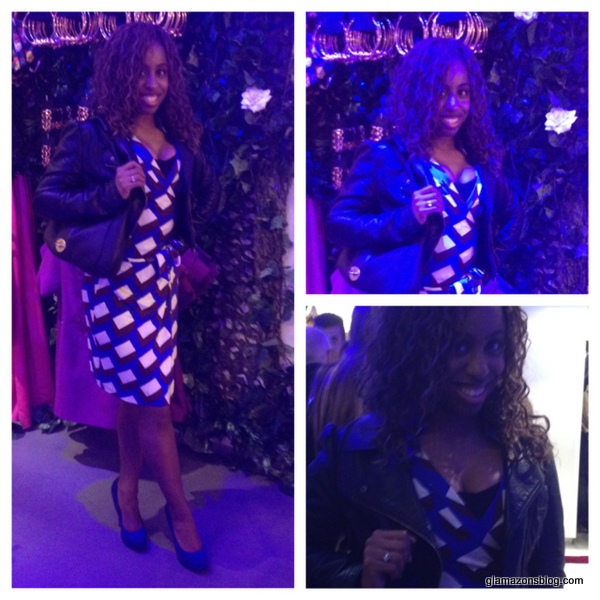 For the festivities, I wore my Diane von Furstenberg wrap dress I picked up at the sample sale with a H&M leather jacket and my favorite cobalt blue Aldo pumps.
Of course, my favorite part of the night was the Nicole Richie spotting. I'm a BIG fan of her chic California-esque, 70s-inspired style so I just knew she'd give me a glamazing fashion moment in person.
The designer wore a yellow and black chevron print dress from her own Winter Kate Fall 2012 collection, completing the look with House of Harlow jewelry and red Brian Atwood pumps. Adorbs!
I must learn how to recreate that top knot. Purr-fection!
All in all, it was a fabulous night of fashion and another great episode! See more pics from the event here:
Who's your fave Fashion Star designer, Glamazons? Do you love the show? Tell me in the comments.
Kisses,
Glamazon Jessica
View Related Posts: