The Two New Products You've Got To Try To Get a Gorgeous Shimmering Glow
Monday, March 26, 2012
One of the best parts of the spring/summer season is being able to rock a glowing sunkissed makeup look! I just love the way Glamazons like Jennifer Lopez seem to effortlessly pull the look off in a natural way. If you really want to get into this look, then you've got to use the right tools. About a week ago, I received a makeup primer called Camera Ready and a shimmer cream called Sheer Glow from Manna Cosmetics.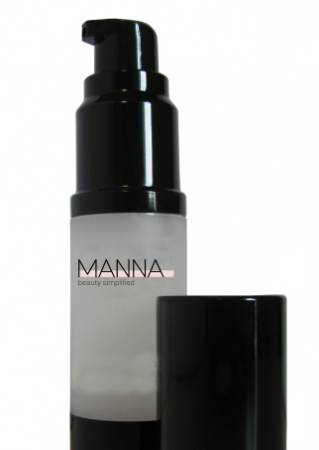 Camera Ready absolutely stole my glammy heart! It was so smooth going on, and my skin felt soft and even afterwards. My foundation blended beautifully. (FYI I'm a makeup primer junkie, so if I'm saying that this is thebomb.com, it really is!)
I was a little hesitant about this product at first because I have a dark caramel complexion, so I thought the product would be too yellow-gold to blend naturally. I was surprised to see how it blended into my skin without leaving harsh lines or making me look like I was hit with a gold glitter bomb! I will say that a little goes a long way with this product. Just one pump because in natural light you can really see the distribution of golden shimmer, so don't overdo it.
Both products can be purchased at www.mannacosmetics.com. Camera Ready is $42 and Sheer Glow is $24.
Glamazons, are you ready to flaunt your gorgeous glow? Are you a fan of Manna cosmetics, or willing to give them a try?
Ciao Bellas,
Glamazon Margo
View Related Posts:
[fbcomments width="600" count="off" num="15"]