New Shiseido Skincare Products You Might Wanna Try…..
Monday, March 19, 2012
I know that we just keep harping on the spring season here, but you honestly have to admit that it's super exciting! (Side note: Especially if you live in New York where the winters can be rather dreadful…and long. Ugh. I hate the cold.) So, I've been really psyched to start rocking my spring makeup. A couple of weeks ago, I attended a super fun Shiseido event and I've really been digging their collection. As you know, the brand is also know for their top quality skincare products (and this is the one that I've been using the most thus far) so I thought I'd go ahead and tell you about it first.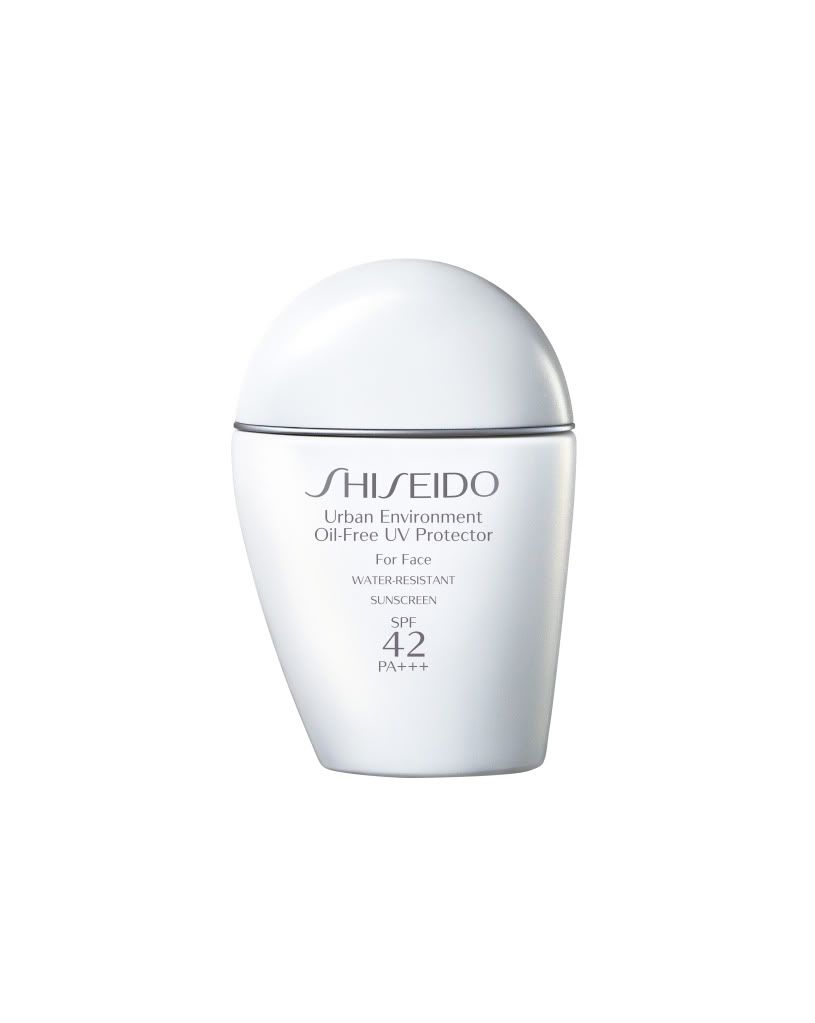 I've been traveling to Florida a lot over the past couple of weeks and the Shiseido Suncare Urban Environment Oil-Free UV Protector SPF42 ($30) has been my skin savior! It's a light weight white liquid that absorbs immediately into the skin upon application (i.e. you won't have to worry about the remains of any white stuff lingering behind…ew…). It gives the skin a matte appearance (great for those that have oily skin) and is perfect to layer underneath your makeup. The best part is that it contains SPF42 AND UVA/UVB protection as well as other special ingredients to protect your skin from those harsh, invisible environmental aggressors that you don't even know exist. (OH and it's also sweat proof so you won't have to worry about it melting off of your face.)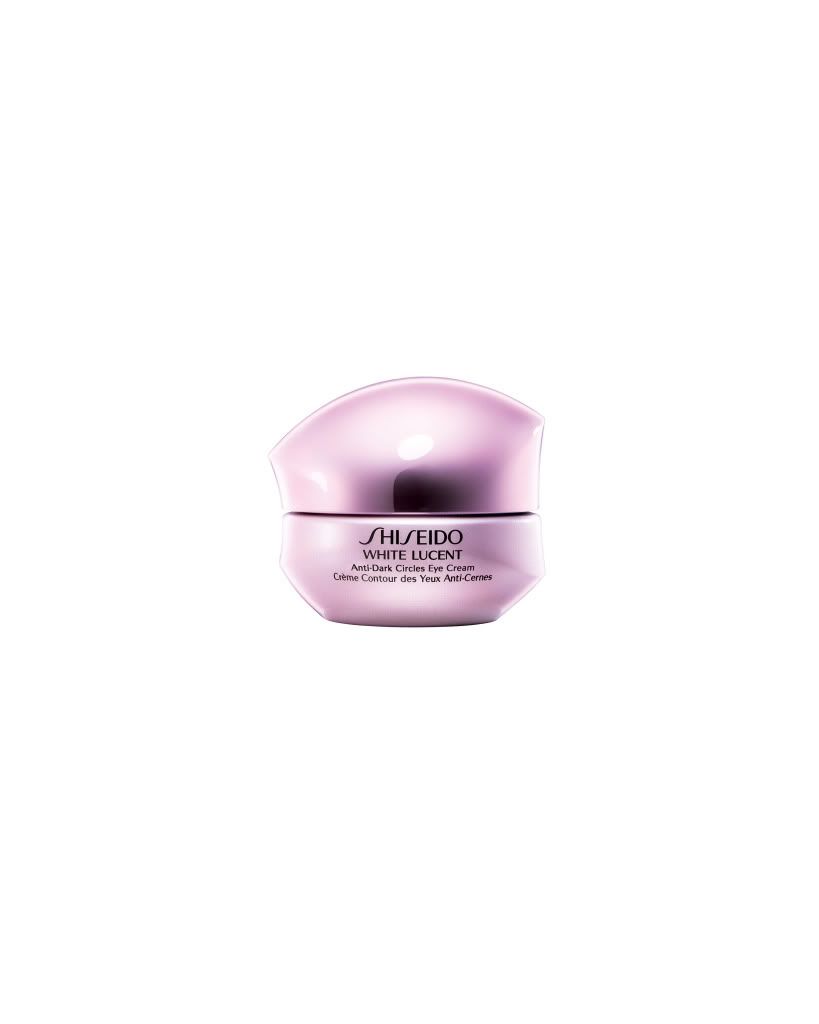 I've also been using this Shiseido White Lucent Anti-Dark Circles Eye Cream; not necessarily because I have dark eye circles, but because I'm all about any skincare/cosmetic product that will make me look more bright-eyed and bushy tailed than I actually feel. It's kind of a thick cream, so you only need to dab on a little bit (which means that the little pot which retails for $55 should last you a pretty long time.) I like to mix it with my concealer (currently the MAC Mineralize Concealer in NC35) and then dab underneath my eyes for an instant bright-eyed look.
Other loves from the line include these three new shades to their Shimmering Cream Eye Colors ($25 each) that includes: Sunshower (a soft, translucent orange); Pale Shell (a delicate cool pink); and Ice (a luminous turquoise). I'm also a big fan of the Perfect Mascara Full Definition ($24) because it features a dual textured brush that easily captures all of your lashes + fibers to give you length and fullness.
What do you think of these new products, Glamazons? Have any of you tried them yet? Share your thoughts about 'em below!
xoxox
Glamazon Andrea
View Related Posts: