GLAM SCOOP: June Ambrose's VH1 Promo Pic, Marc Jacobs Models Paid in Clothes, Kris Humphries' Sister Signed to Ford Models
Tuesday, March 6, 2012
Good Afternoon, Glamazons! Hope you're having a fabulous day! Feeling a bit sick as the temperatures in New York City are all over the place so I'm relegated to a day of watching VH1 shows (Family Hustle and Basketball Wives) on repeat. Speaking of VH1, today we have some delightful fashion and beauty news by way of June Ambrose's promo pic for her new Styled by June show on the channel.
Also – in a hilarious turn of events, Taylor Swift actually rocks a Kanye West blouse in her shoot for Harper's Bazaar (love a stylist with a sense of humor) plus Marc Jacobs pays models in clothes and Kris Humphries' sister, Kaela Humphries, is now a legit fashion model. Also, Jourdan Dunn may or may not be giving us the sideeye. Here's the scoop!
VH1 Releases Styled by June Promo Pic…and it's GORG (Of course!)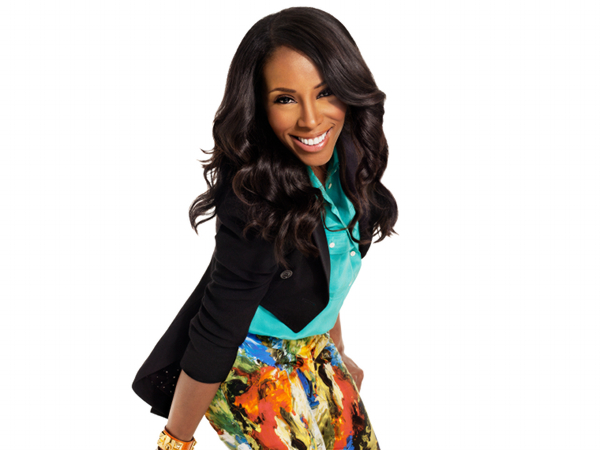 Glamazons, it's almost time to get Styled by June. On March 19th, June Ambrose's show will premiere on VH1 and we just got a peek at June's official promo pic for the show. Doesn't she look fab? WERQUE.
Here's VH1's description of the sure-to-be-a hit show:
"This isn't just a show about style, it's a show about business: Look and attitude are the keys to success. June is one of very few people–some would say the only person–who understand how to use the look to drive the culture, and then to drive the dollars.

While we follow this season-long arc, we will show June juggling her clients and her personal life. She's all left-brain. Her assistants can hardly keep up with her energy and vigor as she manages a burgeoning empire that now includes a new eyewear line for Selima Optique. Eli, Tukie and Rachel struggle to meet June's snowballing demands as they learn how to live in her 'June-iverse.'"
Oh, how fabulous the June-iverse must be. Will you be tuned in every week like us, Glamazons? [Cherry On Top]
Ashley and Mary-Kate Olsen Cover Elle UK
The beautiful Ashley Olsen graces the April 2012 issue of Elle UK flaunting her gorgeous blonde tresses. And the Royal blue silk jacket Ashley has on? Completely Prada!
Beautiful! Mary-Kate is also featured inside where the girls are photographed as a pair. Obvsi, I'm a huge fan and think they look ahh-mazing! Are you loving their covers, Glamazons? [Black Studded Fashion]
Taylor Swift Rocks Kanye West in Harper's Bazaar
It appears as though Kanye West and Taylor Swift have signed a style treaty. In the new issue of Harper's Bazaar Australia, Taylor is featured in a spread rocking designs that 'Ye debuted during Paris Fashion Week last October. That black blouse? All Kanye!
Either she's extending a sartorial olive branch after that infamous tirade at the VMA's (above) or there's a stylist out there with a killer sense of humor. And we're guessing it's the latter since as Styleite reports, Harper's Bazaar Australia's fashion director is Christine Centenera, who gives 'Ye advice on his designs. Coincidence? Hardly! The real gag would be if Taylor showed up to Kanye's Paris Fashion Week show today. #Doubtit. [iluluonline]
Marc Jacobs Pays Models…in Clothes?
Lawd. Jezebel is reporting that Marc Jacobs doesn't pay some of his models but rather compensates them in clothes, revealed by model Hailey Hasbrook who walked in his Fall 2012 show and spilled the tea via her Tumblr. Now, if you recall Marc was a slight rebel during New York Fashion Week, having used models under the age of 16 at his shows which went against the CFDA's new guidelines. Remember his hilarious response where he essentially told the CFDA to kiss his as-cot? Read it here.
Well, he has another quotable for folks questioning how his models are compensated. Via Twitter:
And there you have it. Two snaps and a circle. What do you think, Glamazons? Is it right that Marc pays his models in clothes? And P to the S, now Hailey's saying she's perfectly happy being paid in clothes via Tumblr:
I actually preferred to be paid in trade. I love everything that I got, and it was well worth it. There was an entire room filled with clothes and shoes that I was asked to choose from. Everything was amazing.
We would be too, Hailey. I mean, who needs food and shelter when you have your pick of Marc Jacobs' outfits? [Styleite]
Kris Humpries' Sister, Kaela, Signs to Ford Models
Remember Kris Humphries' older sister Kaela Humphries, who was spotted on a few episodes of E's Kourtney and Kim Take New York? Well, she just signed a modeling gig with Ford Models and will join the esteemed agency's plus-size division. Exciting! She's so gorgeous and we're happy to see the Hump family doing their thing, post-Kardashian saga. Aren't her pics purty? [Beauty Is Diverse]
Jourdan Dunn Cleans Up Those Comments About Kanye West Shoes on Twitter

Yesterday, we spilled the tea that Jourdan Dunn was none too happy with Kanye West's Fall 2012 shoes which she tweeted were "sexy as f*ck" but "you can't walk in them" [her words, not ours]:


Well after The Fashion Bomb and The Fashionista picked up our story, Jourdan took to Twitter to handle her scandal:


Oh. Well, she cleared that right up. Now, let's say a group prayer that no models fall in the show today. ::Bows head:: [Jourdan Dunn's Twitter]
Until tomorrow!
Love & Fashion,
Glamazon Kamille
—
View Related Posts:
[fbcomments width="600" count="off" num="15"]