GLAM SCOOP: Kanye West x Giuseppe Zanotti Shoes Cost $5,000, Whitney Houston Covers Essence, Taylor Swift for Harper's Bazaar
Friday, March 2, 2012
Happy Friday, Glamazons! I hope you are having a glamazing day. Do you have any fashionable plans for the weekend?!
To get your day started on the right foot, I have your daily dose of fashion and beauty news. Here's what's new:
Kanye West x Giuseppe Zanotti Shoes Finally For Sale
Glamazons, remember back during Fashion Week when Kanye West unveiled his first collection of designs titled DW? Well, the sandals Kanye designed for his fashion show in collaboration with Giuseppe Zanotti are finally available for purchase. They are priced at approximately $5,850 and can only be purchased at Collette in Paris. That price is a little too steep for my pockets. Besides, I only like to wear pearls around my neck. LOL. What do you think of the shoes, Glamazons? Would you pay $5,850? [Fashionista]
The Two Million Dollar Hermes Purse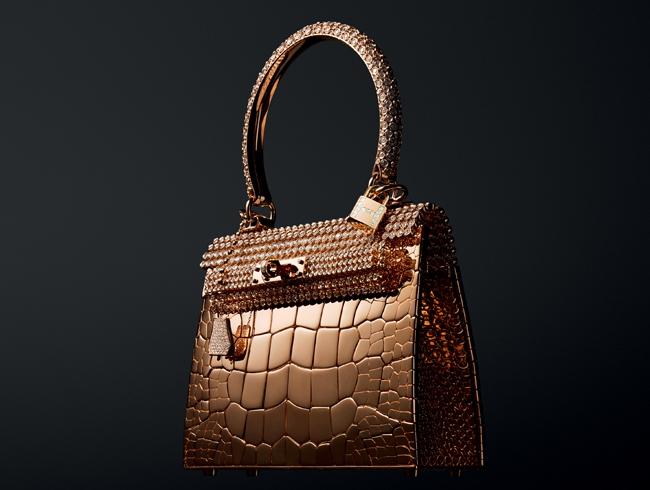 In the spirit of all things fashionable, Hermes has designed a - get this - two million dollar purse made out of pure gold. I know Birkins are expensive (well, atleast for me) but that price is jaw-dropping!! But it is a gorgeous purse. Do you think the price is a bit much, Glamazons? [Stylite]
Taylor Swift x Harper's Bazaar Australia
Taylor Swift is covering the April 2012 issue of Harper's Bazaar Australia looking quite glam in a gold & black dress by none other than Gucci.
We think Taylor looks stunning in the issue but what do you think of Taylor's look, Glamazons? [Black Studded Fashion]
Whitney Houston x Essence Magazine
In honor of the memory of the late Whitney Houston, ESSENCE has dedicated their April issue with a look at her life and those she inspired most.
Here's the official statement on the issue:
"In celebration of the life and musical gift of the singer, actress and model, ESSENCE's April issue pays tribute to the iconic legend with a photo collage and messages of love from her friends in music, politics and Hollywood."
This is totally a Collector's item I can't wait to pick up. RIP Miss Whitney. [Beauty Is Diverse]
Dior's Online Magazine
Esteemed fashion brand Dior may be too busy to find a replacement for John Galliano and refute all the replacement rumors as they seem to be focusing their attention on other endeavors. What, you ask? Well, the fashion house has entered the editorial world with an online magazine. Glamazing news, right!? As expected, the site is chic and elegant. LOVE! Maybe they'll announce a new head designer there? [Fashion Indie]
Love & Fashion,
Glamazon Kamille
View Related Posts: