GLAM OR SHAM?: Chloe Sevigny's Jeffrey Fashion Cares Proenza Schouler Fall 2012 Sheer Sweater and Bra
Wednesday, March 28, 2012
Why must I cry? Actress Chloe Sevigny decided to attend the Jeffrey Fashion Cares 2012 event looking like a sloppy sham-filled mess. The actress posed on the red carpet at the Intrepid Carrier in New York City wearing Proenza Schouler Fall 2012.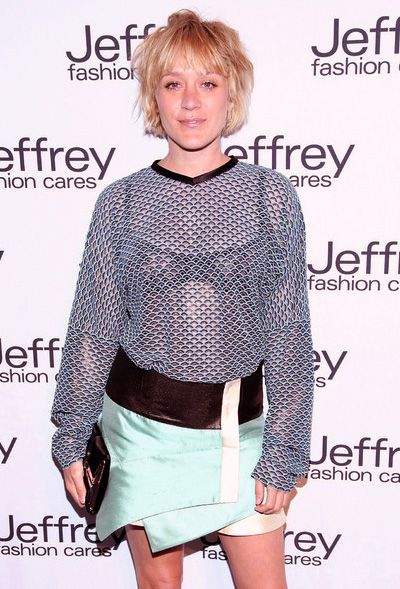 I know the sheer shirt and visible bra look is 'in' but Sevigny should have stayed far a way from the new trend.
Sevigny debuted her new bed head haircut along with the outfit, and let's just say it only added to the #FAIL, making htis a sham of epic proportions.
As for makeup, sigh. I'm not certain lotion was even involved. It's quite ironic that she attended an event for "Fashion Cares" because this look screams "I don't care how I look."
What do you think, Glamazons? Am I being delusional by calling Chloe Sevigny's Proenza Schouler look a SHAM? Are there any of you out there who think this look is GLAM?
Let us know.
Toodles Luvs!
Glamazon Krystal
View Related Posts: