GLAM SCOOP: See DVF for Gap Kids, Whitney Houston Bodyguard Clothes Auctioned, Mulberry Names Bag After Lana Del Rey
Tuesday, February 21, 2012
Good Afternoon, Glamazons! I hope you enjoyed your long extended weekend. I spent mine celebrating the birthday of my partner in crime for the last decade and some change, Glamazon Krystal. So it was a weekend full of shenanigans and sleep which came well-deserved after making it out alive after New York Fashion Week (survival of the stylish!).
I loved all the shows during New York Fashion Week and of course, giving my dear Glamazons the exclusive tea from behind-the-scenes but my favorite part of all was the complimentary Glam Taxis that got us around town (sure beats hopping on the subway in heels!).
So…back to our regular scheduled programming! Here's the latest in fashion and beauty news, let's go!
Whitney Houston Bodyguard Fashions To Be Auctioned Off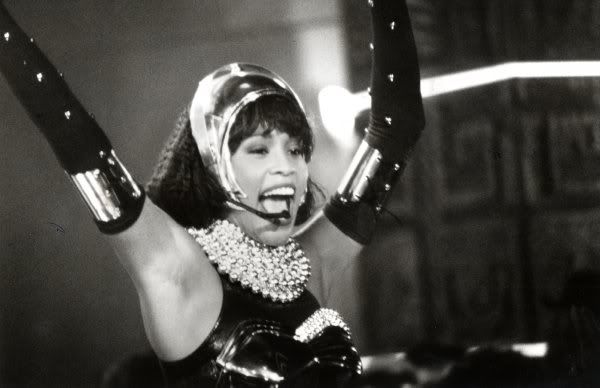 Following Whitney Houston's death, which still hasn't hit me just yet, it seems as though people are determined to make a profit off the late singer. Less than 24 hours after the songstress was buried, her wardrobe from The Bodyguard went up for auction. Do you think the timing is tacky and disrespectful? Many agree and here's what celebrity auctioneer Darren Julien said in his defense:
"It's a celebration of her life. If you hide these things in fear that you're going to offend someone — her life is to be celebrated. These items are historic now that she passed. They become a part of history. They should be in museums. She's lived a life and had a career that nobody else has ever had."

[She is] someone who's going to maintain a collectability. For people who are fans of Whitney Houston and never would have had a chance to meet her and never got to talk to her, these are items that literally touched a part of her life. They are a way to relate to her or be a part of her life without having known her."
Umm…okay. What do you think of this auction, Glamazons? Is it okay to make a profit off a celebrity following their death? [iluluonline]
Kate Moss' Amazing Supreme T-Shirt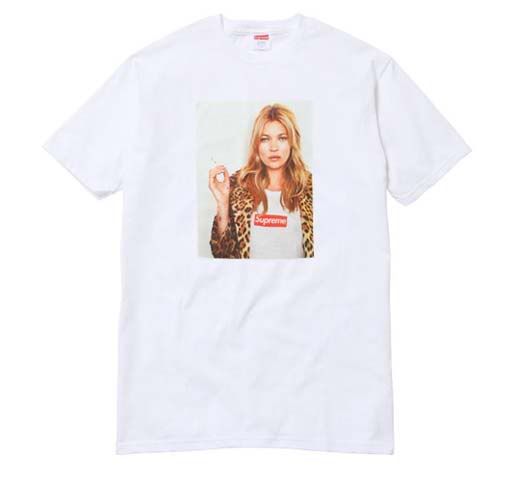 The effortlessly gorgeous Kate Moss has collaborated with Supreme for a special limited-edition t-shirt. The tee features the supermodel in an animal print jacket and a gorgeous poker face. Leopard, Kate and attitude — don't you just LOVE? Will you be scooping up this limited-edition tee, Glamazons? [Styleite]
Sex in The City Fragrance Knockoffs Selling Like Crazy!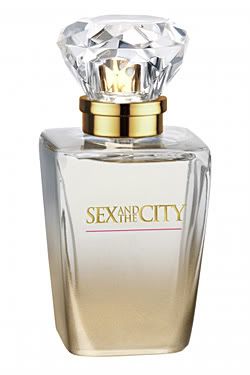 We already know the government is cracking down on knockoff fashions that rip off luxury brands like Louis Vuitton, Coach and Fendi, but get ready for this tea: they are also going after those who are knocking off fragrances. Recently, the number of counterfeit fragrances has skyrocketed with the Sex And The City fragrance doing exceptionally well. We're guessing those are all being sold at Chinatown (maybe it's part of the New York City experience for those tourists?). [Fashion etc.]
Dita von Teese Debuts A Lingerie Line
Dita Von Teese recently launched a new lingerie line, entitled "Von Follies." Unfortunately much like the Versace x H&M Cruise Collection, the lingerie line will not be sold here in the states and will only be available in Target locations in Australia. Talk about a bummer. Still hot though (and hopefully coming to the States soon!). What do you think of this first look, Glamazons? [Gossip Center]
Mulberry Names a Bag After Lana del Rey
Well Glamazons, Karl Lagerfeld isn't the only designer who adores Lana del Rey. So does Mulberry. They've named a bag which debuted at their Fall 2012 presentation during London Fashion Week, "The Del Rey" which Lana naturally wore to the show while sitting in the front row (above). The creative director broke down how Lana inspired the Mulberry team:
"I love Lana's nostalgic references to bygone glamour and the fact that her look is retrospective, yet so modern. This inspired us to create a bag that was timeless, refined, and elegant."
How very fabulous.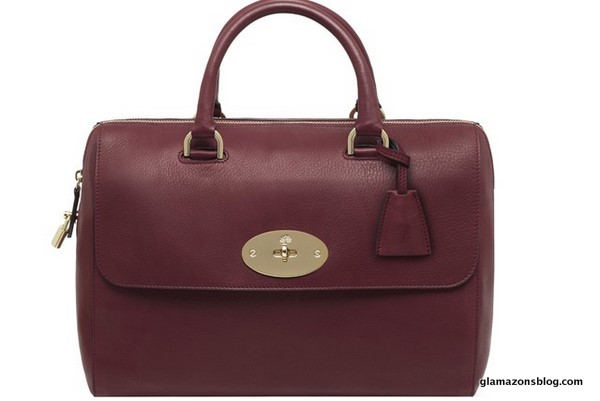 What do you think of Lana's namesake bag, Glamazons? [The Gloss]
Cassie for Carol's Daughter Açaí Skincare Collection
Is it just us or is Carol's Daughter taking their sweet time rolling out ads from their spokesbeauties, Cassie, Solange and Selita Ebanks? Oh, the anticipation! The latest ad to be released is for Carol's Daughter Açaí Skincare Collection and features a stunning close-up of Cassie. I always said, no matter your thoughts on her singing career, the girl gives face! The line is comprised of a cleanser, lotion, toner and face butter and boasts açaí berry extract and vitamins A and E for ageless skin. I'm going to get me some of that ASAP! [PeopleStyleWatch]
FIRST LOOK! DVF for Gap Kids and Baby Gap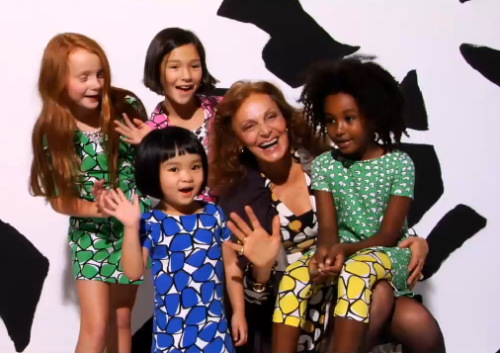 So I'm kind of jealous and having a "I wish I was a kid again" moment since Diane von Furstenburg, who is among my favorite designers, will debut a limited-edition Childrens collection next month with Gap Kids and Baby Gap.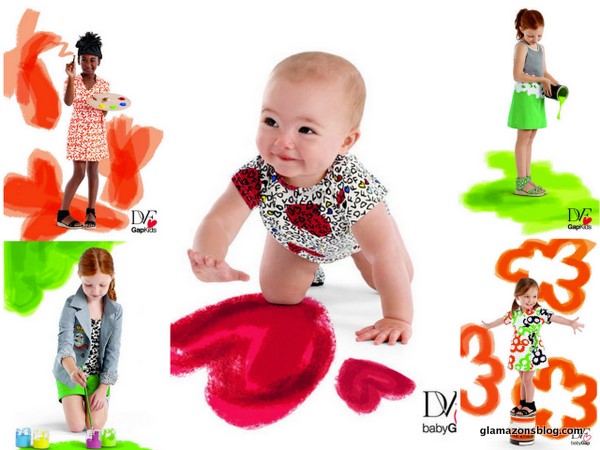 From the vibrant prints to the swingy dresses for little girls, DVF really nailed this one, Glamazons. In fact, I might buy a couple to prepare for the kids I have one day (since it IS limited-edition). Just kidding…sort of. [Racked]
Love & Fashion,
Glamazon Kamille
View Related Posts:
[fbcomments width="600" count="off" num="15"]