GLAM SCOOP: Nicki Minaj for New York Magazine, Olivia Palermo for Rochas and Vogue Italia Africa Issue
Tuesday, February 14, 2012
Hey Glamazons,
What a day I've had! New York Fashion Week is super exciting, but waking up at 4:30am for shows isn't (luckily they give out breakfast and coffee at backstage beauty preps ;)). I hope everyone enjoyed their weekend. I went on a little getaway, but my mood definitely changed once the news of Whitney Houston's passing dropped. I really am devastated by it as are her legion of fans all over the world. God bless her family as they cope with their tragic loss. Stay tuned for a beauty tribute to Whitney Houston!
In the meantime, I have today's fashion and beauty news. Let's get to it!
Olivia Palermo for Rochas Fragrance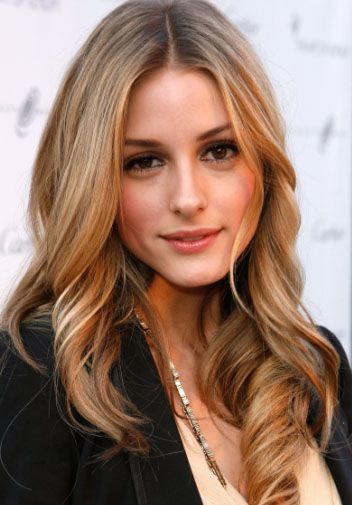 Glamazon Olivia Palermo has inked a deal to be the new face of the next Rochas fragrance. Though many have criticized the deal (saying she's JUST a socialite), I love Olivia's style and think she's the perfect spokesperson. There are no deets about the fragrance yet, but it's set to unveiled to a minimum during Paris Fashion Week. [WWD]
VOGUE Africa Coming Soon?
Over the weekend at the Diane von Furstenberg Fall 2012 show L'Uomo Vogue's Franca Sozzani revealed that she is working on another Africa-themed issue for the spring to hit newsstands in May or June. Sozzani stated the issue would be "about people who are from Africa in a positive way." Hmm this should be interesting, because controversy certainly loves to follow this woman. Do you think there should actually be a Vogue Africa instead of one-off issues? [Styleite]
Adele's Full VOGUE Spread
Adele is not only talented (she did just win 6 Grammy's) but exquisite as well. The British soul singer, who is clearly having the best week ever, is featured on the cover of Vogue and we just got our hands on her breathtaking inside editorial spread. Aren't these pictures to-die-for? Though she went on record in her Vogue interview, saying she doesn't feel like she belongs on the red carpet, we think she totally deserves the attention, praise and so much more. What do you think of her shoot for Vogue, Glamazons? [Beauty Is Diverse]
Rihanna Designs Her Dress For The Grammys
We gave you the scoop on Rihanna's Giorgio Armani dress at The Grammys but it turns out this is a gown that she co-designed with the brand. We should've known given the sexy plunging neckline, dangerous slit and supercool black hue. If this is any indication of what Rih's future designs will look like, we're totally on board. WERQUE, Rih Rih. Are you feeling her self-designed gown? [Styleite]
Nicki Minaj for New York Magazine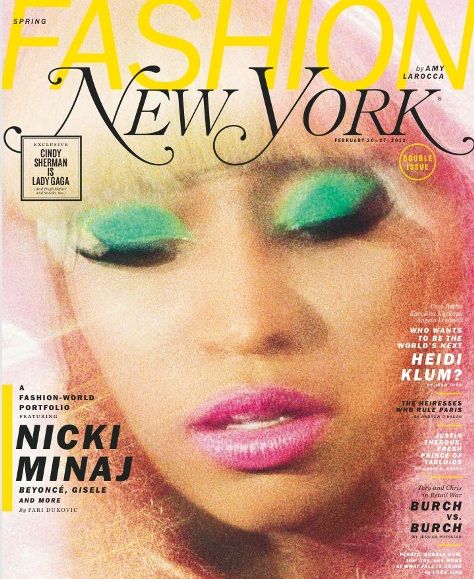 The verdict on her Grammys performance may still be up in the air, but there's no denying the beauty of Nicki Minaj's New York Magazine cover. From her green eye shadow to her infamous pink lip, she looks gorgeous in her signature playful makeup look. In the article, she discusses her interest in fashion, her status as a trendsetter and more. Are you loving this cover? [ILuLuOnline]
Coach Partners With Anna Sui
I used to be a huge Coach addict back in the day (weren't we all?) so the news that the brand is collaborating with Anna Sui to design two versions of Coach's Duffle Sac just made my day. Of the collaboration, Sui said:
"Coach's iconic Duffle handbag represents such a significant part of their history. It's truly an honor to put my own spin on this seminal design. The Anna Sui version adds a boho feeling with Whipstitching, big tassels and appliquéd Art Nouveau dragonflies."
The bag will debut on Wednesday at Anna Sui's show and I can't wait for a first look at it! Are you excited for this collab, Glamazons? [The Gloss]
Jonathan Cheban Debuts Clothing Line, Battle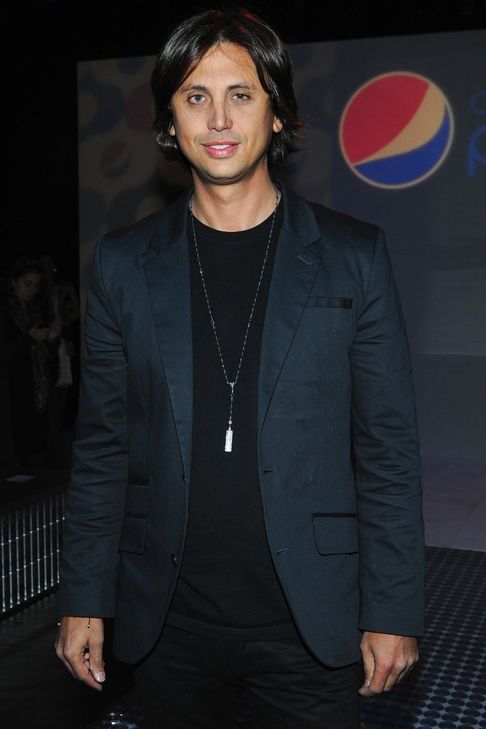 The Kardashians aren't the only enterprising reality show stars to cash in on their fame from E's reality TV series. Kim Kardashian's bestie Jonathan Cheban debuted his new menswear line BATTLE last night at STYLE360's opening party. Cheban caught up with Stylecaster.com to give them the scoop on the inspiration of the line of sleek outerwear: "I love outerwear, but it is just the beginning," he said. "I love cool jackets and sweaters and I have several apartments filled with lots of clothes. I thought it was time to do my own with my own style."
It actually looks pretty cool. Go, Jonathan! [Stylecaster]
Until Tomorrow,
Toodles Luvs!
Glamazon Krystal
View Related Posts:
[fbcomments width="600" count="off" num="15"]